July 19, 2021 -- Napa, CA -- The board of directors of Visit Napa Valley, the non-profit destination management organization, has elected Michael Collins, general manager of Archer Hotel Napa as its chair for FY 2022. Additional officers are Tom Davies, general manager of V. Sattui Winery, as chair-elect, Thomas Bensel, managing director of the Culinary Institute of America & Copia, as vice-chair, and Greg Brun, partner of the Napa Valley Wine Train, as secretary/ treasurer. Michael Lennon, general manager of Calistoga Spa Hot Springs, serves as past-chair.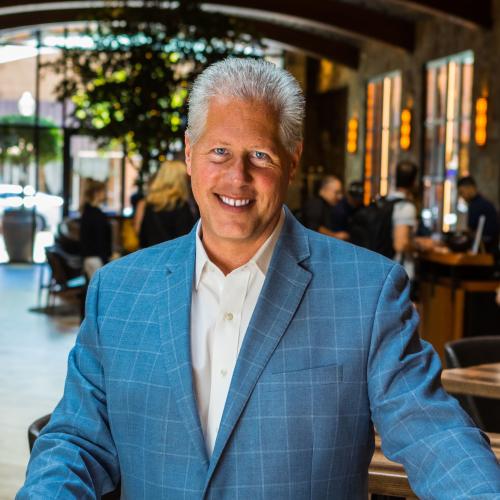 "Visit Napa Valley continues to shine as the leader in strategic promotion of the outstanding experiences and value to be enjoyed here in Napa Valley, and I look forward to leading our tourism business partners in proactively managing visitation to this dynamic region," said Michael Collins. "Particularly during the coming year as the tourism industry in Napa Valley navigates the road to recovery, how we as business owners create strategies to manage expectations and market our destination can positively impact the hospitality industry in Napa Valley for years to come."
Additional members of the FY 2022 Visit Napa Valley Board of Directors include four new members,  Emma Swain, CEO of St. Supéry Estate Vineyards and Winery; Joe Leinacker, managing director of Meritage Resort & Spa and Vista Collina Resort; and Edward Costa, managing director of Carneros Resort & Spa. Those continuing to serve their terms are Gary Buffo, president & CEO, Pure Luxury Transportation; Sean Knight, managing partner, Mustards Grill; Whitney Diver McEvoy, president & CEO, Yountville Chamber of Commerce, Tom Davies, managing partner, V. Sattui Winery; John Evans, general manager, Silverado Resort & Spa; Linsey Gallagher, president & CEO, Visit Napa Valley; Linda Reiff, president & CEO, Napa Valley Vintners; Alain Negueloua, vice president & general manager at Bardessono Hotel & Spa; Erik Burrow, general manager, DoubleTree by Hilton Hotel & Spa Napa Valley, and Jean-Charles Boisset, proprietor, Boisset Collection.
Additionally the Napa Valley Tourism Corporation Board of Directors has been named for Fiscal Year 2022 to include Chair Don Shindle, general manager, Westin Verasa Napa; Marcelle Adderley, general manager, Southbridge Napa Valley; Felipe Barragan, proprietor, Chateau de Vie; Sara Brooks, general manager, Napa River Inn; Amy Carabba-Salazar, CEO, St. Helena Chamber of Commerce; Diane Dillon, Napa County Board of Supervisors; Linsey Gallagher, president & CEO, Visit Napa Valley; George Goeggel, managing partner, Auberge du Soleil; Kenta Kamohara, general manager, Holiday Inn Express; David Oro, council member, City of American Canyon; and Steve Rogers, city manager, Town of Yountville.
Visit Napa Valley was founded in 2010 as the official destination marketing and management organization for Napa County,  with a continued mission to promote, protect, and enhance the region's position as an attractive travel destination while also enhancing its public image as a dynamic place to visit, live, and work.
The Napa Valley historically welcomes 3.85 million visitors, who spend $2.23 billion and provide $85.1 million in tax relief to residents. The tourism industry is the second largest employer in Napa County (after the wine industry), supporting the livelihood of nearly 16,000 people in the community, with a combined payroll of nearly $500 million (per 2018 Visitor Profile Study).
###
About Visit Napa Valley
Visit Napa Valley is the official destination management organization for the Napa Valley, with a mission to promote, protect, and enhance the region's position as the world's premier wine country experience and to enhance its public image as a dynamic place to visit, live, and work. Napa Valley's rural 35-mile scenic landscape, conveniently located just an hour from the San Francisco Bay Area, consists of distinctive towns and regions, including Calistoga, St. Helena, Rutherford/Oakville, Yountville, Napa, American Canyon, and the outdoor recreation area of Lake Berryessa.
Media Contact:
Visit Napa Valley
media@visitnapavalley.com
VisitNapaValley.com
#VisitNapaValley
@VisitNapaValley