The Spirit of the Napa Valley
...is defined by you, the local community. We are passionate about who we are, what we do, and where we live.
And while this quarantine has kept us from fully celebrating this spirit, when you feel the time is right, we invite you to gather once again and show that spirit.
As businesses prepare for a holiday season like none other, it is the perfect time to rediscover this magical place we call home, and help keep our restaurants, wineries, and retail shops open.

Dine, Shop, Sip, and Stay to support our community and help our neighbors get back to business.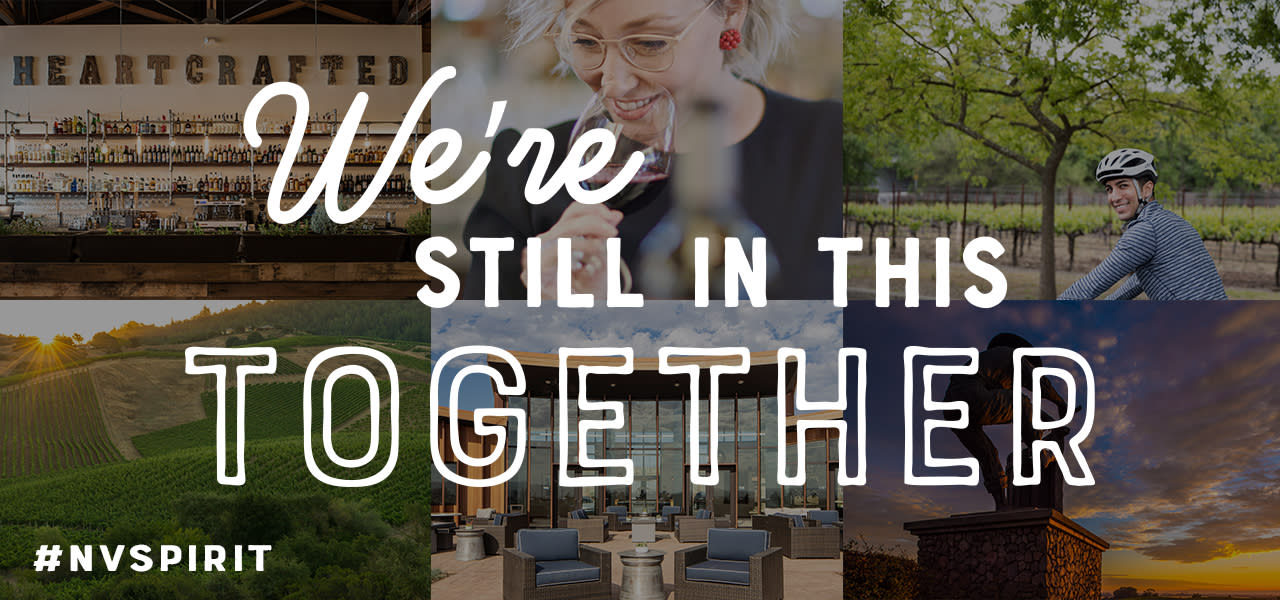 Clean & Safe
As we prepare to get back to business as usual in Napa Valley, we are committed to providing the world-class hospitality visitors and locals alike have come to know and love, complete with a safe environment that aligns with expert protocols for working to defeat COVID-19.
Our Napa Valley cleanliness task force is working closely with the Napa County Public Health Office to redefine cleaning and safety standards throughout Napa Valley.
Rest assured that when you're ready to head out and explore your backyard, Napa Valley businesses will be prepared to welcome you safely.
Explore Things to Do
Here in Napa Valley