With items like fresh hand-pressed tortillas crafted with heirloom corn, house-made crema and queso fresco, as well as spicy chorizo made on-site, Gran Eléctrica honors traditional Mexican cooking techniques.
Gran Eléctrica is an authentic Mexican restaurant and tequila/mezcal bar located in downtown Napa.
Their beverage program incorporates Mexican flavors with seasonal ingredients, cocktails with tequila and mezcal from small-batch and artisan distillers, and a wine cellar with a selection of both local and European wines, highlighting small producers with a strong commitment to natural practices, sustainability, and old-world techniques.
---
Cuisine
Mexican
Happy Hour
Tuesday–Friday
5:00pm–6:30pm
Meals
Dinner
Sunday Brunch

Gran Electrica
---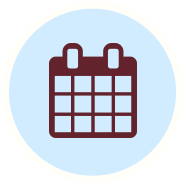 Annual Events
• Day of the Dead celebration
• New Years Eve Pajama Party
• Cinco de Mayo extravaganza
• Salty Sundays summer patio disco (These are held one Sunday every month throughout summer and feature a DJ's, boozy popsicles, bubble machines, mezcal tastings, and other fun surprises)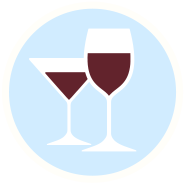 Specialty Cocktail & Wines
All of Gran Electrica's drinks are made with daily fresh-pressed juices. Try the 20/20 for a unique spin on the traditional, incorporating fresh-squeezed carrot juice with the house ginger syrup.
Their unique wine list is comprised entirely of "all-natural" wine - meaning wine with little to no interventions in the winemaking process. These wines speak distinctly to the individual grape varietals and the terroir in which they are grown.
Featured Recipe
Shrimp Ceviche
Ingredients
1 pound shrimp, raw
1 Qt. lime juice, strained
2 ea. avocado, diced
2 C tomatoes, diced
2 C cucumber, seeded and diced
1 C red onion, diced
1 C cilantro, chopped
8 ea. tostadas or corn chips
Directions
Chop shrimp into bite-sized pieces that will cure in about 45 minutes to an hour.
You can split the shrimp down the middle lengthwise and chop each half 4 times. This gives pieces that will be similar in shape with the diced vegetables.
Place all of the shrimp with 90% of the lime juice together and mix until the shrimp is well coated and fully submerged with lime juice, this
process will take about an hour (or until the shrimp has gotten a pinkish hue and no longer translucent).
Once the shrimp has been cured, mix all the ingredients together and season with salt and pepper.
Add the avocado only once the mixture is already well mixed so as not to make the ceviche too creamy.
The mixture might require just a bit more lime juice, which you can use from the reserved juice.
Serve the ceviche atop a crispy tostada or alongside good tortilla chips.
Terroir to Table
Restaurants