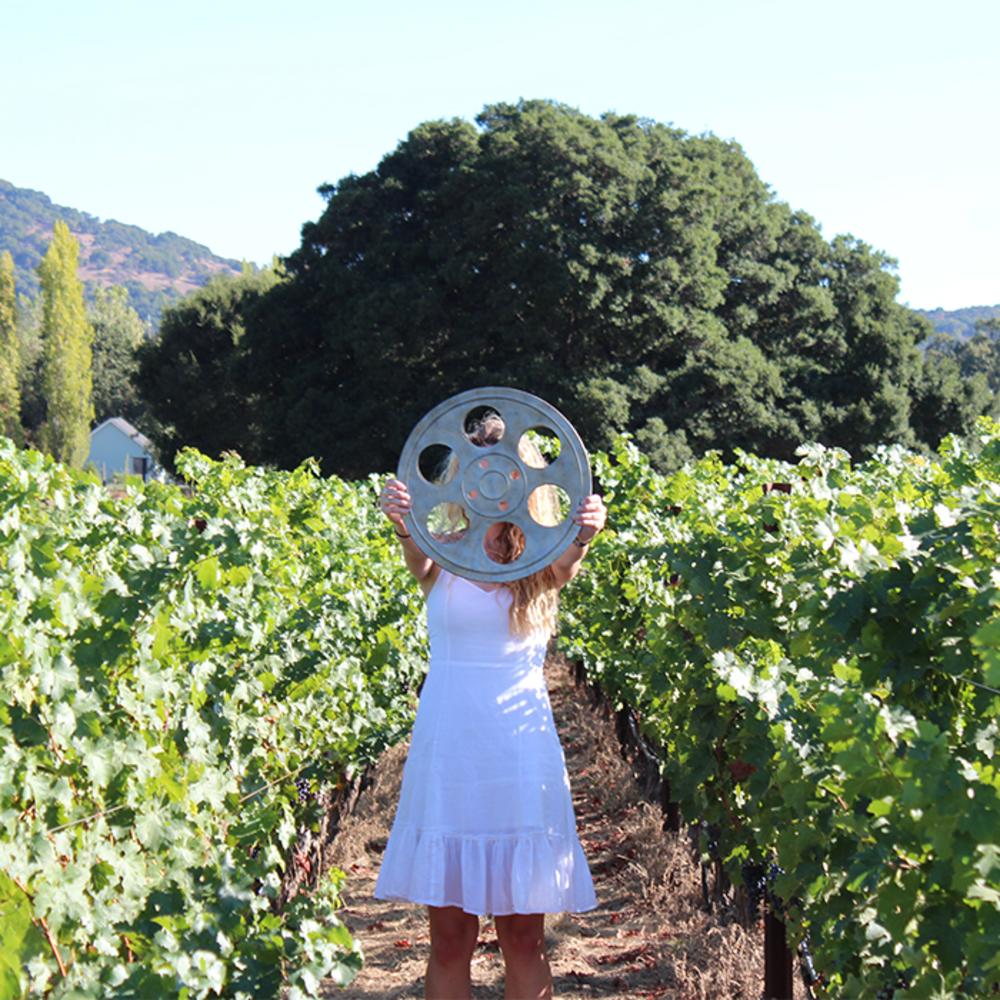 Town Information & Film History
Find more information on each town and see the feature films and TV shows filmed in Napa Valley
Located just 60 minutes north of San Francisco, Napa County offers mild, sunny weather year-round and the picturesque towns of Napa, Yountville, Oakville, Rutherford, St. Helena and Calistoga.
Napa
(Population: 79,000 (2013) / Size: 18.1 square miles)
Founded by Nathan Coombs in 1847, the City of Napa is considered the Napa Valley's commercial center and is now home to more than 25 wine tasting rooms; numerous luxury hotels and inns; three live entertainment venues; a downtown Art Walk; and a wide selection of shops, boutiques, and restaurants -- all located within walking distance to one another in the historic downtown. The City of Napa is also home to Oxbow Public Market, which features artisanal foods and local wine, and the Napa Valley Wine Train, which offers visitors a three-hour leisurely ride in vintage cars to St. Helena and back.  For outdoor enthusiasts, Napa also features four parks (Alston; Skyline; Westwood Hills and Trancas Crossing) and numerous trails open to equestrians, mountain bikers, hikers and dog walkers.  For water lovers, the Napa River offers kayaking and paddle boarding opportunities.
Filmmaking History & Credits for Napa
| | |
| --- | --- |
| Bottle Shock (2008) | Gates of Heaven (1978) |
| The Zodiac (2005) | Killer Bees (1974, TV) |
| Bandits (2001) | Deadly Harvest (1972, TV) |
| The Parent Trap (1998) | My Old Man's Place (1972) |
| A Walk in the Clouds (1995) | Hunters Are For Killing (1970, TV) |
| Dying Young (1991) | Wild in the Country (1961) |
| Black Rain (1989) | Pollyanna (1960) |
| Howard the Duck (1986) | This Earth is Mine (1959) |
| Shoot the Moon (1982) | The Unholy Wife (1957) |
| Apocalypse Now (1979) | They Knew What They Wanted (1940) |
| Moonraker (1979) | Wells Fargo (1937) |
Yountville
(Population: 2,973 (2013) / Size: 1.5 square miles)
Yountville's name is derived from early pioneer George Calvert Yount, who is considered to be responsible for establishing the first vineyard in the Napa Valley. Often referred to as the "culinary capital of the Napa Valley," the tiny rural village of Yountville boasts more Michelin stars per capita than any other destination in the U.S.  The stars belong to The French Laundry, which has three, and Bouchon, with one. Yountville is also home to the Lincoln Theater, the largest arts and entertainment venue in the Napa Valley, the Napa Valley Museum, and the historic V Marketplace, which features wine tasting; restaurants and unique shops.
Filmmaking History & Credits for Yountville
St. Helena
(Population: 5,947 (2013) / Size: 4 square miles)
The City of St. Helena was settled in 1834 as part of General Vallejo's land grant.  The city served as a rural agricultural center and, with the growth and development of the wine industry, St. Helena has become one of most visited cities in the Napa Valley.  Its charming "Main Street," which is part of Highway 29, features an array of independent boutiques, galleries, restaurants and inns. Many historic aspects of the town have remained intact including the original vintage movie theatre, the Cameo. St. Helena is also home to The Culinary Institute of America at Greystone (CIA).
Filmmaking History & Credits for St. Helena:
| | |
| --- | --- |
| Mumford (1999) | The Gypsy Warriors (1978) |
| The Parent Trap (1998) | Pollyanna (1960) |
| Falcon Crest (1981, TV) |   |
Calistoga
(Population: 5,155 (2010) / Size: 2.5 square miles)
Calistoga, located at the north end of the Napa Valley, is best known for its small town charm, natural hot springs and "mud baths." The central, walking friendly Lincoln Avenue offers antique shops; restaurants; bars and wine tasting rooms, and the town's many upscale resorts and inns offer signature spa treatments.  Calistoga is also home to "Old Faithful of California," a geothermal geyser which erupts from the casing of a well drilled in the late 19th century; a petrified forest four miles from town; the Napa Valley Cricket Club, who play their games at the Napa County Fairgrounds; and Castello di Amorosa, a winery within a replica of a Tuscan castle.
Filmmaking History & Credits for Calistoga:
| | |
| --- | --- |
| Sideways (2009) | The Animal (2001) |
| Bottle Shock (2008) | Hot Rod (1979, TV) |
| Bedtime Stories (2008) |   |