The World is Your Oyster: Places to Enjoy Oysters in Napa Valley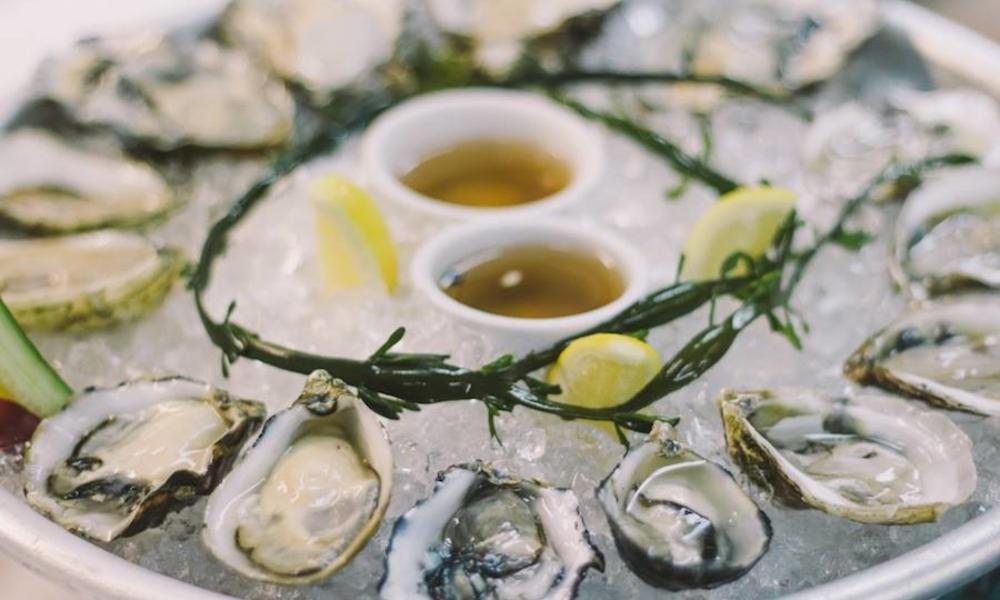 Oysters are an aphrodisiac: true or false? True, according to medical research. The salty bivalves originally gained their sexy reputation based on appearance, but in the last decade a team of American and Italian researchers found that they were rich in amino acids that do trigger increased levels of sex hormones, and their high zinc content aids in the production of testosterone. So what better time to order a few dozen than around Valentine's Day? You know we've got plenty of oyster options here in the food and wine mecca of the Napa Valley.
Hog Island Oyster Bar (Oxbow Public Market, Napa) – This is oyster central, and there's nothing cozier than sharing a plate or two and a glass of crisp white wine at the bar. Hog Island sustainably hand-raises its own bivalves in Tomales Bay and offers at least seven varieties raw, grilled, or in specials, as well as several small plates.
Angèle (Napa) – With its outdoor terrace overlooking the Napa River, Angèle will make you feel as if you're in Provence as you order a dozen huitres on the half shell – or bouillabaise or anything else off its classic French menu.
Bouchon Bistro (Yountville) – Thomas Keller's classic French bistro has an extensive fruits de mer menu, including oysters, mussels, lobster, crab, caviar, shrimp, and clams. Consider ordering the Grand Plateau for two, which offers a selection of each.
Farmstead at Long Meadow Ranch (St. Helena) – Along with their farm-to-table, wide-ranging menu, Long Meadow Ranch offers a half-dozen market oysters on the half-shell.
Cindy's Backstreet Kitchen (St. Helena) – If you're tired of the usual raw-on-the-half-shell idea, try the Oysters Bingo – baked with Parmesan cheese, garlic and spinach – the Ahi Tuna "Hokey Pokey" Summer Roll or, for the particularly adventurous, the Grilled Spanish Octopus with preserved lemon, Rancho Gordo cranberry beans, arugula and basil.
Market (St. Helena) – You can get raw oysters by the piece, ahi tartare, lobster rolls, crispy calamari, Dungeness crab cakes, or steamed Prince Edward Island mussels at this warm little local favorite.
To paraphrase from Shakespeare's Merry Wives of Windsor, "The world is thine oyster." So go order a dozen on the half-shell, you crazy kids.