Where to View the Napa Valley Fourth of July Fireworks and more!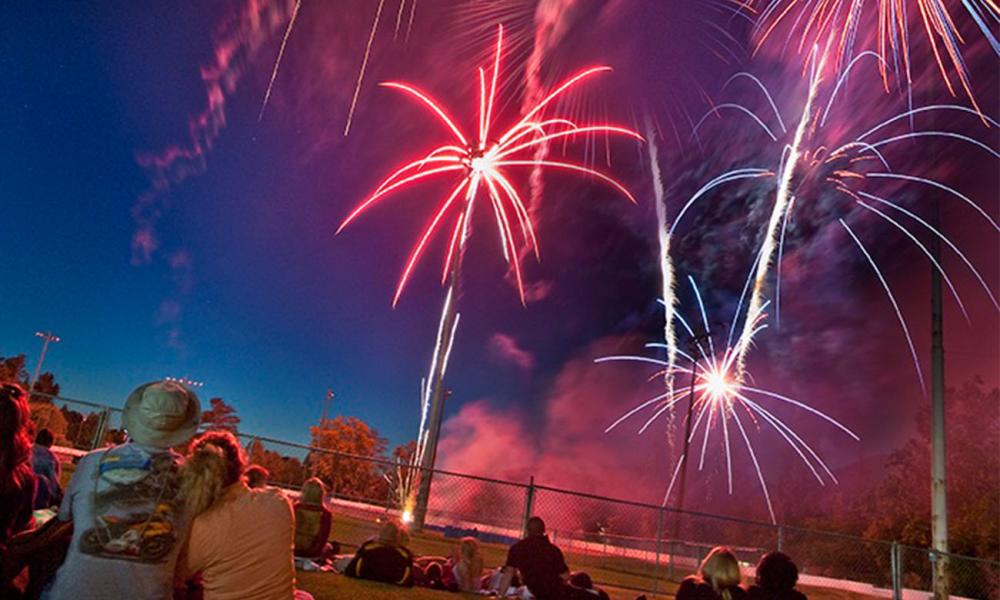 Here is a list of where you can celebrate the holiday and view the fireworks for the 4th of July 2015 holiday in the Napa Valley:
July 3 at Silverado Resort and Spa
Silverado Resort and Spa will be having a BBQ bash and fireworks on July 3. Bring your own chairs and enjoy a view of the fireworks when the sun sets along Atlas peak road or purchase tickets to attend their big BBQ bash inside the resort and get your very own table for 10 including food, wine, and front row seats to the fireworks. Find more details here.
July 4 in Calistoga
The Napa County Fair is running through the holiday and will be having fireworks on July 4. There will be a parade in downtown Calistoga that starts at 11:00 a.m., fair gates open at 12:00 p.m. Fireworks will launch at dark (around 9:30 p.m.). Pricing is $20 general admission to the fair and $15 kids 12 & under. Find more details here.
July 4 in St. Helena
Centered in the middle of town, the fireworks show will be launched from Crane Park. The show will be visible to revelers throughout St. Helena.
Long Meadow Ranch is having a concert at 6:00 p.m. and you will have a view from their lawn of the fireworks that night. Find more details and purchase your tickets here.
July 4 in American Canyon
American Canyon will be capping off the night after a day full of activities with a fireworks show at approximately 9:30 p.m. Community Park II is the prime location for viewing the fireworks.
July 4 in downtown Napa
The City of Napa is having a festival downtown on July 4. The festivities being at 12:00 p.m. with food and beverage vendors and a children's play area. There will be live music performances at the Veteran's Park and the fireworks begin at 9:30 p.m.
Wineries, hotels, and cities will be having special events all over the valley for Fourth of July weekend, find other events here.