Where to Celebrate New Year's Eve in the Napa Valley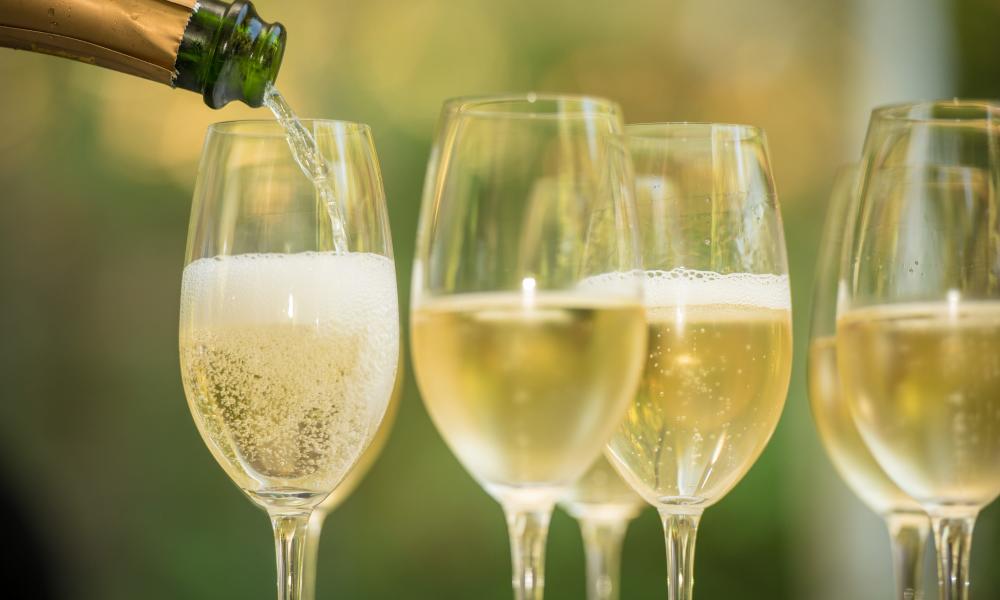 See 2016 Events here.
When the clock strikes midnight on Dec. 31, 2015, enjoy a sparkling start to the New Year in the Napa Valley. Complete with special hotel packages, wine-themed dinner celebrations, and outstanding entertainment, the Napa Valley knows how to ring in 2016.
Napa:
The Meritage Resort and Spa is offering multiple options for dinner, including the Estate Cave with Trinitas Cellars and the Restaurant Siena, followed by the annual ballroom celebration with midnight sparkling toast and balloon drop. Tickets are $75-$249 per person.
La Toque and The Westin Verasa Napa ring in the New Year in opulent style with the annual New Year's Eve Gala Dinner and Red Tie Party. The events begin at 7 p.m. with a Champagne and hors d'oeuvres reception followed by a five-course La Toque dinner (optional wine pairing available). After dinner enjoy the Red Tie Affair party at Bank Café and Bar inside the Westin Verasa Napa for DJ dancing until 1 a.m., with petite sweet bites and a Champagne toast to ring in the New Year at midnight. Tickets for the dinner and party are $275 per person, and wine pairing is an additional $100 per person.
Join Bank Café and Bar at The Westin Verasa Napa for the fifth annual Red Tie Affair New Year's Eve Gala. Beginning at 9 p.m., enjoy dancing to a DJ from Nor Cal Sound, complimentary petite sweet bites, and a Champagne toast at midnight to ring in the New Year. Dress to impress in red tie attire. Tickets purchased before Saturday, Dec. 12th are $65 per person and $80 per person after Dec. 12.
Be the ringleader this New Year's eve at the Napa Valley Wine Train's spectacular Vintage Circus. For the first act, enjoy sparkling wine and a seafood reception, followed by a romantic train ride, gourmet food, and circus entertainment in the station. Tickets start at $265 per person for dinner and $75 per person for the after party only. Check in for dinner begins at 4:45 p.m. and the after party opens at 10 p.m.
Silo's rings in the New year with the Bobby Joe Russell All Star Band. Early show includes dessert, party favors, and a glass of bubbly at NY ball drop. Later show includes a glass of bubbly on entry, dessert, party favors, and more bubbly at midnight. 7 p.m. for $70 or 10 p.m. for $90.
St. Helena:
Harvest Table New Year's Eve celebration in St. Helena offers two seating options; a la carte from 5 to 6:45 p.m, and 7 to 10 p.m. for a special $125 tasting menu, featuring a Nat Sherman cigar program, and sparkling wine toast at midnight.
Harvest Inn by Charlie Palmer New Year's Eve Package in St. Helena includes luxury accommodations, a bottle of sparkling wine, and tickets to Harvest Table's New Year's Eve Celebration. Rates start at $349.
Flappers and dappers are welcome at the annual Goose & Gander "Speakeasy New Year's Eve." Dinner reservations begin at 5 p.m. for $165 per person with ragtime dinner music provided by Bob Ringwald (yes, Molly's dad!) and dancing with DJ Rotten Robbie at the after party. The after party begins at 9:30 p.m. and admission is $40 per person if purchased before, and $50 per person the night of.
Calistoga:
Celebrate! Napa Valley offers "The New Year's Eve Bash," from 9 p.m. to 1 a.m. at the Napa County Fairgrounds in Calistoga. After dining at one of Calistoga's downtown restaurants, party-goers climb aboard the complimentary shuttle for safe passage to a night of live and DJ dance music, premium open bar, party favors, midnight toast, and dessert bar before grabbing midnight munchies for the return ride that delivers partygoers safely to their final Calistoga destination. Tickets are $150 per person, which includes a $50 downtown dining voucher. Tickets for the party are $100 per person. This event is reserved for guests ages 21 and over.
Solage Calistoga celebrates the arrival of 2016 with a special "Sparkle and Savor" New Year's Eve event, pairing celebrity chefs with sparkling wine and Champagne. Chefs Brandon Sharp and Sally Camacho create a delicious five-course dinner paired with Têtes de Cuvée. Reservations are $300 per person and advanced reservations are required.
Castello di Amorosa welcomes 2016 in true wine country style with its New Year's Eve Masquerade Ball. Guests will wine, dine, and dance from 7 p.m. until 1 a.m. and are encouraged to dress in black tie attire and their best Venetian mask for the Masquerade Ball. Complimentary shuttles will be provided to and from downtown Calistoga. Tickets are $295 per person for Wine Club Members and $345 per person for non-members, and include all food, wine, and entertainment for the evening.
Photo credit: Bob McClenahan