Where to view the Fourth of July Fireworks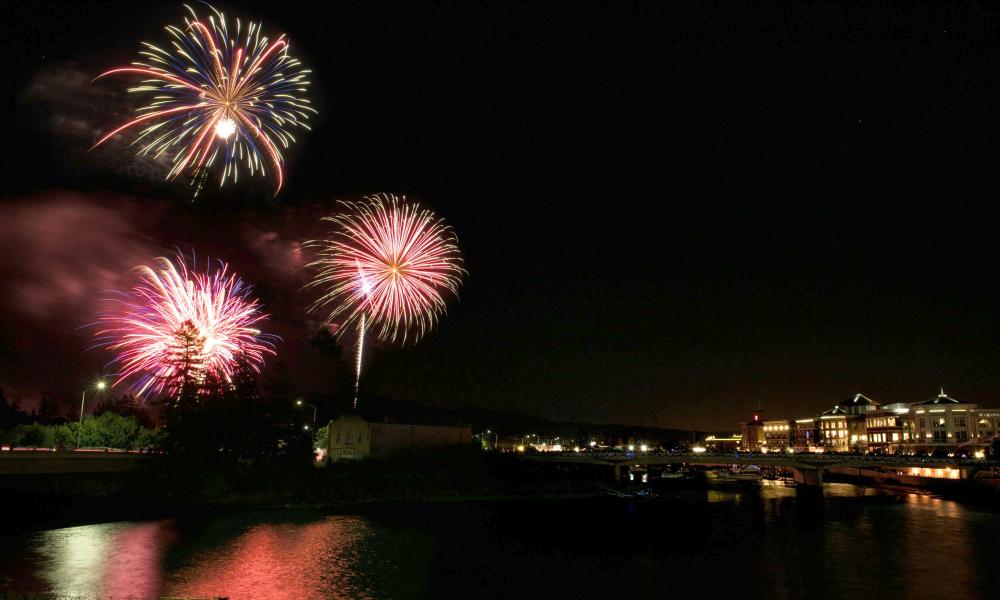 Celebrate the Fourth of July 2017 holiday and view the fireworks in the Napa Valley.
American Canyon – July 4
After a day full of activities, American Canyon will cap off the night with a fireworks show at approximately 9:30 p.m. Community Park II (20 Benton Way) is the prime location for viewing the fireworks. Find more details here.
Napa – July 4
The day starts with a parade at 10:30 a.m. down 2nd and 3rd streets. Followed by a festival at 1:00 p.m. with activities at the Oxbow Commons. The best places to watch the fireworks will be from Veteran's Park, Oxbow Commons or the Riverfront promenade. Find full details and a map here.
St. Helena – July 4
Centered in the middle of town, the fireworks show will be launched from Crane Park at 9:00 p.m. The show will be visible to revelers throughout St. Helena. The public is welcome to picnic, bring in lawn games and view the fireworks from inside the West Baseball field located in Crane Park. Find Details here.
Calistoga – July 4
The Napa County Fair runs through the holiday weekend and will have fireworks on July 4. The parade starts at 11:00 a.m. in downtown Calistoga and, fair gates open at 12:00 p.m. Fireworks will launch at dark. Pricing is $20 general admission to the fair and $15 kids 12 & under. Find details here.
Photo Credit: Bob McClenahan