Tourism in Calistoga 
From thermal water mud baths and alfresco lunches, to tasting rooms and outdoor adventures, travel experiences help fuel Calistoga's economy.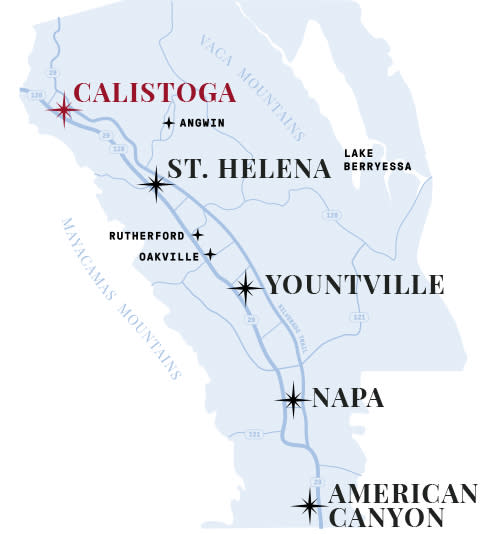 ---
Despite losses due to COVID-19 business closures and community lockdowns, Calistoga is well-positioned for recovery. In 2020, visitors spent $846 million across Napa Valley supporting Calistoga's hospitality businesses and injecting over $5.3 million in hotel tax revenue for Calistoga's general fund.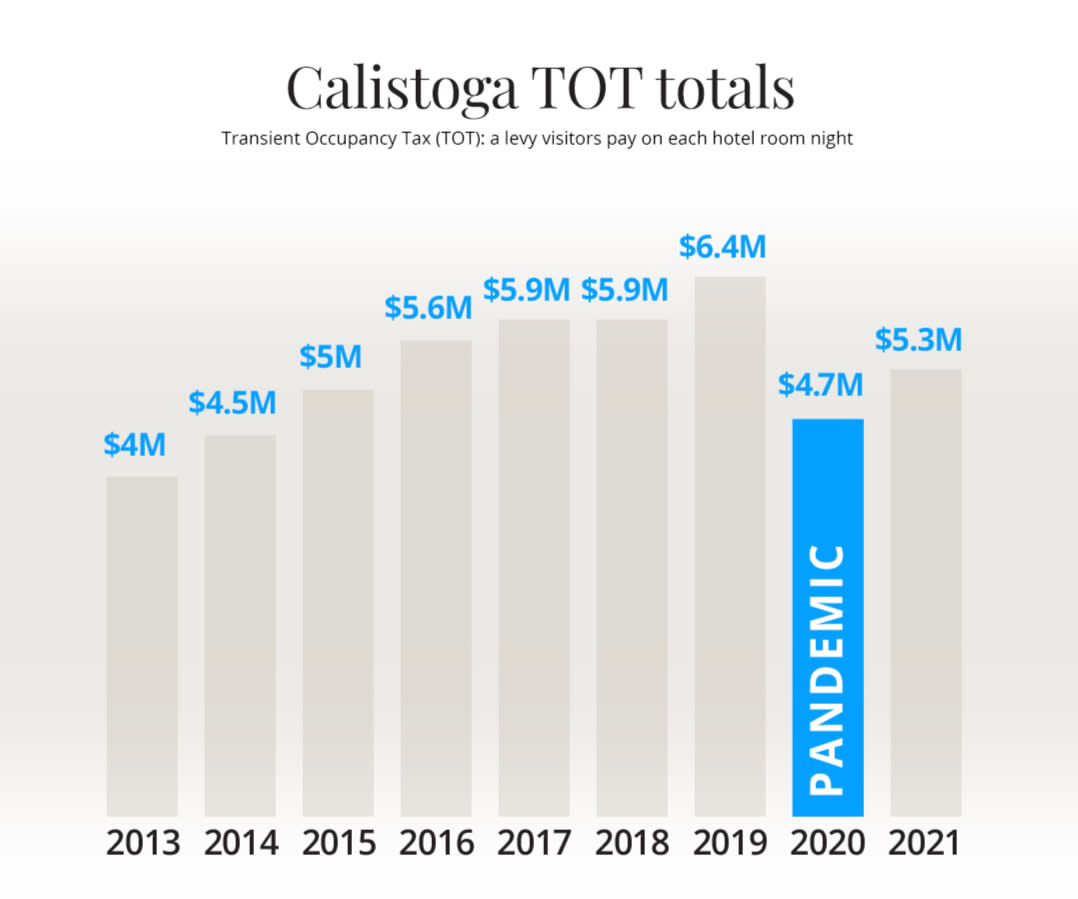 That revenue helps fund essential municipal services throughout Calistoga – which include public safety, infrastructure, development, local libraries, and more – that benefit all Calistoga residents.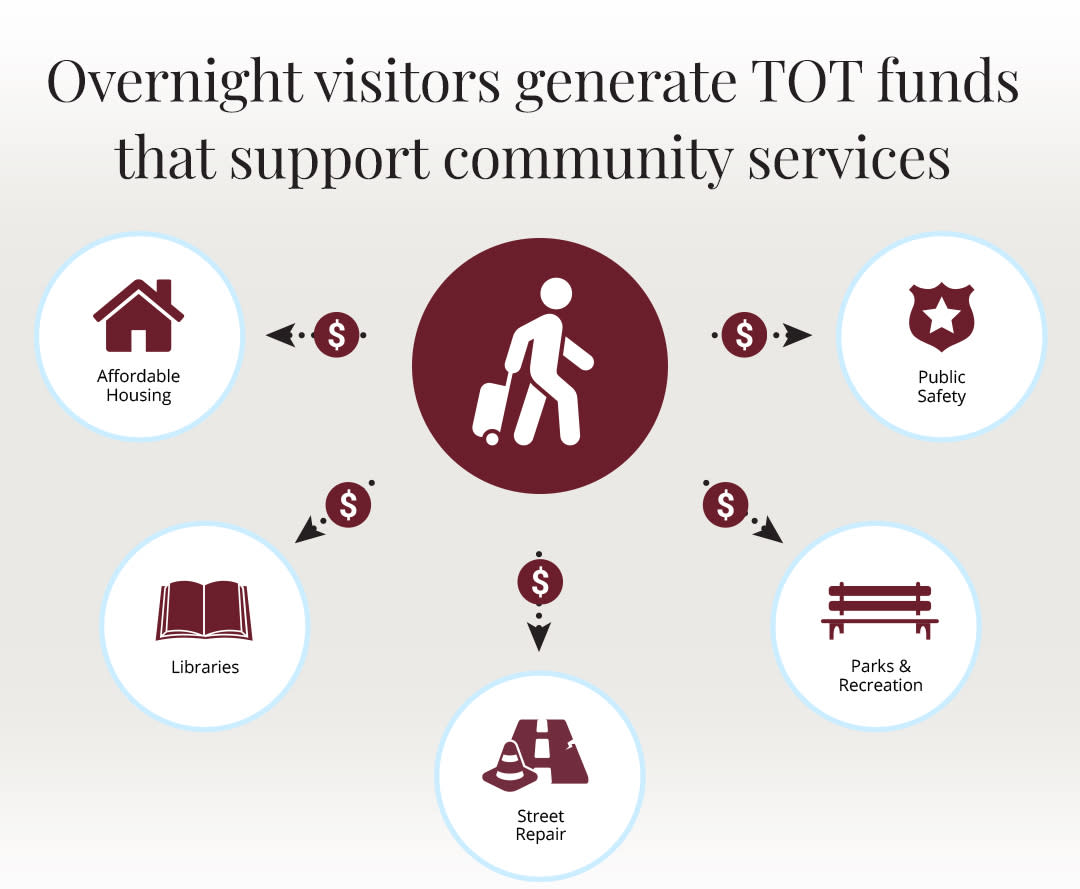 Prior to the pandemic, tourism supported more than half of Calistoga's general fund. When the threat from coronavirus ends, travel will rebound and the economic impact of tourism in Calistoga will continue to trend upwards.