Top 5 Reasons to Come to Napa Valley this Fall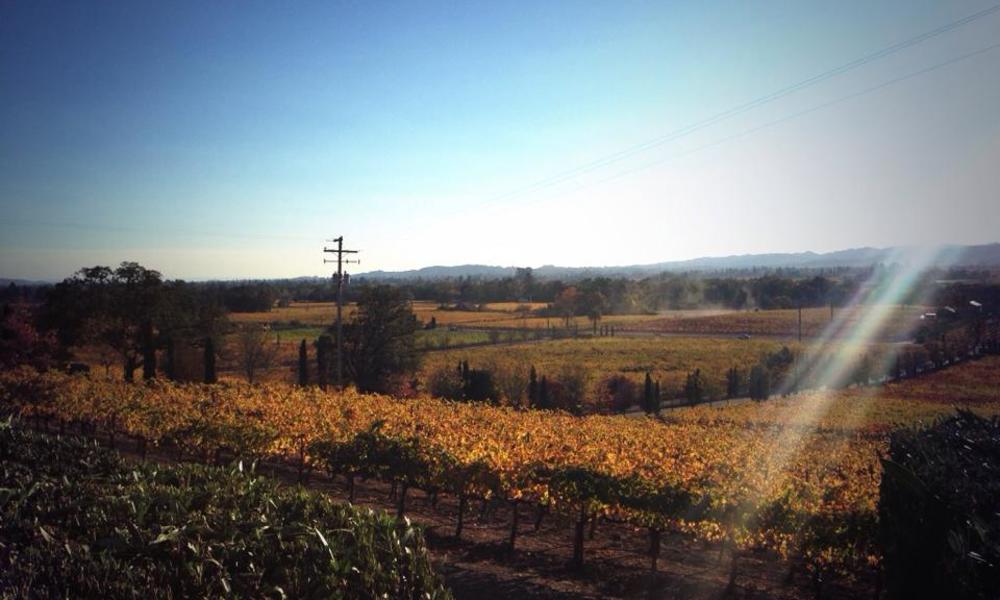 Fall is a time of color and beauty in the valley and it all starts when the last of the grapes come in and harvest comes to an end. The valley floor is covered with yellow and red foliage and the aroma of fermenting grapes seeping out of their tanks fills the air with the smell of blueberries and yeast. Besides the complete and utter beauty of Napa Valley, there are also a ton of fun events going on. See below for your fall visit to-do list!
Napa Valley Film Festival – November 12-16
The ultimate celebration of film, food and wine; the Napa Valley Film Festival features 125 independent films and studio sneak previews screening in 12 beautiful venues up and down the valley. Come enjoy 5 days, 12 screening venues, 125 films, 300 filmmakers, 50 chefs, and 150 wineries at the 2014 Napa Valley Film Festival. Find details on passes here.
Flavor! Napa Valley – November 19-23
Flavor! Napa Valley is the area's five-day celebration of food, wine and fun. Featuring legendary Napa Valley wineries, restaurants and chefs, the festival also showcases star culinary talent from across the U.S., including graduates of The Culinary Institute of America the festival's beneficiary. Festivities will include events such as celebrity chef demonstrations and intimate in-the-field workshops with local purveyors. Area vintners will host wine-paired dinners and top winemakers will lead wine tastings at the historic CIA Greystone campus in St. Helena. Grab your tickets here.
Thanksgiving Dinners – November 27
The valley has no shortage of delicious restaurants, many of which will be open with special hours and menus on Thanksgiving. But if you are looking to do something extraordinary, have a Michelin-star dinner with La Toque on November 27! Enjoy their three-course plus dessert special menu for $78 and optional wine pairings for $42. Find other thanksgiving activities and dinners here.
Yountville's Festival of Lights – November 29
Kickoff the holiday season with the 25th Annual Festival of Lights celebration where a host of local wineries and restaurants will be offering tasty bites and sips in a variety of locations throughout the town. The whole celebration culminating with the lighting of the town at 5:30 p.m. when Yountville is set aglow with thousands of twinkling lights adorning trees and shops along Washington Street.  Friday, November 29, 2:00 p.m. – 6:00 p.m. Admission is free.
Calistoga's 19th Annual Lighted Tractor Parade – December 6
Calistoga kicks off this holiday season with the 19th Annual Lighted Tractor Parade, a holiday tradition. Vintage and modern tractors, antique trucks and construction equipment bedecked with dazzling lights roll down Calistoga's scenic main street to celebrate the season and the city's agricultural heritage. December 6, 7:00 p.m. – 8:00 p.m. Admission is free.