Top 10 Napa Valley Wineries "Off the Beaten Path"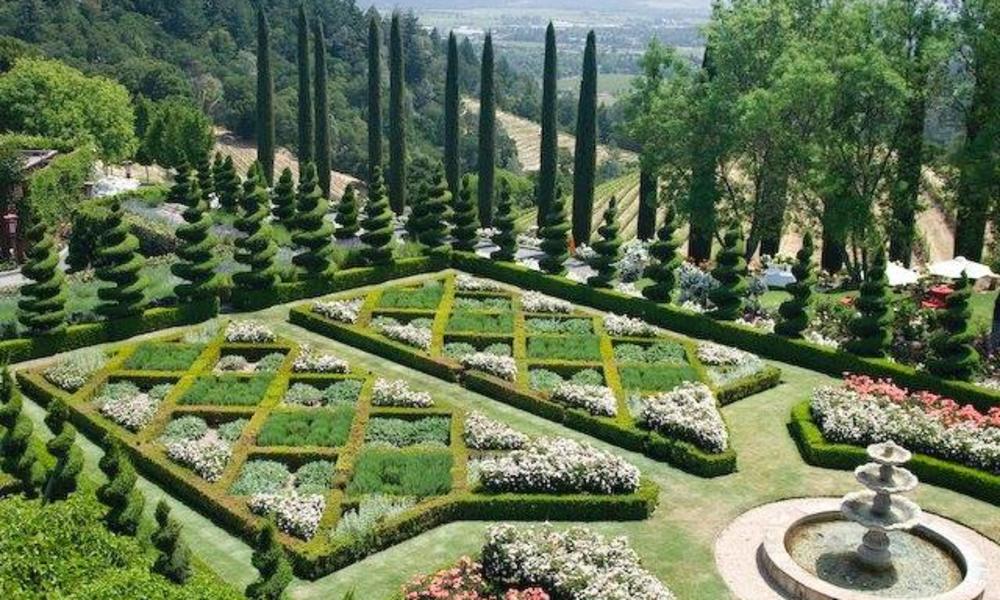 What better way to kick off your Napa Valley getaway than with some off-the-grid winery visits? Although off the beaten path, you really needn't look too far afield to find unique wine experiences, stunning Napa Valley views and wilderness-lined drives to get there. That said, why not let this list of the top ten Napa Valley wineries off the beaten path guide the way on your Friday (or Thursday, or Wednesday) trip.
Up Howell Mountain in Calistoga lies a beautiful modern winery known for distinctly delicious Cabernet Sauvignons and crisp Sauvignon Blancs. CADE is a LEED Gold Certified winery, and all of their grapes are organically farmed. The view from their outdoor tasting patio over the valley floor can only be beat by pairing said view with a glass of CADE's estate Sauvignon Blanc.
Charbay not only presses grapes, it distills the hard stuff, too! Taste wines, ports and a 100% natural green tea aperitif. After a warm greeting by the owners with a cold glass of green tea aperitif, learn all the ins and outs of the distilling process, and then sample a selection of Charbay's red and white wines. End the tasting with a port and chocolate pairing, and possibly a splash or two of their pomegranate dessert wine.
This small winery at the southern end of Napa produces a limited number of wines ranging from Cabernet Blends to unusual 100% varietal selections. Taste wine with the owners and learn about the beauty and the challenges of small production wines where all wines are processed by hand. Bonus? Tasters are encouraged to roll up their sleeves and participate in the wine making process.
In Calistoga, up Old Lawley Toll Road lies a secret hidden house and winery with beautiful views. Tastings are private, sit-down affairs featuring a selection of limited production wines and a tour of the property and winemaking facility. Feeling pekish? Amici is happy to pair tastings with cheeses and can help arrange a spot in their estate picnic area upon request.
Located in the Atlas Peak appellation, William Hill's great outside terrace has plenty of seating for outside tasting. In spring, their terrace is protected from the heat by the property's lush, blooming wisteria. And the view? How about vineyards upon vineyards filled with mustard and poppies. They just renovated an indoor tasting area earlier this April, so what are you waiting for?
At the tip of Spring Mountain road, keep a keen eye out for Schweiger gate, where upon entrance, prepare to be greeted with one of the most spectacular views of the valley floor…2,000 feet above the valley floor to be exact.  A brand new tasting room and winery with terrace seating both look out onto St Helena below.
Don't know how to decide between views or caves? Then Newton's your spot. Walk through the estate's stunning garden overlooking St. Helena and enjoy the views from their terrace while sipping some of their famed unfiltered varietals.
Step into the Reid family's home for a personal greeting with a glass of white wine. Nestled in the Browns Valley neighborhood in the City of Napa, this small family winery offers a highly personalized experience. Their vineyards and wine production facility are on property, perfect for a crash course in learning how grapes get from vine to bottle. If the lesson gives you cravings for artisanal Napa Valley fare, fret not. They are happy to personalize your experience with cheese or food pairings, too.
This serene, rustic winery was established in 1890 and is one of the oldest family-owned wineries in the valley. Nichelini wines are so rarely offered to the public, that purchasing their small lot wines from the property is a very special treat. When tasting, it's hard not to reflect on the history of the estate and the fifth generation winemaker's expertise and passion.
Winding through picturesque fields, undulating vineyards and oak-studded hills, one gets the feeling of being transported back in time heading northeast away from Silverado Trail.  There you will find Pope Valley Winery established in 1897, originally known as Burgundy Winery.  Note the original hand-dug caves complete with hand-hewn redwood timbers. The original farmhouse still graces the property, as well as a blacksmith's workshop, complete with old school tools of the trade.