A Three-Day Culinary Adventure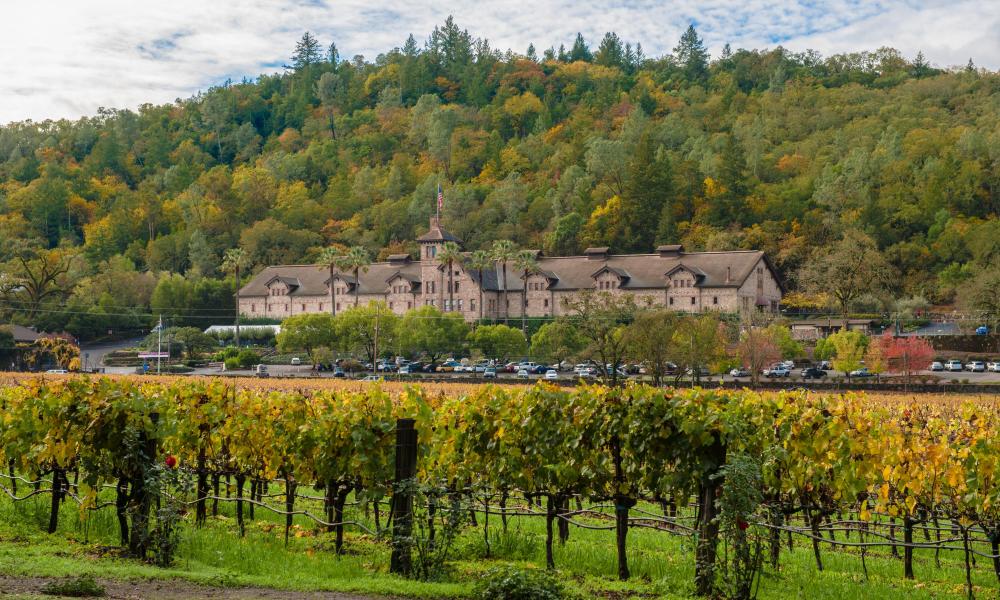 It's a foodie's paradise. From renowned wine estates to Michelin-starred restaurants, Napa Valley is the place to come for wining and dining at the highest level. If you have three days to spend, here are some of our favorite spots for memorable culinary experiences. Remember that all tastings and special tours must be booked in advance.
Day 1 (Napa, Oakville, and Yountville)
Breakfast – If you're familiar with the great food halls of the world (Les Halles in Paris, Harrod's in London, the Ferry Building in San Francisco), you'll adore the Oxbow Public Market in Napa (which was developed by Steve Carlin, the same guy who developed the Ferry Building). An early morning stroll through this bustling venue will awaken your senses and get your stomach rumbling. There are plenty of options here, but don't forget to walk over to the Model Bakery (on First Street, on the west side of the Marketplace) for some of its world-famous English muffins – and perhaps a few other hand-crafted pastries.
Wine tasting – B Cellars distinguishes itself as "a food-centric winery" and one of its partners, Jim Borsack, is a renowned chef. Experience a tasting at this elegant Oakville spot and pick up some recipes that have been created to pair perfectly with B Cellars wines.
Lunch – You may be feeling like something light today – if so, head to Yountville's French-style Bouchon Bakery for irresistible sandwiches, quiche, or rillettes. And you won't be leaving here without a few exquisite pastries or macarons for dessert later.
Shopping – Leave your car in the lot and walk across the street to V Marketplace to browse through there several speciality shops and art galleries. Be sure to stop by Kollar Chocolates to taste their delicious, colorful chocolates, perfect for a snack or for a gift to take home.
Wine tasting – Take a guided tour of Yountville's Cliff Lede Vineyards and enjoy an elevated tasting experience in one of the winery's gorgeous sit-down tasting environments – plus seasonal canapés paired with your wines.
Dinner – Back in "downtown" Yountville, you'll be ready for the casual vibe of Hurley's – a seasonal wine-country style restaurant that features Mediterranean flavors. The lively bar and outdoor patio is a favorite among local winemakers and the cozy dining room takes advantage of a stone fireplace.
Day 2 (Oakville, Rutherford, and St. Helena)
Breakfast – Founded in 1881, the Oakville Grocery is the oldest continually operating grocery store in California. Browse its shelves of artisanal pantry items, then buy a house-made pastry or breakfast burrito and enjoy the view and morning air on the patio.
Wine tasting – Head over to Rutherford Ranch Winery and indulge in a food and wine pairing – either reserve wines with chocolate or estate wines with "bistro bites" of nuts, meats, and chocolates.
Lunch – Visit the iconic Culinary Institute of America at Greystone (pictured above) and have lunch at its Wine Spectator Restaurant, which is run by its culinary students and showcases new talent. The massive stone building was built as a cooperative wine cellar in 1889 and for many years was owned and operated by the Christian Brothers. If you eat on the terrace, there are spectacular views of the valley and the eastern hills.
Culinary classes – After lunch, participate in a culinary demonstration or take one of the CIA's many food and wine classes offered to the public. There is also a well-stocked kitchen supply store to browse.
Wine tasting – Just down the road, visit historic Beringer Vineyards, founded in 1876. Have a wine and cheese pairing at the spectacular Rhine House, built as Frederick Beringer's private home. Today, Jacob's great-great-grandson, winemaker Mark Beringer, leads what is now California's longest continually operating winery.
Dinner – No culinary visit to the Napa Valley would be complete without a meal at The Restaurant at Meadowood – chef Christopher Kostow's Michelin Guide three-star culinary mecca. Come hungry for this one!
Day 3 (St. Helena and Calistoga)
Breakfast – The relatively new Cairdean Estate, just north of St. Helena, is still a fairly well-kept secret. But this pleasant venue can be an elegant destination for several activities. Try Butterscots artisanal bakery, deli, and culinary boutique – it has an excellent range of options for breakfast that, weather permitting, you can take to the outside seating areas on the terrace.
Wine tasting – Just stay on property and walk across the courtyard to Cairdean Estate's tasting room, with modern, elegant decor and a wide selection of both reds and whites to try.
Lunch – Head up the road to Calistoga, where Evangeline is "a casual French bistro with a Creole soul." Their plats du jour (daily specials) include such Creole classics as "gumbo ya-ya" and "shrimp etouffée." Also, if you're in the mood, the bar offers a terrific list of wines, beers, and creative cocktails.
Wine tasting – Check out the Royal Food and Wine pairing at Castello di Amorosa, an authentically replicated 13th-century Tuscan-style castle and winery built on the hillside overlooking the valley. Enjoy handcrafted, Italian-style wines paired with a food menu designed to complement them.
Dinner – If you're still hungry for dinner, congratulations – you're a true gourmand! Head east through Calistoga to Solage on the Silverado Trail. Its full-service, ingredient-driven restaurant and lounge, Solbar, has a Michelin star and features both healthy, lighter dishes and hearty cuisine – something for everyone. With advance reservations, you can also book a group for a five-course tasting menu.
You did it! You can return home with some fine wines, some foodie gifts, and memories of the best food and wine California has to offer. Come back soon!
Photo credit: Bob McClenahan