The valley is vast with wineries that are spread out over the 40-mile length of the valley, so deciding which wineries to visit and how to get there can be a bit of a challenge. If you are looking to stay within one region and not worry about driving, then stand-alone wine tasting rooms are the best option for you! Each town in Napa Valley has a main street where you can find several stand alone wine tasting rooms and many are within walking distance from hotels and restaurants.
These are some of our favorite:
Downtown Napa
Capp Heritage has the swankiest tasting room where Art Deco meets Victorian elegance. They have a historic mahogany and brass bar and a handmade copper fireplace. They also feature rotating art and frequently have live music performances.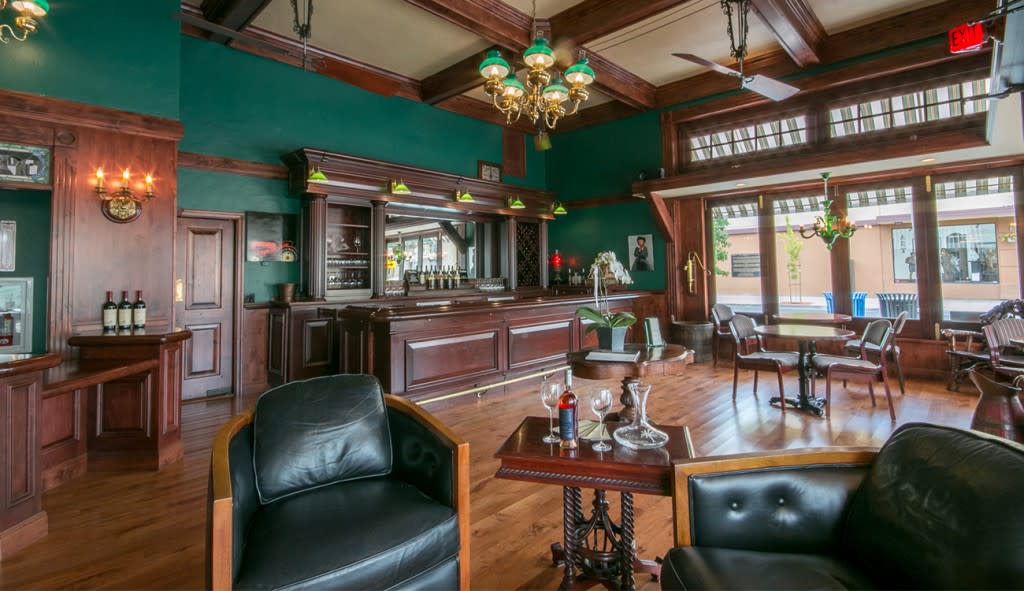 Humanitas Tasting Annex in southern Napa in the Crusher Wine District. They offer appointment only exclusive tours of their winery, along with molecular gastronomy spoon bite pairings developed by master instructor and cookbook author Chef MikeC. In addition, they donate seven percent of all revenues to solution-based organizations in health, hunger and affordable housing.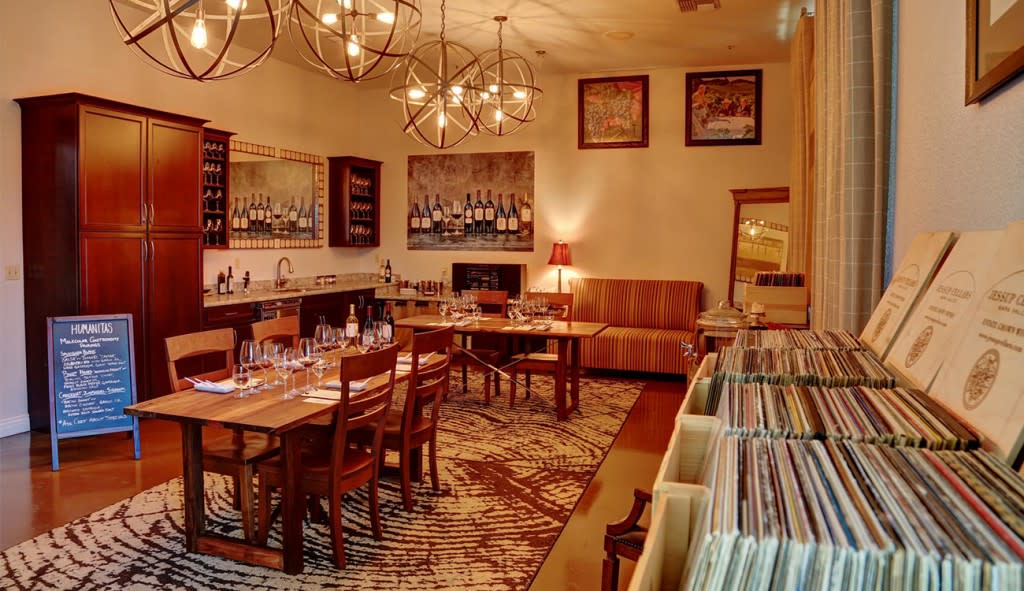 Uncorked at Oxbow is across the street from the eclectic Oxbow Public Market and they feature arts and entertainment alongside barrel tastings and blending sessions.
Yountville
Girard Winery specializes in Bordeaux-style blends sourced from their prized Napa Valley vineyards. Their elegant, yet rustic tasting room is right next to some amazing restaurants like Redd Wood and Ciccio so it is optimal for some excellent dining, then tasting (or tasting then dining).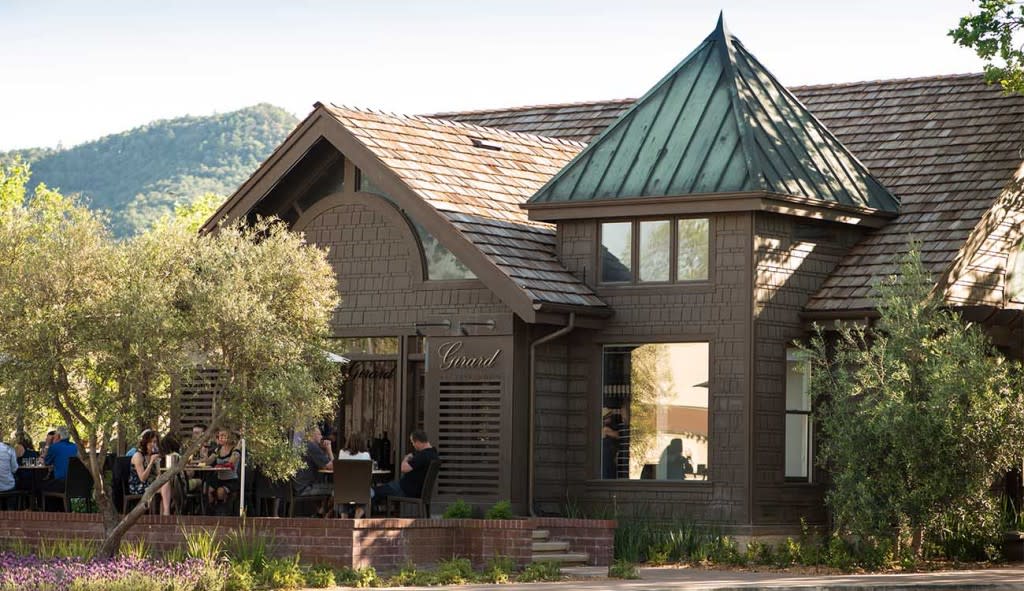 Hestan Vineyards (also pictured above) has a stunning new modern tasting salon where you can shop their collection of Ruffoni Italian cookware while you sip through their wines.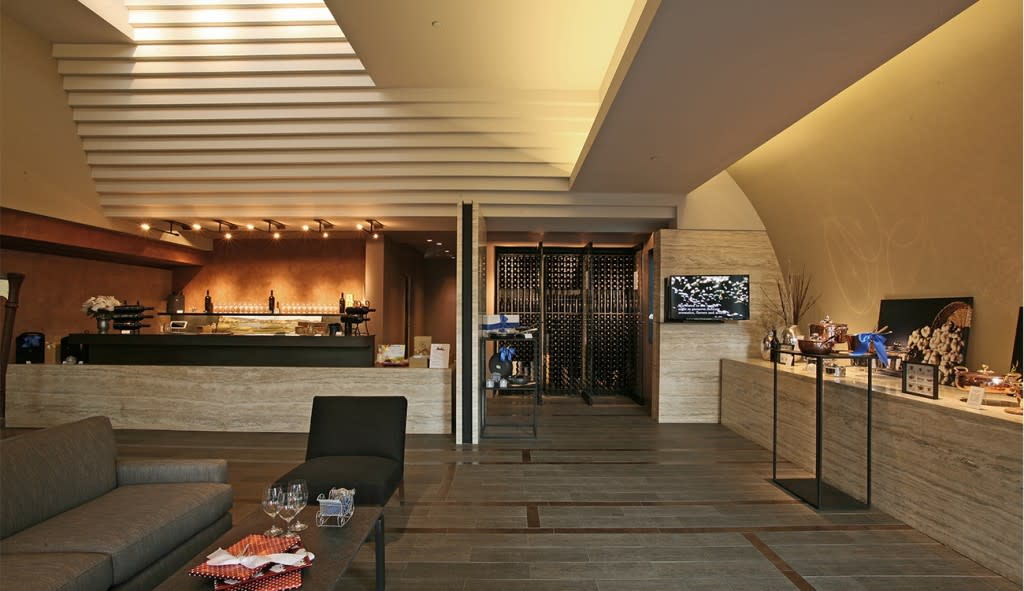 Priest Ranch is right in the heart of Yountville. Taste through a selection of current releases at their bar or from a seat at a private table. In colder months, snuggle up with some wine in front of their fireplace.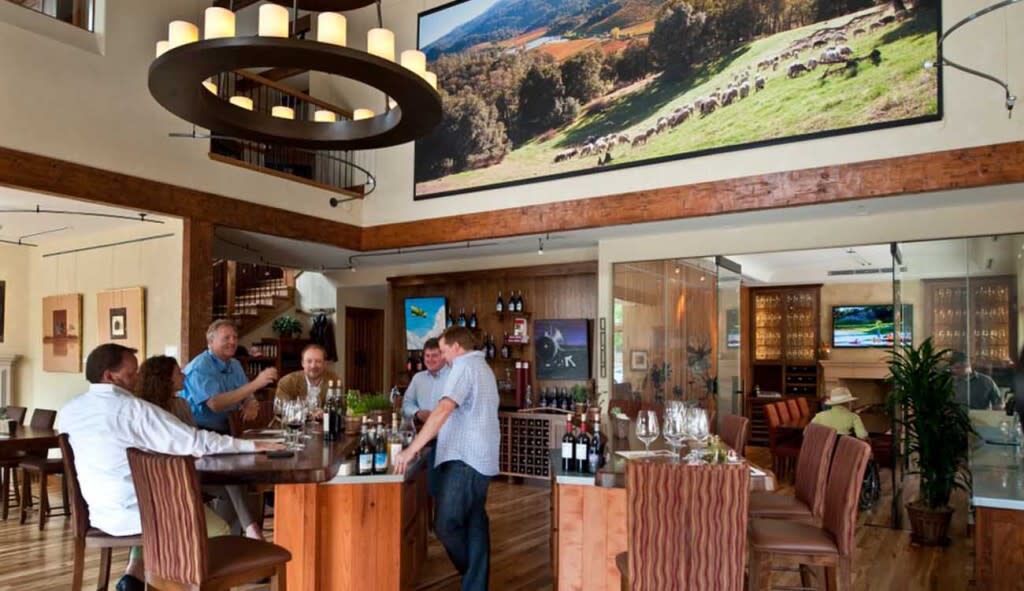 Jessup Cellars features a spacious gallery which has rotating exhibitions by celebrated regional and national artists.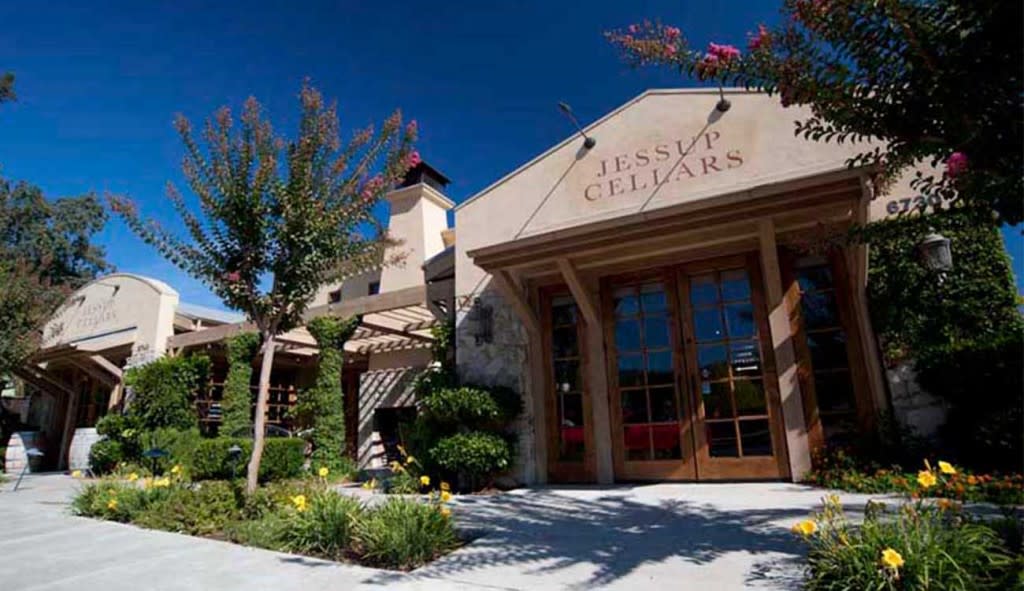 St. Helena
Flora Springs is a friendly, relaxed tasting room with limited production, winery-only wine available for sampling. The space features a picnic area and rooftop lounge.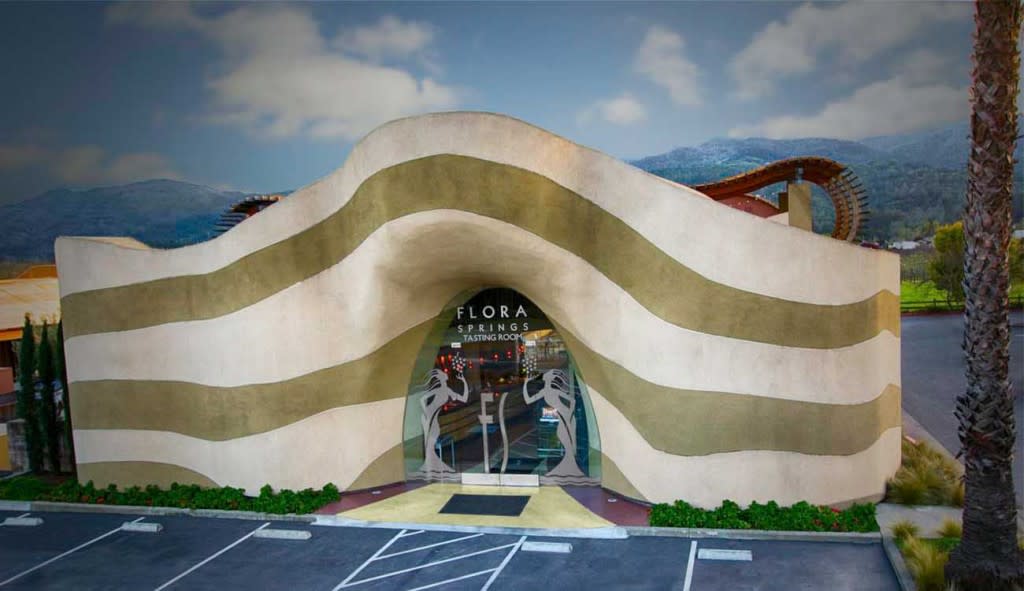 Clif Family Winery at Velo Vino features bicycle gear, tables full of Clif Bar paraphernalia (yes, that Clif Family), Gary & Kit's Napa Valley inspired specialty foods, a beautiful outdoor terrace, and their delicious Bruschetteria food truck.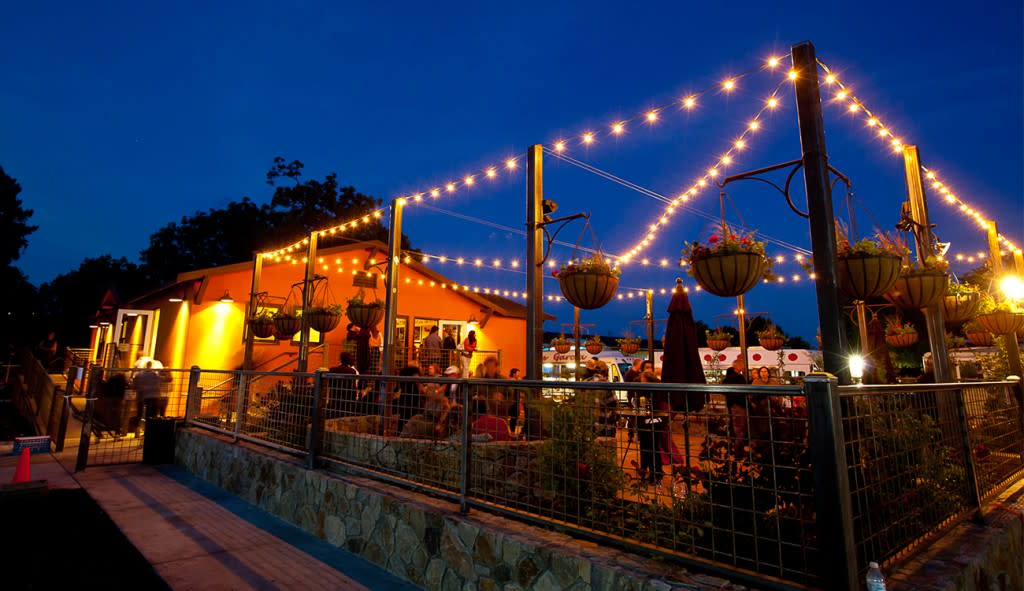 See a full listing of wine tasting rooms, bars and shops here.