Shopping in the Napa Valley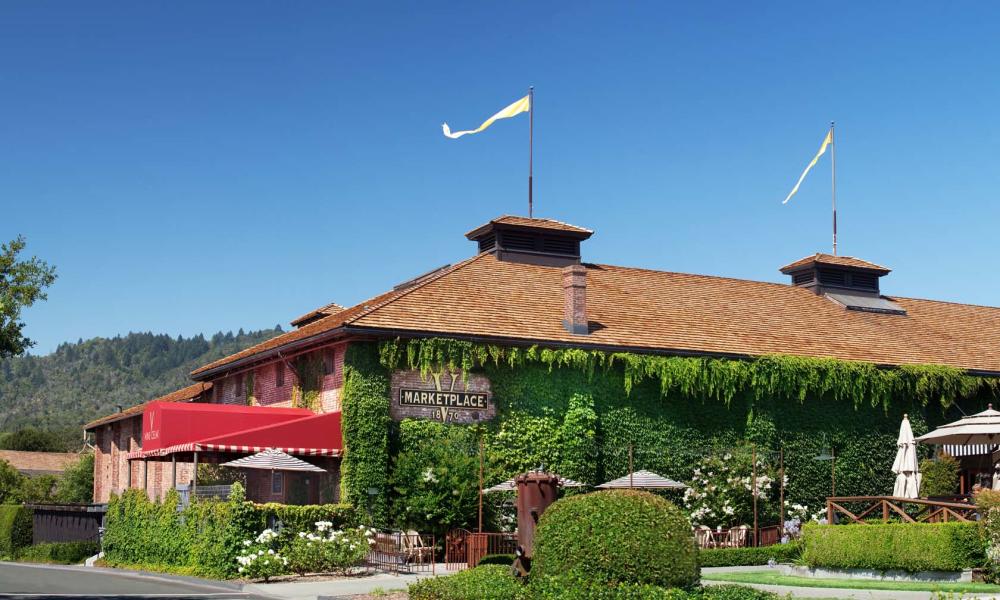 Napa Valley is home to numerous shopping boutiques scattered along the 40-mile stretch of towns such as American Canyon and Napa (in the south) and Calistoga (in the north). This guide highlights some of the fine art, hand-crafted jewelry, local artisanal food, and one-of-a-kind apparel stores exclusive to Napa Valley. For a complete list of shopping options in the Napa Valley visit our website here.
NAPA
The walkable downtown Napa offers numerous specialty boutiques along First and Second Streets and the Riverfront on Main Street. Back Room Wines shop and tasting bar specializes in small production, hard-to-find wines. Sidestreet cigar features travel bags and accessories, sunglasses, hats, shaving accessories, fine cigars, made-to-order suits and shirts. For collectable ceramics and china visit Antiques on Second and The Roost. Browse through fine jewelry or create your own design at Creations Fine Jewelers.
The Napa General Store features American-made home furnishings, jewelry, and décor and at Lucero Olive Oil, an Extra Virgin Olive Oil expert teaches visitors how to taste oil. Cake Plate offers clothing from designers including Kate Spade and Trina Turk. Ivy, Twig, & Twine is ideal for shoppers looking for one-of-a-kind items such as X and X.
The Oxbow Public Market is a must-see for Napa shoppers. The 40,000 square-foot marketplace located along the Napa Riverfront is a major supporter of sustainable agriculture, artisanal food, and organic products. Here, guests will find Annette's Chocolates – an assortment of fine truffles, rich caramels and sweet brittle; and Napa Valley Distillery – a family-owned micro-distillery offering a variety of fruit-based distilled spirits, shrubs, tonics, and spirits. Also located inside the market is Whole Spice – which sells hundreds of different spices in any increment; Poor House –known for its stylish home goods; and The Olive Press – featuring Xnumber of olive oils to sample and bring home as a souvenir.
The Napa Valley Welcome Center is home to many goods produced by local artisans, including Olive & Poppy jewelry – known for their signature wine country-inspired accessories (such as bracelets made from recycled wine barrels). For the ultimate retail therapy, don't miss the Napa Premium Outlets, which feature over 50 stores.
YOUNTVILLE
Yountville is home to V Marketplace, a historic ivy-covered edifice built in 1870. This high-end, one-stop shopping village offers a collection of boutiques including Napa Style, which is stocked with home furnishings, locally sourced bath and body products, glass art, and other goods. V Marketplace also features clothing boutiques including Tay & Grace, Sisters Boutique, and Lemondrops, as well as galleries featuring works from local artists such as Gallery 1870, Hogan of Napa Valley, and North Bay Gallery.
A few blocks up the road is Chef Thomas Keller's Bouchon Bakery, which offers an array of hand-made chocolates, cookies, and French confections ideal to take home. Located next door is Finesse, The Store – Chef Keller's first retail storefront selling items favored by the chef, such as Bouchon's Moscow Mule kit and his limited edition MAC knife set. For additional information on shopping in Yountville, guests stop by the Yountville Welcome Center, located on Washington Street.
OAKVILLE
Oakville Grocery, located on Highway 29, has been a Napa institution since 1881, and is the oldest continually operating grocery in the region. Stocked with house-made tapenades and cheese from Cowgirl Creamery, these are perfect treats for an afternoon picnic at a nearby winery such as Cuvaison, or to stop by on a break from a bike ride.
ST. HELENA
St. Helena's Main Street evokes small-town charm with its one-of-a-kind. Woodhouse Chocolates' handmade artisanal delights, such as chocolate topped with smoked paprika and saffron salt; Model Bakery's legendary English muffins perfectly packaged to bring home; and Napa Soap Co.'s personal care products made from grapeseed oil and wine are just three of the quaint shops St. Helena offers. The strip also consists of a handful of antique stores, including Napa Valley Vintage Home and St. Helena Antiques, where visitors will find gems including vintage designer shoes and jewelry. Handmade gifts with a global edge can be purchased at Baksheesh Fair Trade. To browse chic apparel and shoes, visit Allison in the Wine Country and Foot Candy.
Approximately one mile north, The Culinary Institute of America at Greystone (CIA), is home to The Spice Islands Marketplace, featuring 1,700 cookbook titles – many of which are autographed by the author. For additional information on shopping in St. Helena, guests can stop by the Welcome Center located on Main Street.
CALISTOGA
Lincoln Street in downtown Calistoga offers the rustic charm of a 19th century western town, and is home to a diverse collection of boutiques. The Shops at Calistoga Depot– a former railroad station—features a variety of shops with local goods, housed in restored Pullman railroad cars. Continue along Lincoln Avenue for Calistoga Pottery , which has been making pottery in town for over 30 years; discover Studio Kokomo , which has a collection of abstract realism art; Copperfield Books, an outpost for bestsellers and author events; D'Antilio Olive Oil, a producer of organic olive oil; and Stix & Stones, which showcases pieces from local Napa Valley artists. In downtown Calistoga, artist Carlo Marchiori showcases his personal works at Ca'Toga Galleria D'Arte, which features large mural of the northern hemisphere's constellations on the ceiling. Calistoga Country Antiques specializes in 19th century pieces with an emphasis on French country furniture, while Wine Barrel Furniture repurposes oak barrels into hand-crafted furniture.
Photo credit: V Marketplace