Savory or Sweet? Here Come Truffles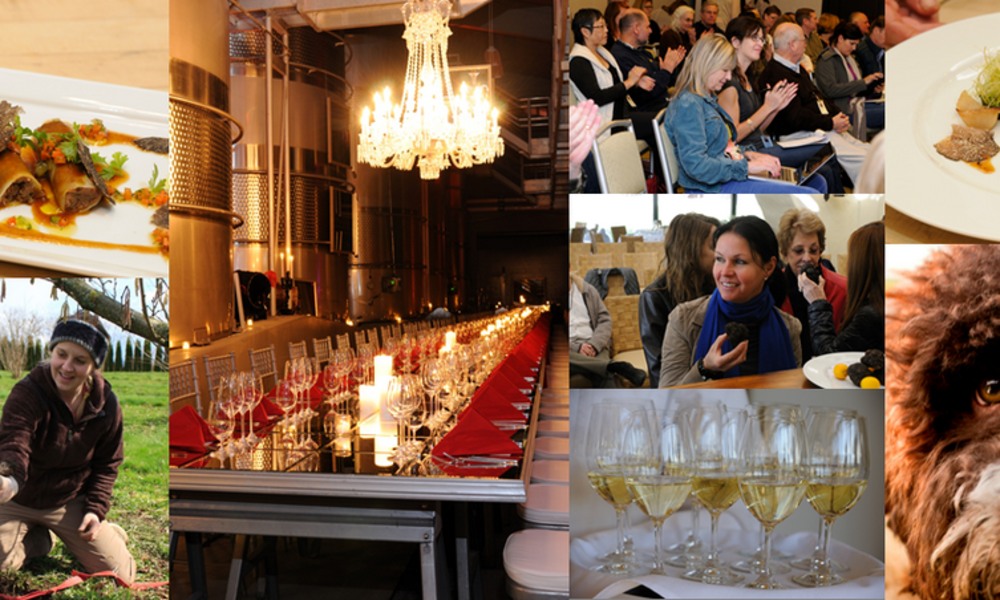 If you're a fan of mycorrhizal fungi, also known as black diamonds or, more commonly, truffles, then you'll want to sniff your way to Napa in the New Year. From January 16 to 19, the fifth- annual Napa Truffle Festival will be held at the Westin Verasa and will offer a whole weekend of programs and activities for the truffle enthusiast.
Leading the scientific track will be American Truffle Company cultivation expert Robert Chang and mycorrhizal expert/scientist Dr. Paul Thomas. Other special guests include master truffle dog trainer Alana McGee, wild mushroom foragers/mycologists David Campbell and Stephanie Jarvis, the team at Robert Sinskey Vineyards' Truffle Orchard and even Rico, the truffle dog.
Joining the festival this year is the Michelin-Star team of chefs led by Ken Frank of La Toque, presenting culinary demonstrations and showcasing their extraordinary skills and talents in a Truffles & Wine Dinner on Saturday evening.
The Festival concludes on Monday with a lively Napa Truffle Festival Marketplace at Oxbow Public Market showcasing local artisan vendors and their specialty food products, plus cooking demos, fresh truffles for sale, and a chance to win a real black truffle. The Marketplace is free to the public to browse and purchase truffle menu items à la carte.
If your truffle tastes veer more to the sweet than the savory, you're still in luck. The Valley is home to an assortment of chocolatiers who specialize in making the chocolate version of the black diamond. Among them are:
Anette's Chocolates – 1321 First Street, Napa (at the Oxbow Public Market); 707-252-4228.
Le Forêt Chocolate – 3261 Browns Valley Road, Napa; 707-255-1787.
Kollar Chocolates – 6525 Washington Street, Yountville; 707-738-6750.
Woodhouse Chocolate – 1367 Main Street, St Helena; 707-963-8413.