Safeway Open Coming to Napa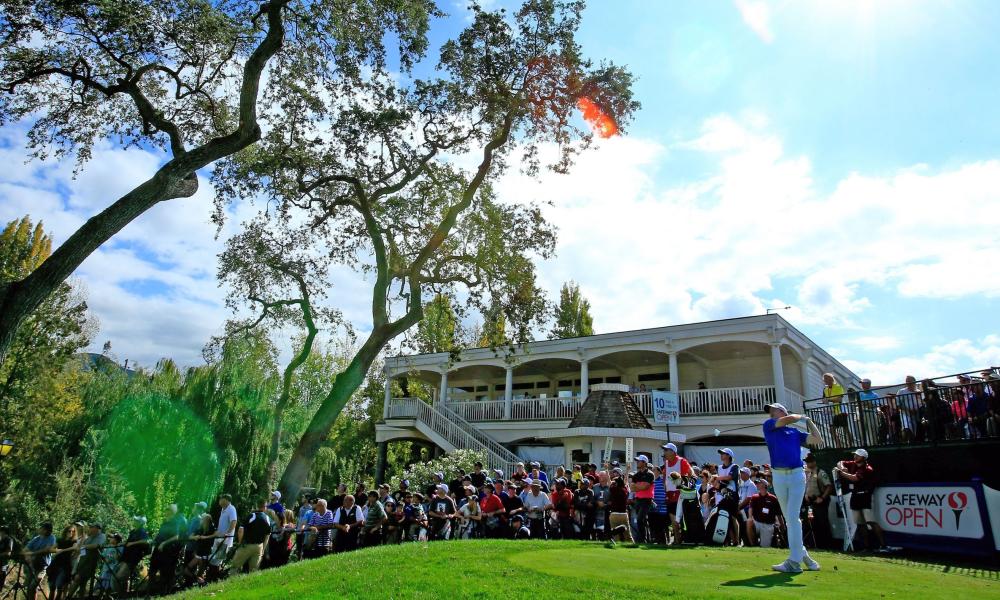 Attention golf fans: If you eagerly await the PGA TOUR at Silverado Resort and Spa every fall, you'll be glad to know that it's coming again this year, but under a new name. Safeway is the new title sponsor – making it the Safeway Open – and the season-opening event will be held October 10 through 16 as part of the FedExCup schedule. (Fun fact: World Golf Hall of Famer Johnny Miller is one of Silverado's owners and the tournament host.)
Oh, and it will offer a $6-million purse, and the winner will be invited to play in the Masters next April, the first major of the year. That's enough to make me want to take up golf.
That's not all. Among the145 best golfers in the world will be superstar and eleven-time PGA Player of the Year Tiger Woods. Fan favorite Phil Mickelson, a 42-time PGA TOUR winner, has also committed to play. Although this is his first PGA TOUR event in Napa, Mickelson and his wife, Amy, are frequent visitors to the valley. Ryder Cup Captain Davis Love III will also be competing.
As you'd expect from any Napa Valley-hosted event, the tournament sponsors will make sure there's plenty of food, wine, and music available, too. Stationed behind the No. 1 green, the 20,000-square-foot, air-conditioned food and wine pavilion will feature big-screen TVs and cuisine by from local celebrity chefs Thomas Keller, Masaharu Morimoto, and Charlie Palmer; the Safeway Culinary Experience; a Starbucks; and 25 local wineries. Food venues by local restaurants like Ca Momi, Compadres, Three Twins Ice Cream, and Kara's Cupcakes will be located around the course, and many members of Napa Valley Vintners have already signed up to participate. Latitude 38, which produces BottleRock, is securing several amazing bands to play after golf on Thursday, Friday, and Saturday nights. (Concert admission is free with a golf tournament ticket.)
The Safeway Open, which has pledged to support the Napa community with some of the tournament proceeds, made its first donation this summer with a $50,000 check to the Cope Family Center. The organization serves thousands of children and families each year with services for child-abuse prevention, parent education, and self-sufficiency services.
For more information on the tournament and to buy tickets, you can visit www.safewayopen.com.