Sure, there are ocean views. There are bay views. There are hotels that offer vistas of redwoods or rolling hills or the Golden Gate Bridge. And here in the wine country, there are plenty of vineyard views. But what else can you see from your Napa Valley hotel room?
The Meritage Resort and Spa offers a unique view within the Napa Valley: a direct shot to the well-loved "Grape Crusher" statue that greets visitors as they enter the valley from the south. This iconic sculpture is instantly identifiable – like Napa's own version of the Eiffel Tower – and is a photo-op must. Especially if it's from your private hotel room.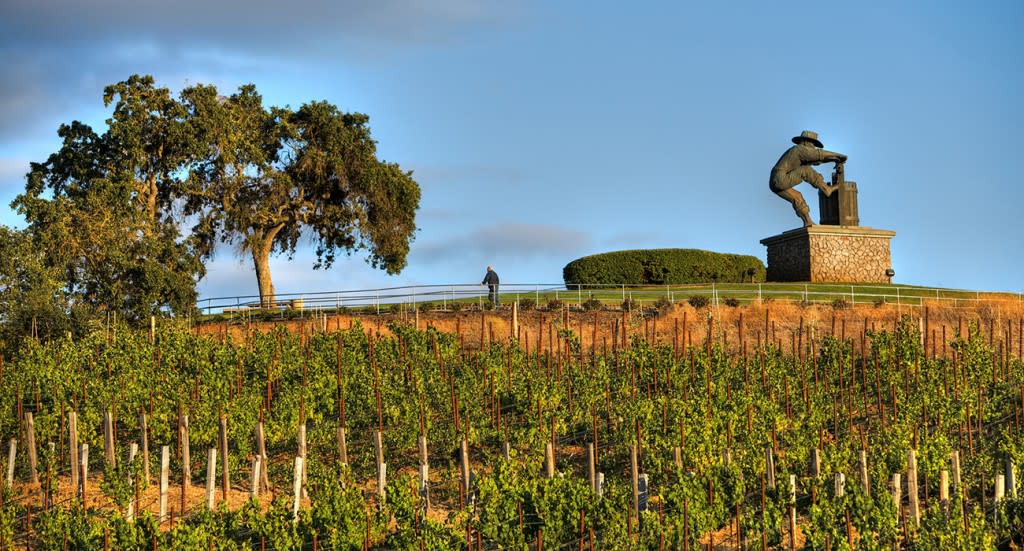 At the River Terrace Inn, rooms are located on the upper floors of hotel and feature balconies with a view of the Oxbow Park Preserve and Napa River. More of an urban vibe.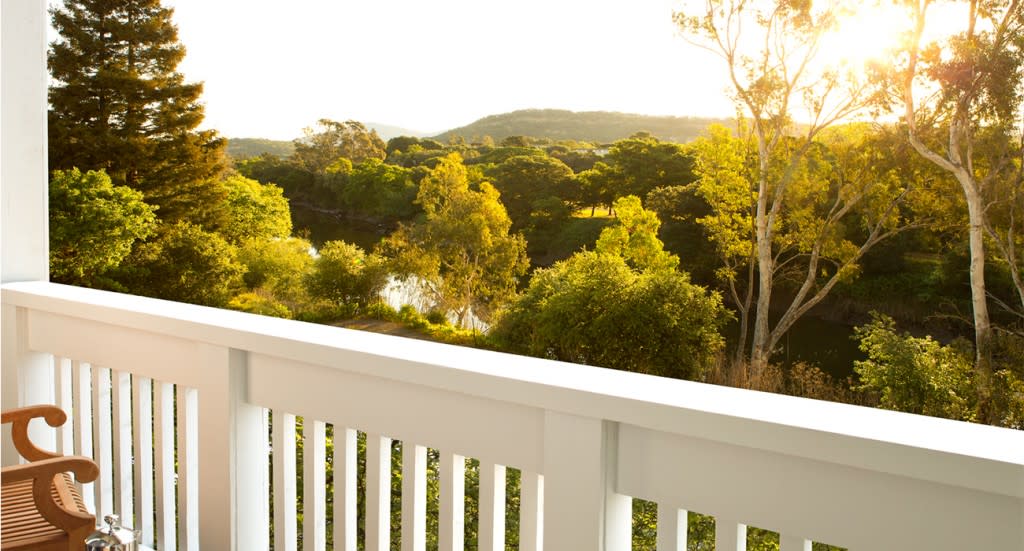 Silverado Resort and Spa is a sprawling property with many different views, but the best ones look onto Atlas Peak and the Vaca Mountain Range as well as the 18th green of the South Golf Course.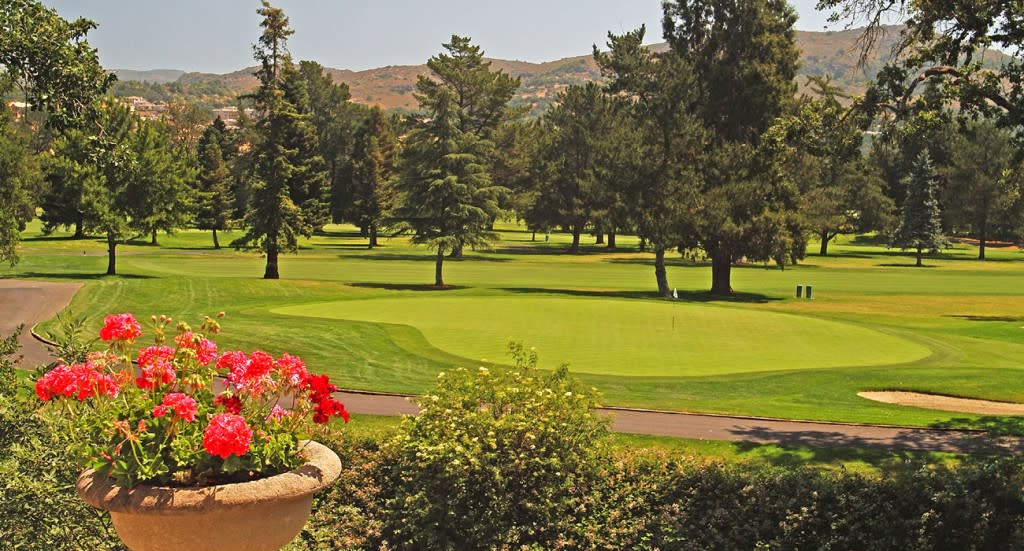 Poetry Inn (also shown in cover photo), built into the mountains between Yountville and Atlas Peak, offers spectacular views of the entire valley floor and the Mayacamas Mountains to the west from every guest room. If you're looking for the best sunset view in the area, this is the place.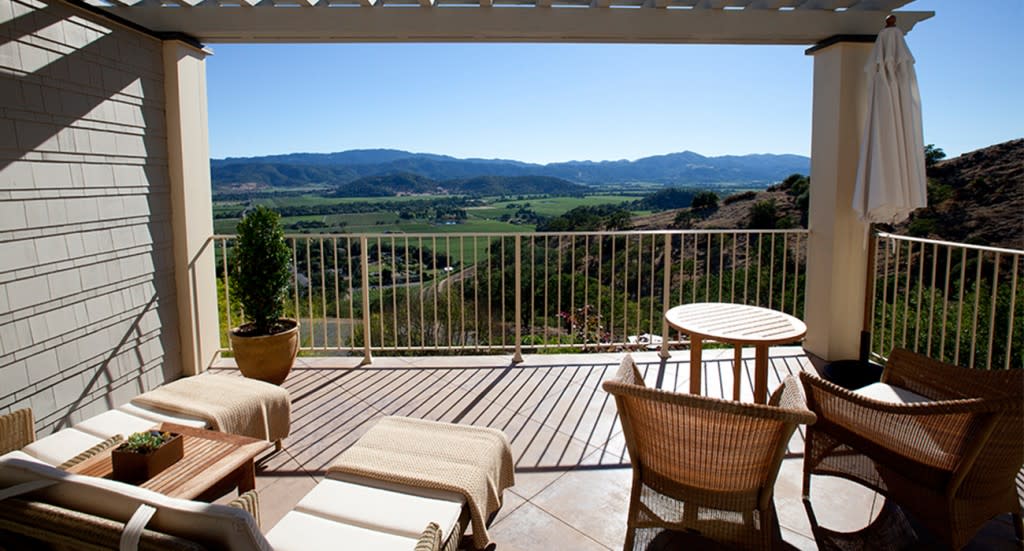 I spent my honeymoon at Auberge du Soleil, nestled on a wooded hillside in Rutherford looking south down the valley floor. I will never forget the sight of clusters of brilliantly colored hot-air balloons slowly rising in the early morning. Catching the balloons is subject to weather, of course, but even without them, the valley view is spectacular.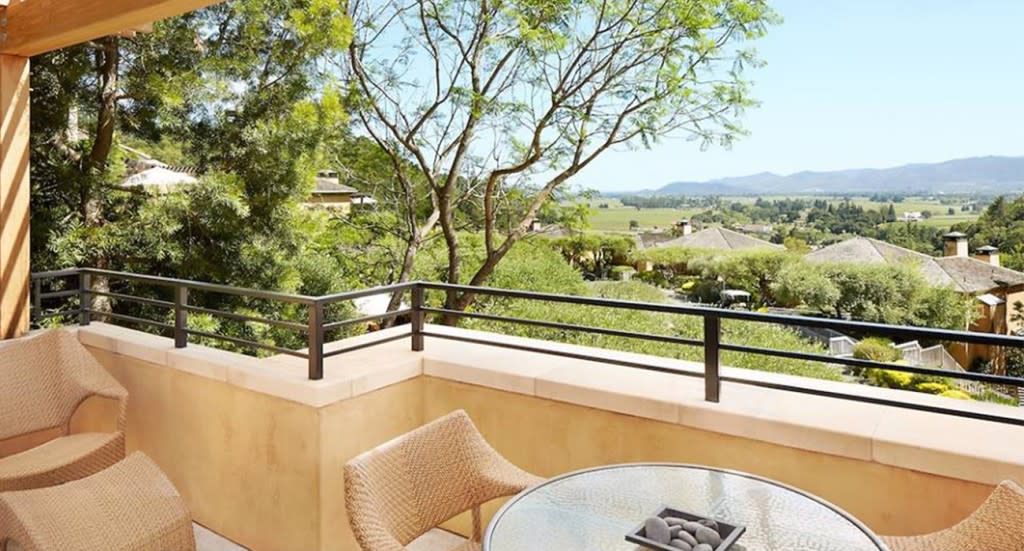 Harvest Inn by Charlie Palmer features rooms that open onto the vineyards of Whitehall Lane – with patios so close, you can almost touch the grape vines.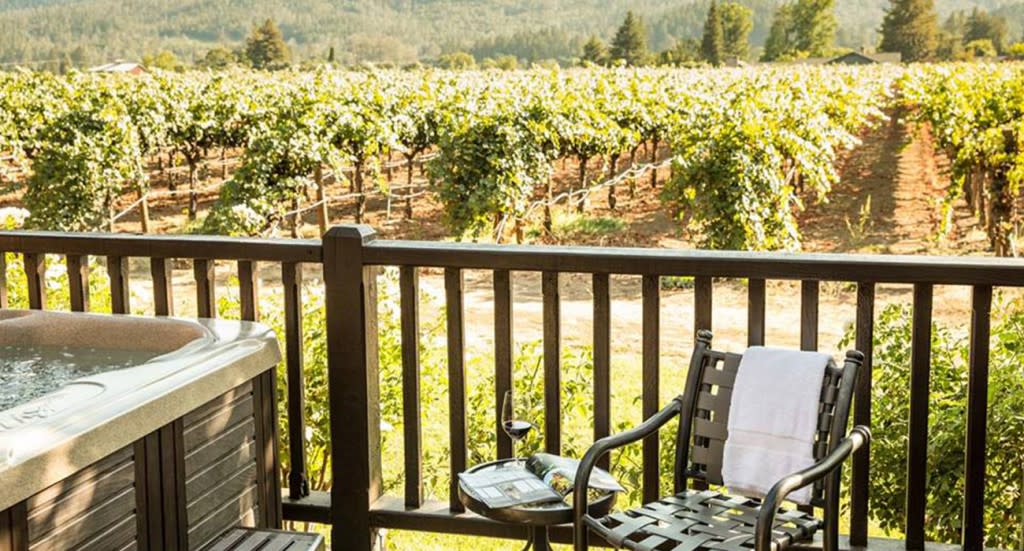 At Indian Springs Resort, the Hill House and some of the other guest rooms give a beautiful view of the Mayacamas Mountains to the west. Some of its newer rooms even offer a "geyser view" – the resort is built over some of Calistoga's legendary hot mineral springs. This is another property that has the potential for seeing hot-air balloons aloft overhead, as Calistoga Balloons operates right next door.