Pawsport Returns to Napa Valley May 12 – 15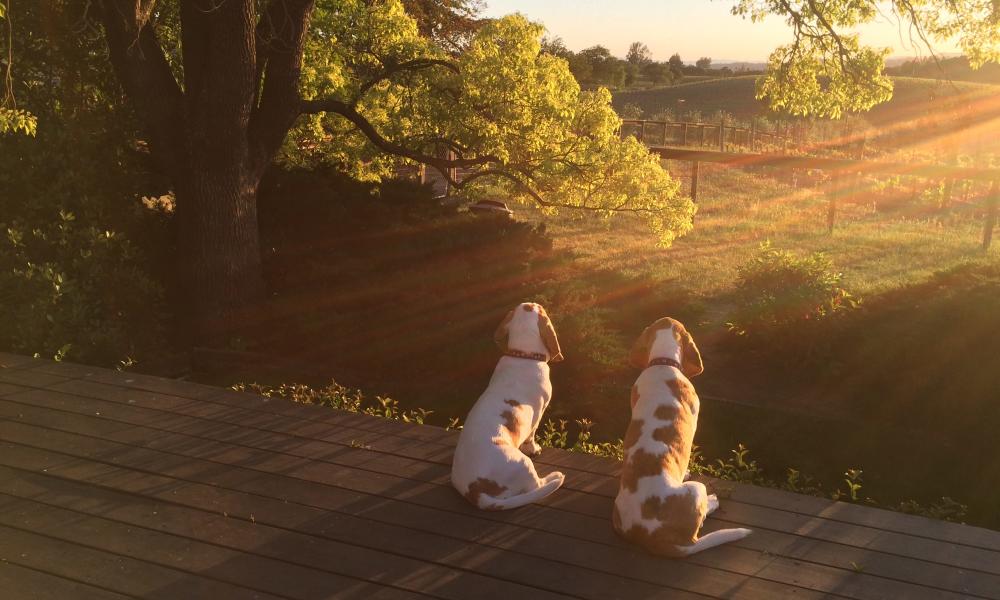 How many times has this happened to you: You plan a wine-country weekend of tastings with your bestie, and the winery refuses to let them in? If your best friend is of the four-legged variety, it could happen. That's why you need to attend Pawsport, the Napa Valley's dog-friendly weekend "for all wine-lovers who love pets and all pet-lovers who love wine" being held May 12 to 15.
From Napa to St. Helena, 17 top-flight wineries are participating in this fun way to enjoy the valley with man's (or woman's) best friend. Each $75 Pawsport admits you to over $500 worth of wine-tasting experiences, including exclusive tastings, raffles, dog treats, discounts on bottle purchases, souvenirs for humans and quadrupeds alike, and more. You can purchase your Pawsport through Cellarpass here. Or you can purchase a Designated Driver Pawsport for just $30, which entitles the ticket-holder to all check-in gifts, give-aways, and discounts on wine purchases where applicable. And 100 percent of all proceeds go to benefit Napa Humane!
Participating wineries are Bouchaine Vineyards, Clos Du Val, Cornerstone Cellars, Cosentino Winery, Flora Springs, Franciscan Estate, HALL, Hill Family Estate, Jessup Cellars, Luna Vineyards, Madonna Estate, Napa General Store, Peju Province, Rutherford Ranch Winery, Trahan Winery & PRIME Cellars, Trefethen Vineyards, and V. Sattui Winery.
So plan to grab your pooch and come to the Napa Valley for a human-canine paw-lapalooza!