Other tastings in the Napa Valley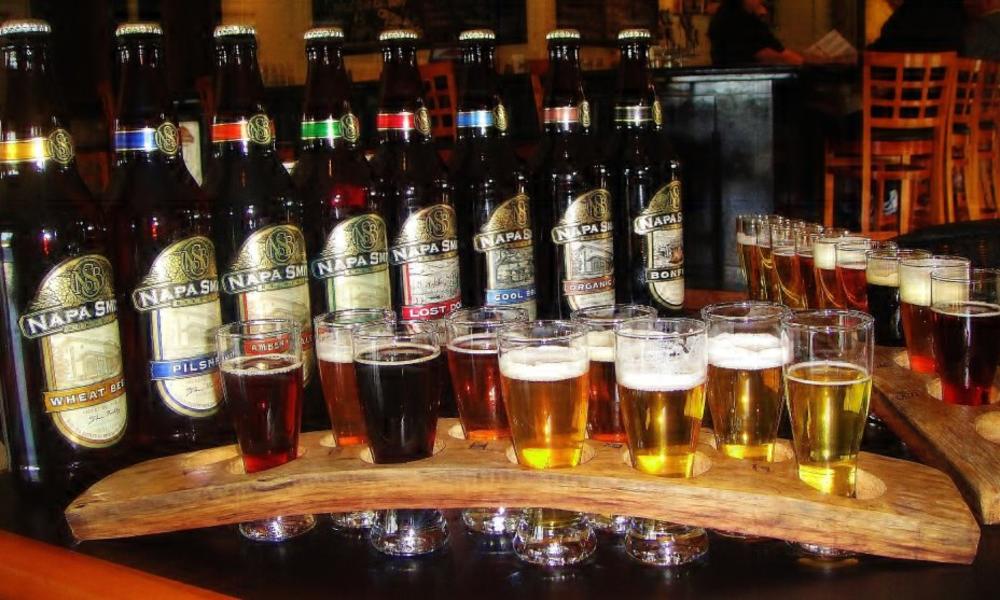 Feeling a little wined out? I know, it may seem impossible but this does occasionally happen during a Napa Valley vacation. So on your day off the wine, we suggest to start your day with some of these activities, followed by some of these other wonderful tasting options:
Round Pond Estate Olive Oil makes more than delicious wine; they also make olive oil, red wine vinegars and artisan syrups. Using ingredients from their own property they press the olives in their very own mill. Come learn about their olive mill and taste through their oils with three different tasting options.
Napa Smith Brewery features tastings of their handcrafted brew in their taproom in south Napa. Enjoy a beer flight of up to 10 Napa Smith beers – or take a tour (offered at 4:00 p.m. daily for $15) which includes a walk-through of the brewery, a pint of beer and a Napa Smith glass to take home. Or just try the full flight of 10 beers for $12.
Napa Valley Distillery is a family owned and operated micro-distillery. Their tasting salon and bar is in the Oxbow Public Market in downtown Napa and features tastings of craft-spirits like their "Old Holly Wood Gin".
Bounty Hunter Wine Bar & Smokin' BBQ in downtown Napa offers spirit flights that include three 1oz. pours of bourbon and rye (also available by the glass). Be sure to pair it with a BBQ sampler plate to try their different smoked meats.
Lucero Olive Oil in downtown Napa features an olive oil tasting led by their olive oil specialists. Learn about the history of the company and taste through their regular and flavored olive oils and vinegars. The tasting ends with a special treat – ice cream with olive oil and vinegar (and it is AMAZING).
The Tasting Bar at the Culinary Institute of America at Greystone is a great place to relax and take a taste of super-premium olive oils, artisan chocolates, charcuteries, cheese and more. Pair your tastings with wines by the glass or enjoy a flight of different wines.
Oxbow Cheese & Wine Merchant at Oxbow Public Market has a variety of local California cheese to make the perfect cheese board.
Create your own tasting flight with chocolates from La Foret in Napa, Woodhouse in St. Helena, Kollar Chocolates in Yountville, and Annette's in downtown Napa.
Photo credit:
Round Pond Estate
Napa Valley Distillery
Oxbow Cheese & Wine Merchant
Napa Smith Brewery