Napa Valley Gift Guide – Beyond the Bottle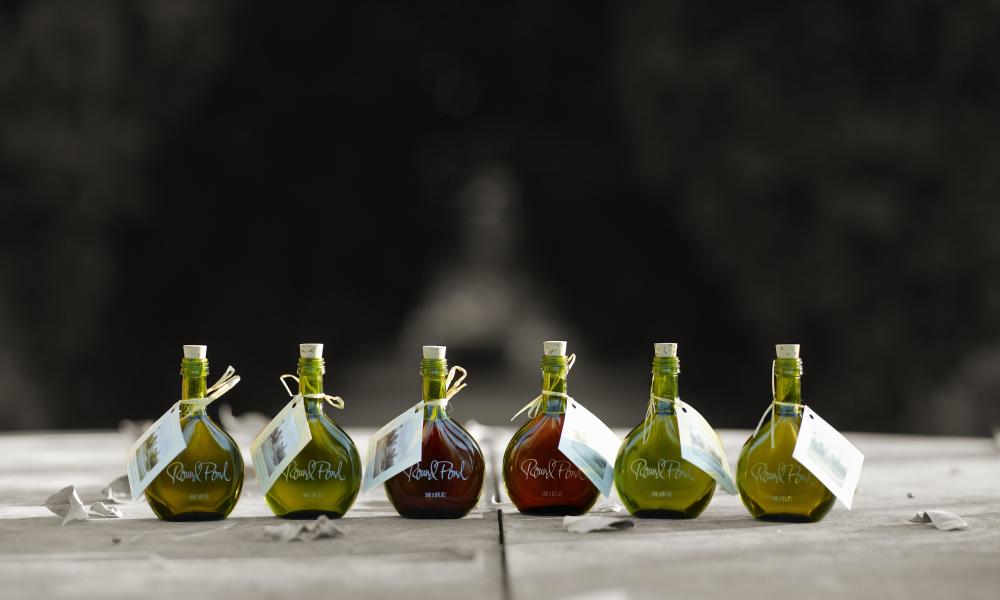 The Napa Valley is beautiful all year round – there's never a time when your friends and family wouldn't love a special something from the wine country. This holiday season, consider giving something that reminds them of the beauty and great taste of this valley – if you don't care to send bottles of your favorite vintages, there are plenty of creative non-wine gift items that will bring the Napa Valley to them. Here are a few ideas that I wouldn't mind finding under the tree or menorah this year. All items are available online and can be shipped.
Appellations Napa Valley Gift Set from Mercantile 12. This website is filled with creative, affordable gifts that are a fresh take on Napa-inspired merchandise. $50.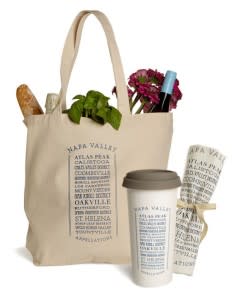 NV Organics grape-seed bath and body products from the Spa at Napa River Inn. The spa manager at this local inn pioneered the process of milling the hard grape seed to express its healing properties into grape seed oil. The NV Organics line includes shampoo, conditioner, lotion, and body wash starting at $14.50.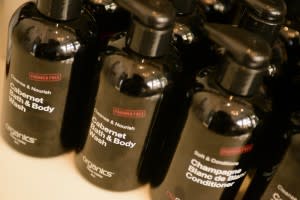 Gift certificate for cooking classes at Silverado Cooking School. Who wouldn't love a chance to come to Napa and polish their culinary skills? Pricing varies from $95-$250.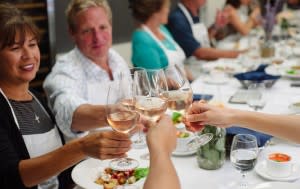 2015 Fresh Oil from Round Pond Estate Olive Mill. Purchase a bottle between now and December 31 (which is "fresh oil season") and Round Pond will donate a bottle of extra virgin oil (up to 50 cases) to the Community Action Napa Valley's culinary program. CANV is designed to give those with no experience an opportunity to learn a new career skill and gain employment as a prep cook or other basic kitchen position. $34 per bottle.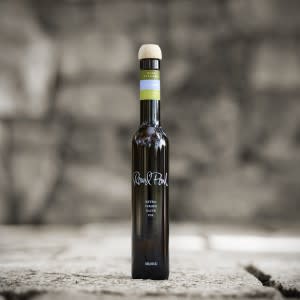 The famed Auberge Torte au Chocolat is the signature creation of Auberge du Soleil's renowned pastry chef Paul Lemieux. Its eleven layers contain crisp hazelnut dacquoise, smooth chocolate crémeux, fresh puréed organic hazelnuts, and intensely rich dark chocolate ganache. $57.50 plus shipping.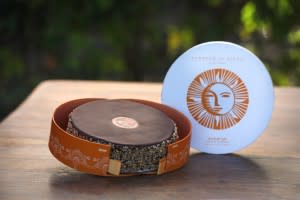 Charlie Palmer's American Fare: Everyday Recipes from My Kitchen to Yours. This cookbook by Harvest Table's award-winning chef and restaurateur, Charlie Palmer, includes more than 100 recipes for easy dinners and personal reflections on food and family from one of America's own top chefs. $40. (From Black Friday through the end of December, all online purchases through the Charlie Palmer store are 10% off.)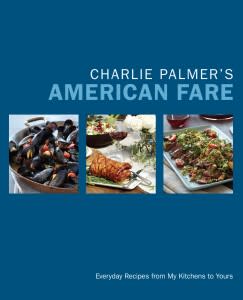 Wine-bottle earrings – a great new way to recycle and show your love of wine! Available at the Spa at Silverado Boutique or at Yount Street Glass. Other designs are available as well. Starting at $20.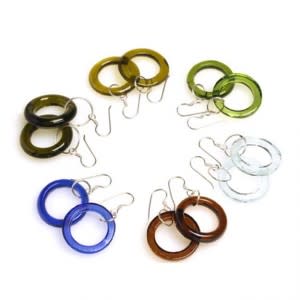 The Art of Seeing, a photography experience by Art & Clarity. The shutterbug in your life can take his or her photography skills to a new level and expand their artistic perspective by spending three hours exploring the Napa Valley landscape with master photographers Janna Waldinger and Lowell Downey. All levels of experience are welcome and a camera is not required. $100 per person special ($150 savings).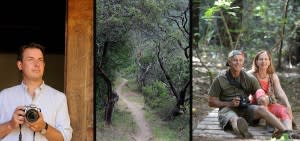 Culinary collection from Rutherford Ranch Winery. Three favorite items from Rutherford Ranch's family estate: olive oil from the property, raisins from the family farm, and local artisanal chocolates from Vintage Sweet Shoppe in downtown Napa. $45.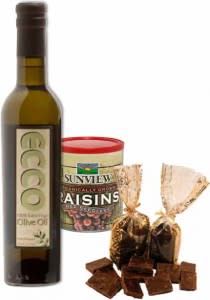 Wine Opener Connoisseur Collection from Peju Province Winery. Perfect for the true oenophile on your list: This ultimate accessory kit for the wine connoisseur includes a Cork Pops Legacy bottle opener for effortlessly removing corks, a refill air cartridge, and a VinOair wine aerator to enhance the tasting experience. $45.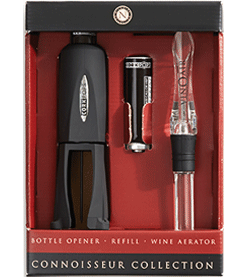 Wall-mounted candle-holder made of grapevines from Wine Barrel Furniture. This unique gift item is crafted from actual old-growth grapevines – what could be more Napa Valley than that? Production time ranges from 1 to 10 weeks, and a 50% deposit is required to start an order. $600.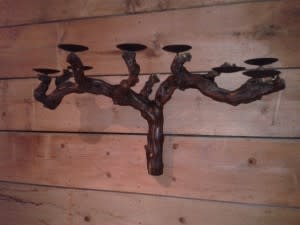 "February Sunset" in Calistoga, fine art photograph by Olof Carmel, at the Carmel Gallery. This 12″ x 18″ image is available as a print on stretched canvas. All prints come with a lifetime guarantee against fading or color shift and are printed with museum quality archival inks and papers. $195.