Napa Valley Film Festival Returns for Its Eighth Season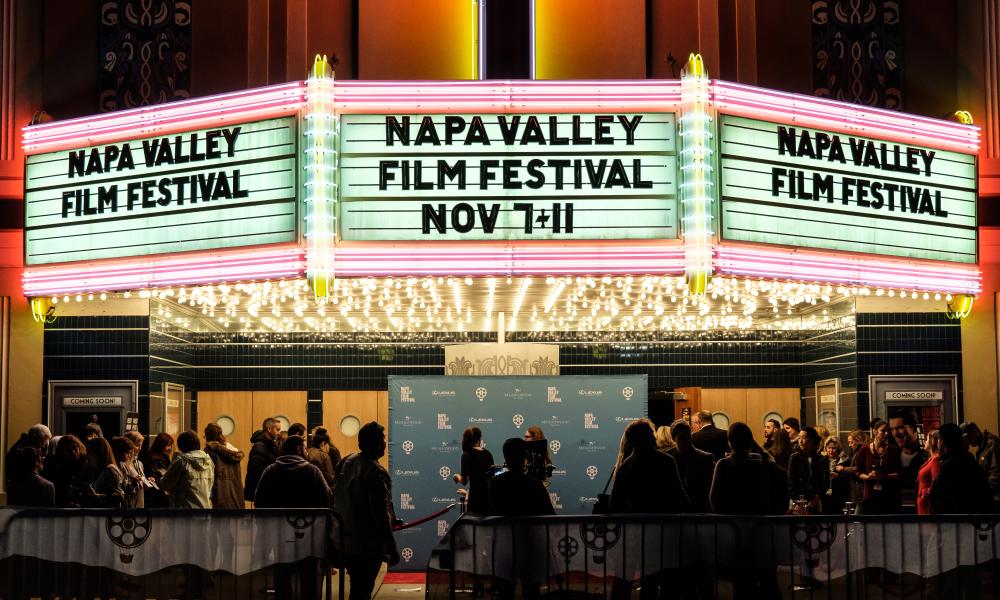 In the world of international film fests, the Napa Valley Film Festival (NVFF) has been making a steady ascendancy. From celebrity sightings and cushy venues to top-of-the-line feature films, documentaries, and shorts, the five-day event is now considered among the country's top film fests.
So mark your calendars: The eighth-annual NVFF is coming to town November 7 to 11 and has just announced its full line-up of films and attending celebrities. The long weekend will feature competitive screenings of about 90 new independent films; sneak previews of prestigious studio films; and public conversations with more than 300 writers, directors, actors, and producers.
On hand to receive awards will be such bold-faced names as Geena Davis and Laurence Fishburne, as well as an ensemble tribute to the Groundlings School, including Saturday Night Live alumni Taran Killam, Laraine Newman, Cheri Oteri, and Julia Sweeney.
As usual, the festival will also showcase the Napa Valley's finest food and wine at a roster of parties, VIP receptions, and a series of filmmaker-chef collaborative demonstrations. Ten screening venues – from Napa to Calistoga – will include the historic Cameo Cinema, Charles Krug Winery, Farmstead at Long Meadow Ranch, JaM Cellars Ballroom at the Margrit Mondavi Theater (Blue Note Napa), Lincoln Theater, Native Sons Hall, and the Uptown Theater. New screening venues will be the Archer Hotel Napa, Las Alcobas Napa Valley, and even a vintage drive-in experience at the Calistoga Fairgrounds. Passholders can now have a nostalgic date night while watching movies from the comfort of their own cars. The state-of-the-art film exhibition technology will include a giant screen and the ability to transmit sound through an FM radio station.
Another addition this year is a special collection of issues-based films under the banner of #ArtInspiringAction. The new initiative identifies filmmakers who have collaborated with partner organizations to create action campaigns that encourage viewers to engage more deeply with the films' issues, empowering them to enact change themselves. NVFF has scheduled more than a dozen such feature-length documentaries and four documentary shorts, and several of the feature-length filmmakers will participate in a panel conversation on activist filmmaking. The festival's program guide indicates #ArtInspiringAction for the films with action campaigns.
Five-day festival passes range from $295 to $2,500, or you can purchase a rush ticket for any movie for only $20 if seats are still available after pass holders have been admitted. Your best bets for guaranteed seats are at the larger venues – the Lincoln Theater in Yountville or the Uptown Theater Napa.
See you there!