Napa Valley Film Festival Coming in November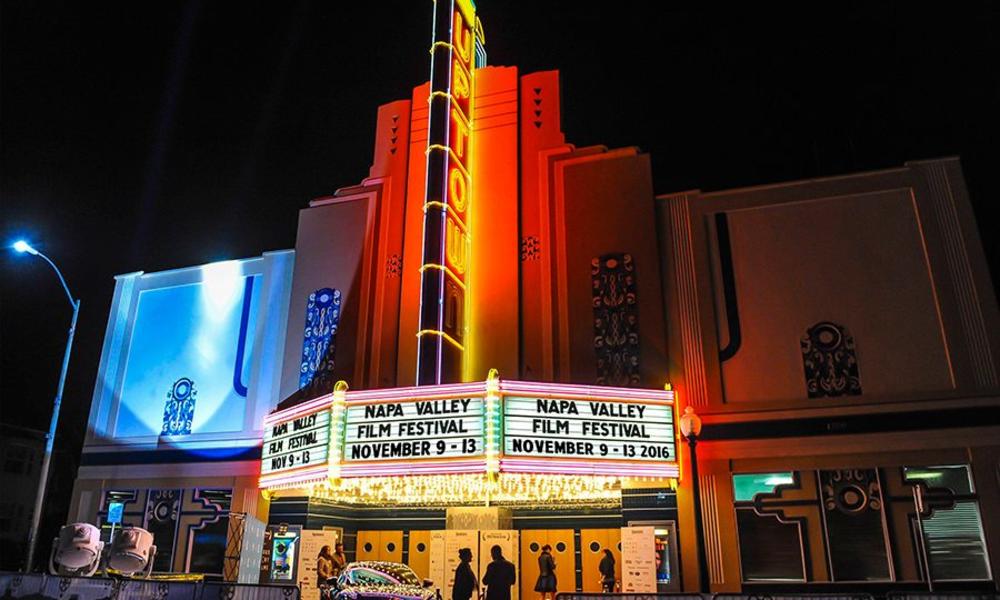 Hard as it is to believe, summer is over. School has started, harvest is in full swing, and before you know it, our favorite week of the year will be here. The sixth-annual Napa Valley Film Festival is scheduled for November 9 through 13. It's a week in which the entire valley puts on its party vibe and everyone's talking about all the amazing films they've been seeing.
As in past years, the Festival will take place in venues within the four villages of Napa, Yountville, St. Helena, and Calistoga. The program will feature 120 films, 300 filmmakers, 150 wineries, and 50 chefs. Each town has its own box office, multiple screening venues, a wine pavilion, "pass-holder perks," and special events taking place throughout each day and night. Walk-in tickets are available for individual screenings, but many sell out, so a pass is the best way to go if you want to avoid the disappointment of being turned away.
This year there will be three celebrity tributes: Zoe Deutch (Vampire Academy, Ringer, Dirty Grandpa, Everybody Wants Some!!), who will be appearing in the upcoming film Why Him? with James Franco and Bryan Cranston. Chloe Grace Moretz (Carrie, The Equalizer, Laggies, Clouds of Sils-Maria), who appeared on TIME Magazine's prestigious Top 10 Performances of the Year list, and The New York Times' Best Performances of 2010 list. And Glen Powell, (The Dark Knight Rises, Expendables 3, Everybody Wants Some!!), who was recently described by The Hollywood Reporter as the "Next Big Thing."
If you act fast (by September 30) you can get a price break: $275 for a Festival Pass (the full five-day experience, including access to screenings, wine pavilions, culinary demonstrations, and industry panels and discussions, regularly $295) or the Pass Plus for $625 (all of the above plus priority access to all screenings, the Festival Gala, celebrity tributes, awards ceremony and wrap party, regularly $645).
We'll be blogging soon about emerging films and special events as details become available in October. Hope to see you there!