Virtual Wine Tastings and Shipping Offers: Napa Valley Comes to You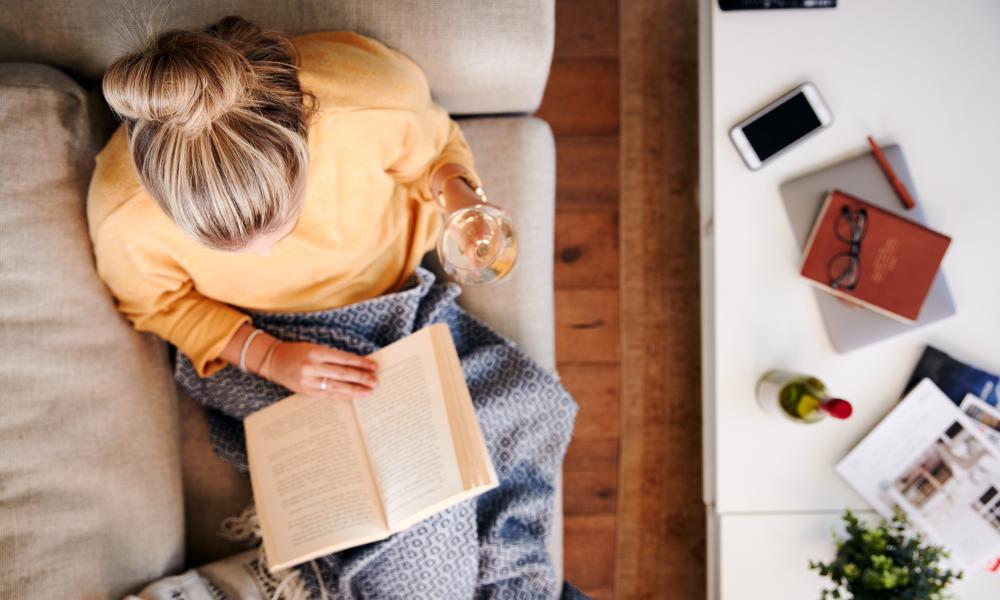 See the details here about wineries offering virtual experiences and special shipping offers. Check back often for updates and new experiences.
Wouldn't it be fantastic if you could have a little taste of Napa Valley at home? Good news: Napa Valley wineries are bringing the tasting to you with virtual experiences to brighten up your WFH (wine from home) time. We'll be compiling them all here, so check back often to see if your favorite wineries are participating. You can also visit our Event Calendar for more virtual tasting events, including cooking classes, concerts, and happy hours. 
Alpha Omega
Join Alpha Omega Virtual Ambassador Barrett Spiegel and Alpha Omega Winemaker Henrik Poulsen every Wednesday at 5 pm PDT on Instagram Live when they pull a special Alpha Omega library wine to taste, analyze and share their opinions. In addition, every Friday at 5 pm, the winemaker and vineyard manager sit down with Barrett for a few sips and a recap of the week's events in the cellar and vineyards.
Baldacci
Baldacci Family Vineyards is bringing the Napa experience to your living room! Throughout April and May, Baldacci will be hosting online tastings, food and wine pairing seminars, and meet and greets with the winemaker. Grab your partner, grab a glass, and enjoy! Check out upcoming experiences here. 
Beringer
Join Beringer every Wednesday at 4 pm this month for a #WineWednesday at home tasting with Chief Winemaker Mark Beringer and Wine Club Ambassador Carlos Valdivia. They will be exploring two wines each week, sharing the winery's impressive 144-year history, and answering all your questions. Follow them on Instagram for details. 
Boisset Collection
Join Jean-Charles Boisset for daily Facebook Live virtual happy hour broadcasts at 6pm PDT as he opens bottles and takes questions from online viewers. In addition, both Jean-Charles and sommelier Marnie Old have recorded digital happy hours that air every Saturday at 6 pm on the Boisset Collection Facebook page. Visit their website for free shipping on online orders of 6 or more bottles of wine.
Brasswood Estate
Join Brasswood Winemaker Angelina Mondavi & GM Marcus Marquez to virtually sip and savor. Angelina and Marcus will go through the geography of Brasswood's various vineyards, winemaking styles, and food pairings. Order the wines online ahead of time, or just join in for fun! 
Cliff Lede
Gather your colleagues, family and friends in the comfort of your own homes and let Cliff Lede join you live by video conference to host a virtual tasting with one of their experienced Wine Specialists! Private Virtual Tasting is complimentary with the purchase of a wine kit. 
Crocker & Starr
Wine brings us all together, even from afar. Taste along with a member of the team as they share Crocker & Starr history, winemaking knowledge, and stories. Simply choose your wine selection, schedule your private appointment, and they will send you an invitation for your personal virtual tasting. Book/Purchase here.
Falcor Wines
Falcor is bringing the tasting room to your living room! Join owners Laurie Rich and Jim Peterson with special guests & live music every Wednesday at 3 pm PDT. Follow their Instagram @FalcorWinery for updates on special guests and the wines they'll be tasting. Purchase wines to taste along at FalcorWines.com.
Far Niente / Nickel & Nickel
The Far Niente Family of Wineries is now offering custom online virtual tastings. During this complimentary experience, one of the talented wine educators from Far Niente will walk you through a personally curated selection of wines, and allow you to discover the unique aromatic and taste profile of the wines while socializing from a safe distance. This private live video tasting experience is the perfect opportunity to ask your most pressing wine-related questions and learn more about our wines and wineries. To book your in-home experience, contact Kelly at 707-302-3627 or kdenny@nickelandnickel.com with a few preferred dates and times. To follow along with the tasting, you can use wines from your cellar or visit Far Niente online and order wines to enjoy at home.
Frog's Leap
Taste along with John and Rory Williams as they share stories, methods and intention behind each release (expect them to wax poetic, throw elbows and bring along a surprise or two). Explore the Interactive Tasting Experiences wines, and order by Wednesdays 10 am PDT via 2-day service to receive for Saturday tasting experiences.
Goosecross Cellars
During the shelter in place shut down, Goosecross Cellars in Yountville is offering virtual tastings every other Friday.  Led by Jason Velderrain, Tasting Room Manager, Wine Club Coordinator and Goosecross ambassador-at-large, each tasting will feature selections from the Goosecross portfolio of exceptional Napa Valley wines paired to delicious foods and other indulgences. Anyone can participate (no purchase required), but the winery is offering companion wine packages and shipping at reduced rates for each tasting.  
Hess Collection
Join the Hess team on Facebook Live each week for an opportunity to get answers to all your home cooking and wine & food pairing questions with Chef Chad Hendrickson and Chief Winemaker Dave Guffy.
Krupp Brothers
Join Krupp Brothers for Toast with the Doctor virtual wine tastings on Facebook and Instagram with Proprietor Dr. Jan Krupp and Assistant Winemaker Desiree O'Donovan. Come with questions, comments and be ready to answer trivia! To join us for our live online tastings, select a virtual tasting package or grab a bottle from the cellar. 
Laces & Limos
There could not be a more suiting time to mix up your routine and discover something new about what's in your glass. Laces and Limos has partnered with Napa Valley wineries to bring you this at-home "blind tasting extravaganza" delivered straight from Napa Valley right to your door. Each Blind Tasting 101 kit includes a how-to tasting guide, glossary of wine terms, tasting grid for notes, wine opener and a sealed envelope (NO peeking) with all the answers plus we'll throw in complimentary recipes to create your own DIY food pairings, yum! 
Outland Wines
Join winemakers Matthew Rorick and Danielle Shehab of Forlorn Hope, Ryan Pass and Tom Farella of Farella Vineyard, and Sam Sheehan of Poe as they taste through three different wines every Friday for a social distancing-approved wine tasting on Zoom. Each week the winemakers will discuss their pick and answer any questions during a hands-off/hands-on virtual tasting. Don't miss this opportunity to stay on your couch in your finest loungewear as we pop some bottles to help flatten the curve!
Pine Ridge
Enjoy the Pine Ridge Experience from the comfort of home with a virtual tasting appointment. We'll help you choose up to three Pine Ridge Vineyards wines and our hospitality team will virtually join you online to guide you through your bespoke tasting. Contact Carolyn at Concierge@PineRidgeWine.com or 707-257-4734 for tasting selections, customized experience recommendations, or to answer any questions.
Schweiger Vineyards
Andy Schweiger, winemaker at Schweiger Winery, and his father Fred will host an interactive wine tasting webcast on Mondays, Wednesdays and Fridays at 3 pm PDT (streamed on Facebook Live and available later on YouTube). Each live tasting focuses on a specific bottle of wine or nugget of wine education, while music collaborations add to the fun. Brian Culbertson will pop by on April 17; and local a cappella band Straight No Chaser on April 20, 22 and 24. Wines start at $35 each and can be purchased here.
Shadybrook Estate 
Shadybrook Estate is taking this time to bring our hospitality straight to your home! With options for virtual tastings ranging from custom tastings with Zoom to curated flights and tasting videos, they're bringing a taste of Napa Valley's Best Boutique Winery 2020 to you. And for a limited time, all 6+ bottle orders receive complimentary shipping.
St. Supery
St. Supery offers extensive virtual tasting programming through the end of the year with three unique 6-week series. Thursday afternoons at 3:00 PT and 5:30 PT, St. Supéry Estate Chef Tod Kawachi will demonstrate preparation for a dish paired with St. Supéry wine, sharing culinary tips and wine suggestions along the way in a dynamic 40-minute format. The current series with iGourmet specialty foods runs through July 30. More information and future programs are available here. 
Vineyard 29
The Vineyard 29 Virtual Experience offers locals and other consumers over a 20% discount on a flight of four wines that are shipped to customers. The Virtual Tasting Kit including tasting notes, a link to a video winery tour, and the option to have a Zoom tasting with any of the estate sommeliers or even the winemaker. 
Wine Foundry
The Wine Foundry is hosting virtual wine tastings on the first and third Wednesday of each month at 6pm, led by wine educator, Stuart Ake.  Stuart has a depth of winemaking knowledge, which he presents in an illuminating, understandable, and always entertaining manner.  He's appeared on The Today Show, and his pretension-free wine experiences & materials have received critical praise in The Wine Spectator, Food & Wine, Forbes, Men's Journal, Time and Chicago Tribune.  While no purchase is necessary, participants are offered special shipping deals on the Foundry and Anarchist wines that will be featured during the series.
Local to Napa Valley? Many wineries are offering discounts and free curbside pickup. Check with your favorites, stock up, and SIP. Also, don't miss these unique opportunities for wine-on-the-go: 
Ashes & Diamonds Drive-Thru: Customers who purchase 3 bottles or more will be able to safely pick up wine orders at Ashes & Diamonds' new drive-thru kiosk, Monday - Friday between 11 am - 5 pm. Additionally, local customers can opt to have an A&D team member deliver online orders directly to their doorstep (delivery available in nine Bay Area counties!). All purchases of 3 bottles or more will receive a complimentary selection of A&D Snacks, including their famous focaccia bread, spreads, caviar and more. Visit them on Instagram for more info. 
Compline Blind Tasting: Pick up a blind-tasting flight at Compline and take the experience home. Once you've tasted through the wines and written down your guesses, hop onto Instagram and catch the Instagram Live feed. They'll blindly taste through the wines as well, and the wines won't be revealed until the end of the video. If you want to know what each wine is, you have to tune in. The blind wines will come in a set of glass vials. You can buy the blinds for $24 at complinewine.com. They will be ready for pickup at 5:30 pm every Sunday.
PRESS Wine-Thru: With one of the largest Napa Valley wine collections in the world, PRESS is launching the PRESS Wine-Thru as the companion to the popular PRESS Drive-Thru to feature new release wines from Napa Valley wineries. They will feature a different winery each week, and wine tastes via a smaller format bottle to take home will be available for a $5 donation going towards the Employee Fund (limit 1 per person). Visit PRESS on Instagram for the current wine release schedule. 
 
Winery Special Shipping Offers:
Amici Cellars - $1 shipping on all orders using code DOLLARSHIP & no offer code needed for 15% off orders of six or more bottles
Baldacci Vineyards - $1 shipping on all orders
Benessere - $1 shipping on six or more bottles
Bouchaine - $1 shipping on six or more bottles
Brian Arden Winery - $1 shipping on six or more bottles
Cade - $1 shipping on six or more bottles
Calmere Estate Winery - Free shipping on six or more bottles
Castello di Amorosa - Free shipping on all orders (use promo code LOVE2020)
Chateau Montelena Winery - $1 shipping on all orders
Chimney Rock Winery - Free shipping on three or more bottles of red
Crosby Roamann - $1 shipping on all orders
Domaine Carneros - $5 shipping on six or more bottles
Domaine Chandon - Free shipping on six or more bottles
Etude - $1 shipping on cases + up to 50% off
Fairwinds Estate - 15% off plus $1 shipping on 3 or more bottles
Groth - Free shipping on six or more bottles
Hall Wines: 10% off your order and $1 shipping on 3 bottles or more
Huge Bear Wines - Free shipping on all orders
Inglenook - $5 shipping on six or more bottles
JCB - Free shipping on six or more bottles
Kelleher - Free ground shipping on three or more bottles
Kenefick Ranch - $1 shipping on three or more bottles through May 10 
Laird - Free delivery to Marin, Napa, Solano, or Sonoma County
Louis M. Martini Winery - Free ground shipping on 3 or more bottles
Materra - $1 shipping on six or more bottles
Migration - $5 shipping on all orders with code WFH5
Odette - $1 shipping on six or more bottles
Peju - Free shipping on six or more bottles
PlumpJack - $1 shipping on six or more bottles
Raymond Vineyards - Free shipping on six or more bottles
Round Pond Estate - $20 expedited shipping on all orders of 3 bottles or more
Rutherford Ranch - $1 shipping on six or more bottles
Shadybrook - Free shipping on six or more bottles
St.Supery - Ground shipping included on the Injoy Home Kit and/or 12 or more bottles
T-Vine Winery - $1 shipping on three or more bottles
Tank Garage Winery - $1 shipping on three or more bottles
The Hess Collection - 49 cent shipping on six or more bottles + 30% off the Allomi Cabernet Sauvignon
Trefethen - $1 shipping on all orders
V. Sattui - $1 shipping on 6 or more bottles
ZD Wines - Free shipping on three or more bottles
More Ways to Explore Napa Valley