Napa Truffle Festival Returns in January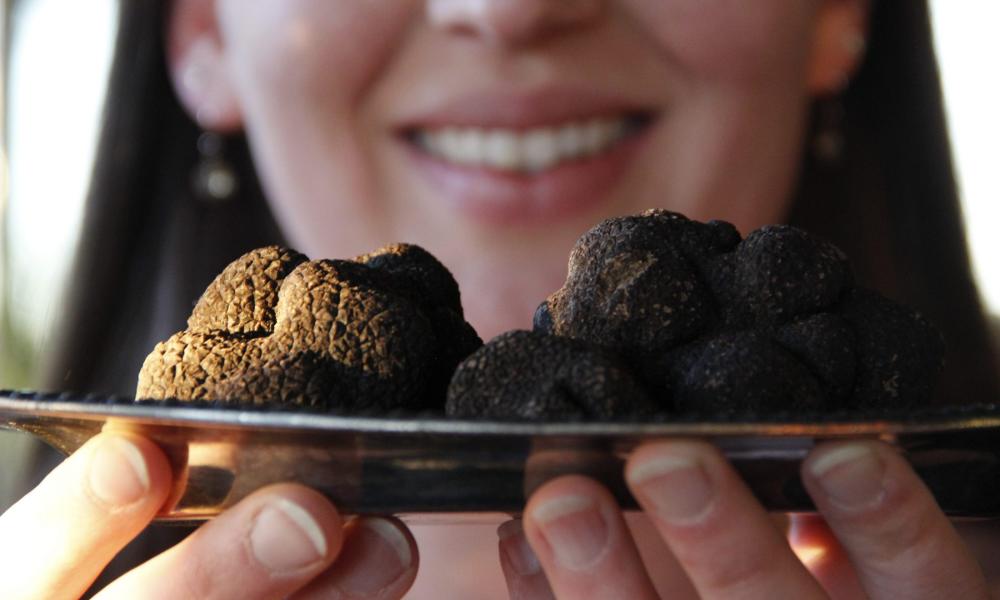 If damp winter weather makes you want to sniff out something to do that's different  in the Napa Valley, or if you're a fan of fancy funghi, then be sure to check out the seventh-annual Napa Truffle Festival being held January 13 to 16 at various locations in the valley. The rare and delicious black truffle will be discussed, examined, probed, prepared, demonstrated, and best of all, served all day long and paired with great wines.
Four days will be filled with truffle-focused activities, all of which sell out. To give you an idea of how versatile this magnificent tuber melanosporum is, here are a just a few:
The Scientific Grower Truffle Cultivation Seminar for the serious (or wannabe) grower with talks by truffle experts Dr. Paul Thomas and Robert Chang of the American Truffle Company, including a session on dog training by CPDT-KA dog trainer Alana McGee, plus a truffle orchard tour at Robert Sinskey Vineyards' truffle orchard.
The "Dig Truffles? Experience with interactive presentations by Chef Ken Frank of La Toque and others, including a lunch at Nickel & Nickel with a truffle-focused menu by master chef Matthias Merges of Matthias Restaurant Group in Chicago.
A Wild Mushroom Foray led by professional mycologists who will teach you the basics about mushrooms, including the process of identification and proper handling and cooking options, then sample scrambled eggs with freshly shaved truffles.
The Napa Truffle Festival Marketplace at Oxbow Public Market is free and open to the public. You can sample the extraordinary flavors of the mythic black truffle prepared in a variety of ways by the merchants at Oxbow Public Market — such as wild mushroom goat cheese truffle enchiladas, truffled grilled oysters, pizza al tartufo, truffled french fries, peanut praline truffles (the chocolate kind), and cookies and cream cupcakes with little pink pigs (pigs hunt truffles – get it?). You can also taste wines, watch cooking demos, meet truffle dogs, and shop for specialty foods.
Several lavish package options are available, including accommodations for the full weekend, on the Napa Truffle Festival's website.
Goodness. I'm salivating just writing about it. Perhaps I'll see you there!