Downtown Napa Is Alive and Well After Dark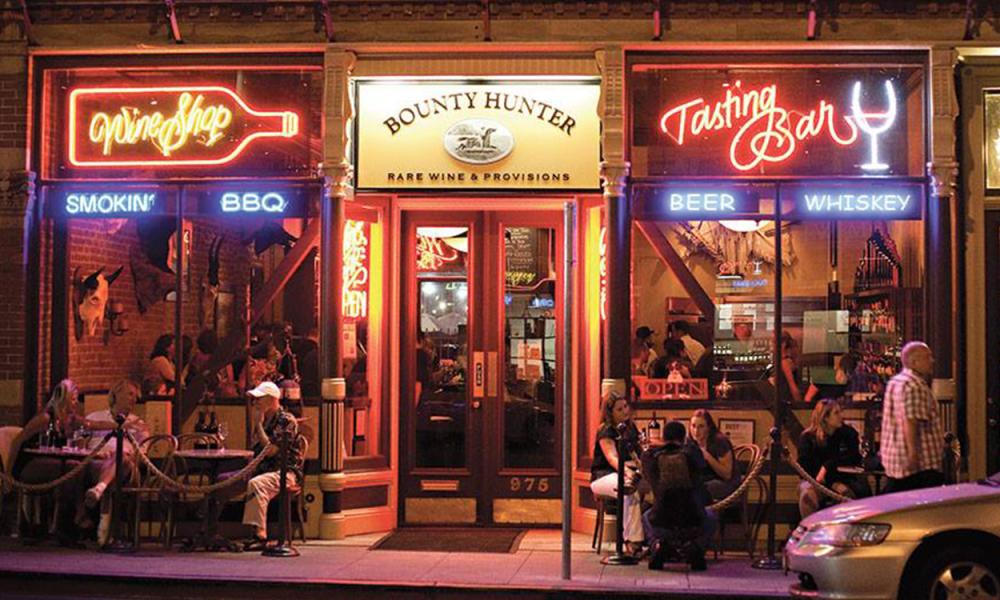 Don't be fooled by the rural charm of Napa. In recent years, the city of Napa has upped its nocturnal profile with a number of clubs and cool spots to continue your evening fun after 10 pm. Try a few of these nightlife hotspots:
Napkins Bar + Grill – 1001 Second Street, Suite 112; 707- 927-5333. Features a great late-night all-American menu and "Napkin Nights" every Thursday with live acoustic entertainment from 6-9 p.m. and every Friday and Saturday with a live DJ and dancing from 10 p.m. to 1:30 a.m.
Mercantile Social (at Andaz) – 1450 First Street; 707- 687-1234. Check out their Craft Cocktail bar and their outdoor terrace (open seasonally until 11 p.m.)  Features delicious snacks and is open until 1 am on weekends.
Bounty Hunter – 975 First Street; 707- 226- 3976. What's better than an amazing wine bar + amazing BBQ? Open until midnight on weekends.
1313 Main – 1313 Main St; 707-258-1313. Terrific food and tons of wines. Open until midnight on weekends.
Silo's (at the Napa River Inn) – 530 Main St. (in the Hatt Bldg.); 707- 251-5833. This intimate club offers live jazz, rock, and blues daily, plus cocktails and locally sourced wines. Open until midnight on weekends.
Cadet Wine and Beer Bar – 930 Franklin Street; 707- 224-4400. Does special events like growers' Champagne tastings, guest bartenders, and industry food/drink specials. Open until midnight on weekdays and 1:30 am on weekends.
Uva Trattoria Italiana – 1040 Clinton Street; 707-255-6646. Regional Italian cuisine, with live jazz, blues, pop, rock and funk – and room to dance! Open until 11:30 pm on weekends.
Downtown Joe's – 902 Main Street; 707- 258-2337. A fantastic regional micro-brewery with a superb American grill, live music Thursday, Friday, and Saturday, and karaoke on Tuesdays. Open until 2 am all week long.
John Anthony Lounge – 1440 First Street; 707- 265-7711. One of the most elegant venues in which to taste local wines. Open until midnight Thursday through Saturday.
See where to get delicious late-night bites here.