Insider Insights: Five Wonderful Wine and Beer Bars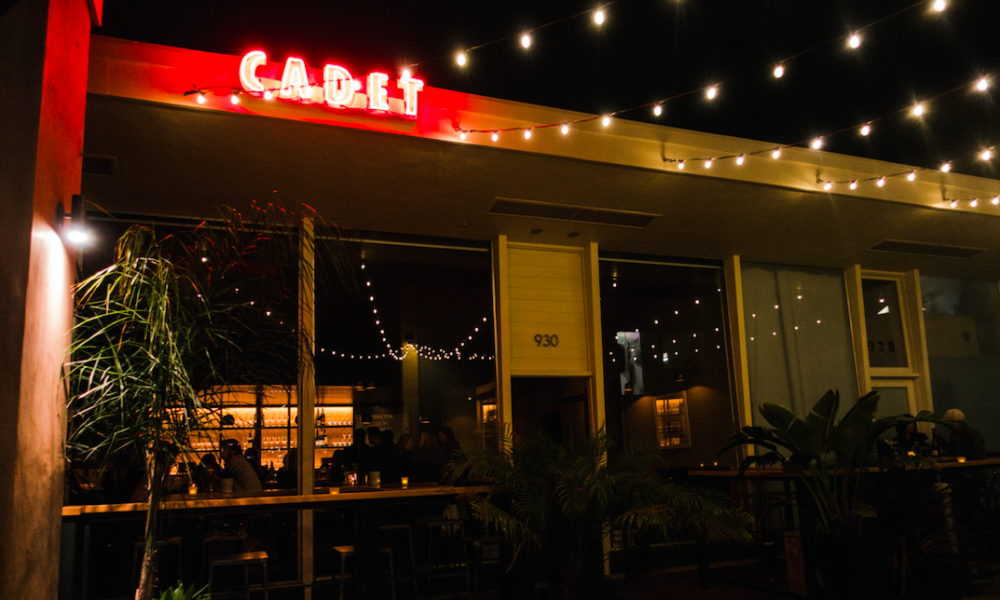 Taylor Kindred is the manager of CADET, the hip new Napa wine bar and brew pub that offers an ever-changing menu of wines, beers, and Champagnes. The venue – founded by Colleen Fleming and Aubrey Bailey – hosts regular events during which local vintners, brewers, and chefs take over the bar and make something special happen.
Taylor comes from a background in food and wine, working front-of-the-house in restaurants and doing tastings and tours at Darioush Winery. Her favorite aspect of working at CADET is "when a guest lets me geek out and choose a bottle of wine or beer for them, and they end up loving it. That's what hospitality is all about – making people happy! And to be surrounded by others who are all passionate about this industry is so inspiring." Here are a few of her favorite local wine bars and brew pubs.
La Taberna. Big flavors, small plates. "I love that La Taberna brings big flavors, and beautiful food in small plates. They make creative and refreshing cocktails using port and sherry (my favorite is the Porto Tonico). What I love most about them is that they offer porrons – the traditional Spanish glass wine pitcher – which either make you feel like a rock star, or can take you out of your comfort zone!"
Tannery Bend Beerworks. A place for everyone. "Tannery Bend is a great family-operated brewery that crafts refreshing beers and has tasty comfort food like grilled cheese and popcorn. The atmosphere is always high-energy – there's usually a sporting event being broadcast, or people playing corn hole and board games. It's a place where family, friends, and even dogs can hang out."
Oxbow Cheese & Wine Merchant. Always something new. "My Sunday fun days often include the Cheese & Wine Merchant at the Oxbow Public Market. Their wines and beers are always changing, so there's usually something new to try. My favorite thing to do is to grab a cold beer and a cheese plate – or nachos from C Casa nearby – and sit outside on the deck overlooking the river. The staff here is always friendly and very knowledgeable."
Bounty Hunter. A killer happy hour. "Bounty Hunter is always buzzing with energy, and the staff is so knowledgeable. They offer an extensive wine list, and also have a nice little retail shop. There's a killer happy hour, which includes 2-for-1 draft beer and their own label of wines by the glass."
CADET Wine & Beer Bar. A taste for every palate. "At CADET, our wine and beer list is constantly evolving, but there's always something for every palate. It's a place where locals and visitors alike can hang out and have a glass, a snack, and listen to some awesome music on vinyl. Our crew is always eager to help our guests to try something new, and have a good time!"