From Hoops to Scoops: Napa Valley's Best Playgrounds (and Nearest Ice Cream Shops)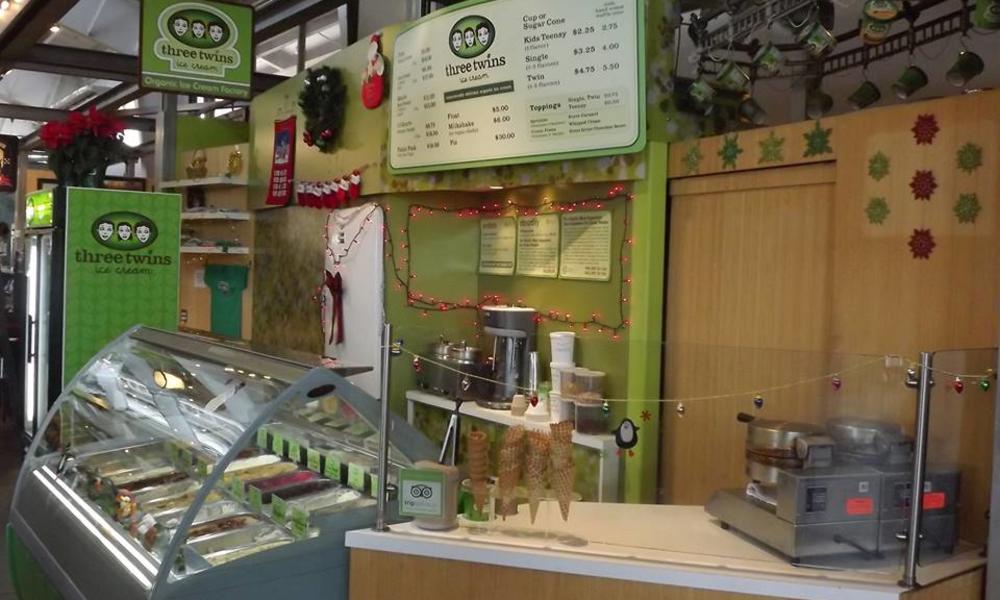 If you're weary of trying to keep your kids entertained between wine tastings and art galleries, here's an easy win: Playgrounds. And ice cream. I've yet to meet a child who objects to either one of those. The Napa Valley has several terrific parks with play equipment and, as you can imagine, it's no stranger to sweets. Here are the most popular, from Napa to Calistoga:
In Napa –
Fuller Park (at the corner of Jefferson and Oak Streets) is a full city block of grass and trees surrounding a new, state-of-the-art play structure. Lots of benches for the tired adults. Once the kids are played out, head to Three Twins Ice Cream at the Oxbow Public Market. Sure, it's organic and artisanal, but your children will never notice.
Playground Fantastico is across Highway 29 (at Old Sonoma Road and Freeway Drive, next to Harvest Middle School). It's smaller and less verdant, but full of fun playhouse structures. The nearest options for ice cream are across town: Frati Gelato, (670 Main Street, on the Napa waterfront) serves amazing gelato – made on-site daily – as well as panini, deli sandwiches, and espresso. And Mariposa Ice Creamery (3095 Jefferson Street) serves Michoacan-style ice cream.
In Yountville –
Yountville Park (Washington and Madison Streets) is a great pit-stop mid-valley. Its small but pleasant playground is surrounded by lots of grass and trees, and it has tons of picnic tables and even a few barbecue grills. Perhaps the best news of all: Really clean bathrooms! I spent many hours here when my kids were smaller, and they always loved coming here. Just up the street, in the V Marketplace, Kollar Chocolates (6525 Washington Street) sells gelato, in addition to its ultra-pricey, jewel-like chocolates. Enter at your peril.
There's also word that the French Laundry's Thomas Keller has just received approval to open an ice cream shop in the nearby Edward James Courtyard, so stay tuned for that.
In St. Helena –
St. Helena has two main playgrounds. The old wooden structure at the elementary school (Adams and Kearney Streets) was once a wonderful spot, hand-built by a broad segment of the community – from bold-faced winery owners to vineyard workers' families. But age has taken its toll, and it's recently been slated to come down – too many liability issues, from splinters to rusted bolts. Go instead to the newly renovated playground at Crane Park (Crane and Grayson Avenues), which has been upgraded in the last few years with superb play structures and even a special toddler area. There's a large picnic area with barbecues, restrooms, and even volleyball, tennis, and bocce ball courts. Then drive to the Big Dipper, (1336 Oak Avenue) – an authentically old-fashioned soda fountain. Be forewarned: there is also a large candy section that draws children like flies to honey.
In Calistoga –
Pioneer Park (1308 Cedar Street, one block north of Lincoln Avenue) is another great place to escape the tourist treadmill. It's a smaller playground, but well shaded with trees and plenty of places to sit. Get your ice cream fix at Scoops & Swirls (1473-A Lincoln Ave.), a tiny place with a small selection of both traditional and soft-serve varieties. The Calistoga Creamery and Bakery (1353 Lincoln Ave.) would definitely be my second choice – not a huge selection here.
Now, go have fun! It's a jungle (gym) out there.