Hometown Festivals Show Valley Life at Its Best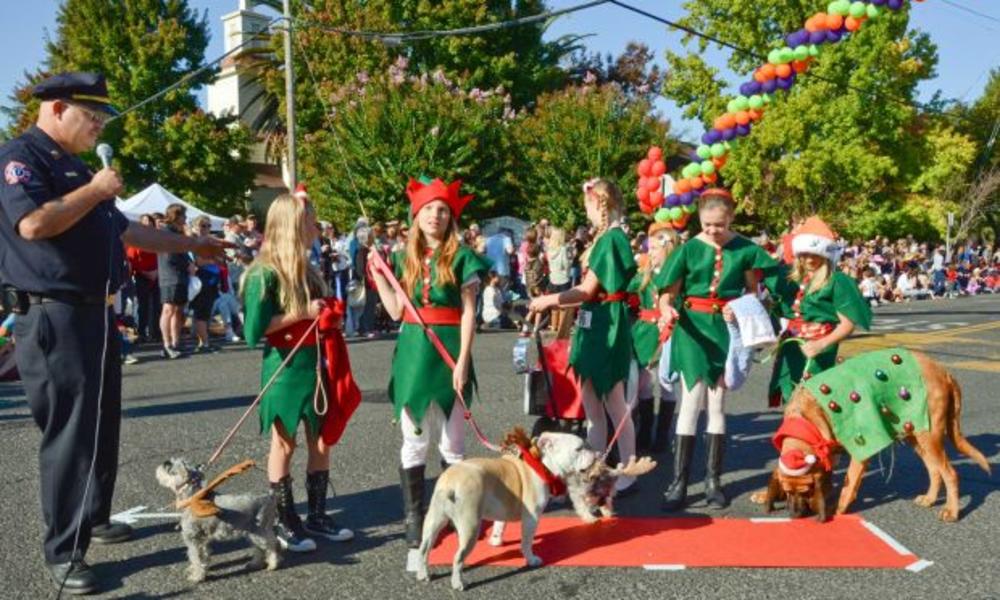 Sometimes life in the Napa Valley feels just like living in Mayberry. (For those of you born after about 1970, this was the fictionalized small town in the popular "Andy Griffith" TV series.) And there's no better time to witness the charm of small town life than in October, when Calistoga and St. Helena host a couple of street festivals that are rich in sentiment, local color, and good eats.
Being held for the first time ever, from 9 am to 1 pm on Sunday, October 5 Calistoga's Cedar Street Festival will feature a three-quarter-mile-long stretch of homes selling local art, antiques, and rummage-sale items. From noon to 2:30 pm, Pioneer Park will host live Tex-Mex music, dancing, face painting, family art activities, and art demonstrations – all to raise money to provide 10,000 hours of free art-making and education for the children of Napa Valley. Raffle prize drawings will begin around 2:30 pm followed by a Mardi Gras-style Danse d'imbéciles – or "dance of fools."
For example, if the event draws 100 dancers, one ten-cent sponsorship will garner $10, or one hour of art sponsorship. Every $20 raised will provide a child with two hours of art. The money will be split between Calistoga Art Center in Calistoga and Nimbus Arts in St. Helena to provide scholarships for children to attend art classes and events.
Lunch boxes will be available for purchase at Calistoga Inn and other participating restaurants. For more information about the event and prizes or to buy raffle tickets, visit CalistogaArtCenter.org or NimbusArts.org.
Then, on Saturday, October 18, St. Helena will hold its legendary Pet Parade and Hometown Harvest Festival – an annual favorite among locals. The Pet Parade begins at 10 am at the corner of Adams and Oak Streets (get there early to find a place at the curb) and features local residents with their blinged-out pets as well as local musicians and organizations. If you plan to bring your own pet, make sure he or she is on a leash. All proceeds from registration fees will benefit the Soi Dog Foundation to help stray dogs in Thailand.
After the parade, from 11 am to 3 pm, several blocks on Adams and Oak Streets will be filled with the Harvest Festival, where you'll find all kinds of local artisans and crafts, live music, terrific home-made food (check out the Boy Scouts' tri-tip sandwiches or the tostada stand), and just general well-being and friendliness. It's the Napa Valley at its best. Go to the Harvest Festival website for more information.