Hollywood Comes to the Valley: The Napa Valley Film Festival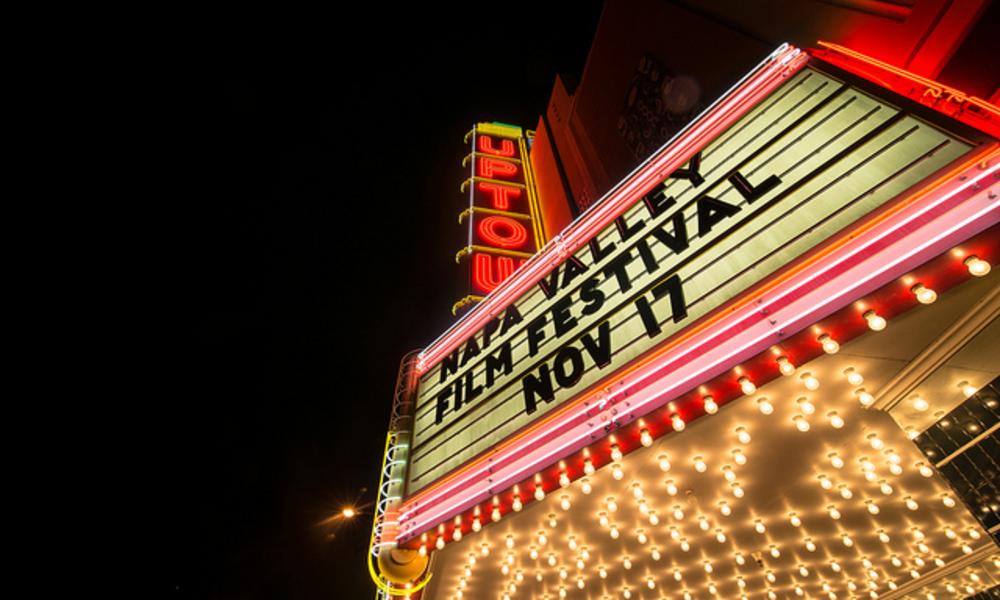 Just three years ago, the Napa Valley Film Festival (NVFF) was a tiny event little known even by locals. Now it's being compared to the big dogs, like Telluride and Sundance. Last year it really became "a thing," as my daughter would say, with celebrity sightings and flashy food-wine events scheduled around the film showings.
This year, the five-day event – slated for November 12 through 16 – will premiere 125 films and feature 300 filmmakers in 12 venues throughout the valley, from Napa to Calistoga. Local chefs, restaurants, and wineries will be serving, pouring, and conducting culinary demonstrations at a constant stream of parties, receptions, and social media events.
Films in the narrative competition will feature actors Anne Hathaway, Billie Joe Armstrong, Elizabeth Banks, Tate Donovan, Rachael Harris, Zoe Kravitz, Stephen Lang, Leighton Meester, Debra Messing, Dev Patel, Kyra Sedgwick, Chloe Sevigny, and Paul Wesley, among others.
Participating as faculty for a set of NVFF master classes are producer Ted Hope, writer/director Joshua Michael Stern, writer/director Joe Carnahan, producer Pam Koffler, producer J. Todd Harris, Ryan Harrington, producer Jason Berman, producer Anne Carey, and industry executives Tom Quinn and David Glasser.
Meadowood Napa Valley will be awarding a $10,000 prize to the winning filmmakers in narrative and documentary categories at the Closing Night Awards Ceremony on Sunday, November 16.
Cost for the Festival Pass (all five days of films) is $295/person. The Pass Plus – all the movies and the parties, plus priority access in lines – is $595/person. You can also buy a day pass for $95, and rush tickets are sometimes available after pass-holders have been admitted. Residents of Napa and Sonoma counties receive a ten percent discount.
This is an annual event that just gets bigger and better every year. For more information and to purchase your pass, go to the Napa Valley Film Festival website.