Hispanic Heritage Month Is Celebrated Con Gusto Here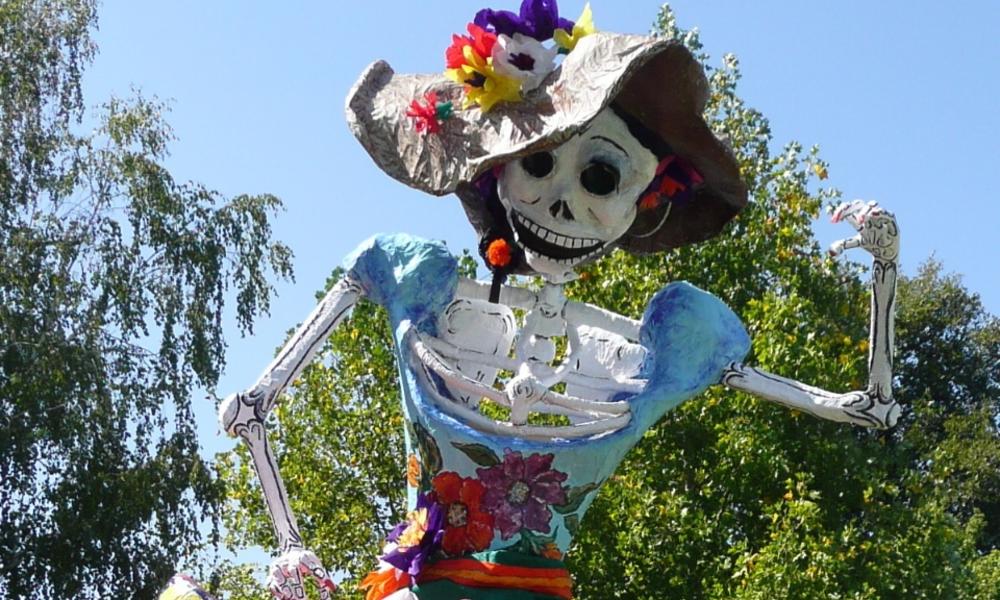 Since 1968, the month of September 15 to October 15 has been named National Hispanic Heritage Month, when we recognize the important contributions of Hispanic and Latino Americans to our country. In particular, the Napa Valley's history and rich agricultural development would not have been possible without the significant efforts of our Hispanic community, with its strong commitment to family, faith, hard work, and service. Why this month? September 15 was selected to honor the anniversary of independence of five Latin American countries – Costa Rica, El Salvador, Guatemala, Honduras and Nicaragua. Mexico, Chile and Belize also celebrate their independence days during this month, and Columbus Day (Día de la Raza) is October 12. For more information about Napa Valley's Latino Heritage Month, visit Facebook.com/NVLatinoHeritage.
There are several great ways to celebrate Latino culture in the Valley this month:
Nimbus Arts' 8th-annual "Día de los Muertos" celebration will be held on Sunday, November 2 from noon to 4:00 pm at the Napa Valley College Upper Valley Campus in St. Helena.  This high-spirited family event, co-hosted by Nimbus Arts and the St. Helena Family Center, honors the ancient cultural tradition of honoring the dead on All Saints Day. It provides a chance to share in community altar exhibits, create special art installations; and enjoy music, dance, ethnic street food, historical displays, and free traditional crafts for the whole family.
In celebration of Hispanic Heritage Month, the Napa Valley Museum is presenting Inherit: Latino Artists in California from October 4 through November 30. The exhibition features Latino artists whose artwork honors the culture and influence of Latinos in our community. There will be an opening reception with some of the artists on Friday, October 3. Members of the museum can attend for free from 5 pm to 7pm; the general public
 will be admitted from 6 pm to 7pm, $5 charge.
The Napa Valley Museum will also host Cata de Vinos, a Mexican-American Wine Vintners Wine Tasting 
on Saturday, October 4 from 2 pm to 5pm
, $20 per person. In addition to wines from the Mexican-American Vintners Association (MAVA) member wineries, Villa Corona will serve appetizers. Proceeds from the event benefit Napa Valley Museum and MAVA scholarship program and visit CellarPass for tickets.