Healthy Hedonism at Westin Verasa and Sullivan Vineyards: March 17-21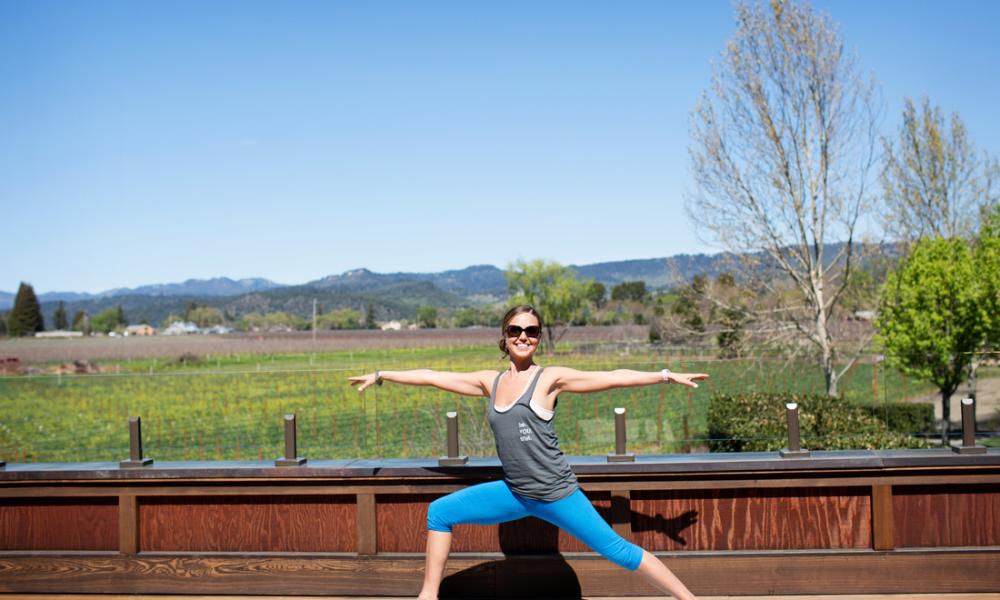 Westin Verasa Napa and yogi Laurel Attanasio are teaming up to offer a new five-day yoga retreat, from March 17-22. The retreat caters to guests of all experience levels as participants actually create their own programs from an itinerary Attanasio has put together. The week will be full of superfood menus, healthy eating discussions, rejuvenating spa treatments and wine tastings. A two-night retreat is also available.
The featured wine tasting of the retreat takes place on Tuesday, March 18 from 1-3p at Sullivan Vineyards in St. Helena. Join Laurel and LUNA Bar for an hour-long yoga class on Sullivan's stunning terrace overlooking the winery's vineyard, followed by an hour long wine tasting with seasonal hors d'oeuvres. LUNA is providing some goodies to guests, including pre-yoga tastes of their newest bar flavors.
Napa Valley locals are welcome to join the yoga class and wine tasting at Sullivan for $30, by RSVPing to Laurel Attanasio at laurelattanasio@msn.com. Please bring your own mat if you have one, though a limited number of yoga mats will be provided.
Packages start at $398 for two-night retreat plus taxes and fees. Includes yoga, accommodations, breakfast, and some additional retreat activities. For more information or to make a reservation visit http://bit.ly/1kI3nbd.