Harvest Parties a Great Way to Celebrate the Season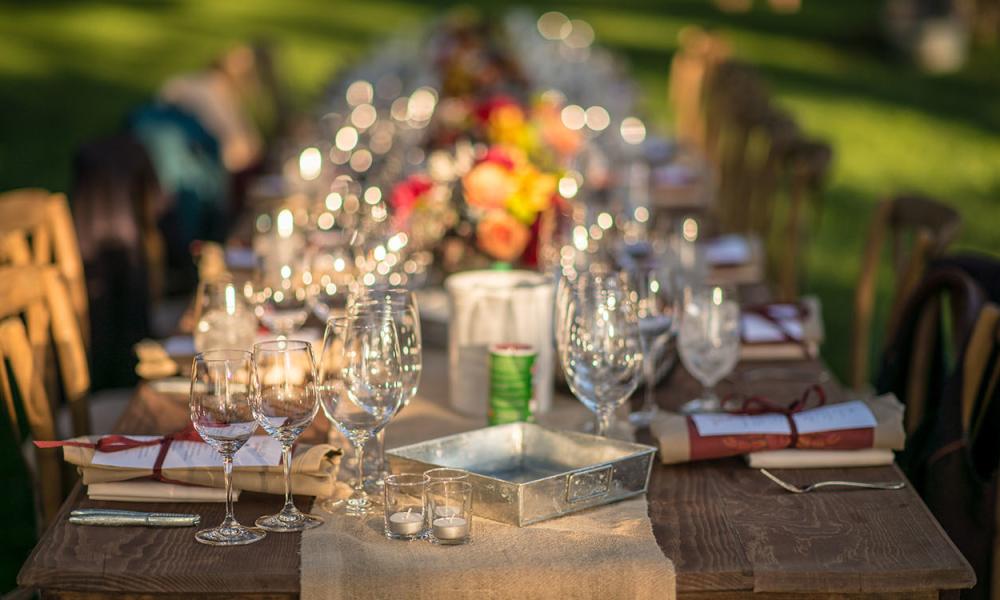 Harvest is here – you can already smell it. The air is redolent with the aroma of fermenting grape skins, and the vineyards are populated with the many hundreds of people who make this industry so successful – from the picking crews to the winemakers themselves, testing sugars and brix levels. If you want to see the Napa Valley at its most authentic, come during harvest.
One of the most fun ways to experience this season is at harvest parties – many wineries host such events to celebrate the completion of the year's successful crop. Here are a few coming up in September and October.
Monticello Vineyards Harvest Party 2015
Saturday, September 12 from 2 to 4pm
$60/club members, $75/non-club members.
Taste specially selected food and wine pairings, sample new releases, learn the art of barrel-making from an expert cooper, and enjoy live music. Catering by Smoke.
Rutherford Hill Winery Fourth-Annual Barn Bash
Sunday, September 13 from noon to 
4:00 pm
$35/wine club members, $55/general admission
Kick up your heels and toast the new vintage with a special selection of Rutherford Hill and Terlato Family Vineyards wines paired with savory barbeque, a live band and outdoor games amid breathtaking views from this hillside winery.
Benessere Vineyards Harvest Party and Grape Stomp
Saturday, September 12 from 
11 am to 3 pm
$40/person (wine club members receive two complimentary tickets)
An afternoon of wine-tasting, food, grape-stomping, vineyard tours, and games.
Attire is "Napa casual."
Peju Province Winery Harvest Celebration
Saturday, September 19 from 6 to 10 pm
$205/wine club members, $225/non-members
Celebrate the bounty of harvest with the Peju family. The vineyard celebration includes a moonlit dinner, dessert, dancing in the Winery Tower, and a great selection of Peju wines. Wine country cocktail attire recommended.
Rutherford Ranch Winery Annual Harvest BBQ
Saturday, September 26 from 2 to 4 pm
$35/person
Enjoy local barbeque, new wine releases, live bluegrass, and lawn games in the winery's olive grove.
Pellet Estate Harvest Party
Saturday, September 26 at 6:00 pm
$75 per person
Join winemaker Tom Rinaldi in the vineyards and enjoy a dinner reception with delicious hors d'oevres followed by a pig roast dinner with wine pairings and mingle with other guests and members over music and bocce. Ticket sales here.
Tamber Bey Vineyards Fall Release and Harvest Party
Saturday, October 3 from noon to 5 pm
Complimentary to Tamber Bey wine club members, $50/guests
Guests spend an afternoon at Sundance Ranch in Calistoga, where they can sample new releases, watch grape crush in process in the winery and visit with the ranch's horses. Lunch provided by Napa Crust Pizza and live music by Hipshake.
Merryvale's Harvest Dinner in the Historic Cask Room
Saturday, October 3 at 6:30 to 10:30 pm
$200/Per Guest; $175/Club Members and Members Guests
The four-course dinner prepared by Ken Frank's La Toque will be perfectly paired with Merryvale wines. Enjoy live music by an Italian Trio with dinner followed by a live DJ and dancing after party.
Photo Credit: Bob McClenahan