Harvest Parties 2016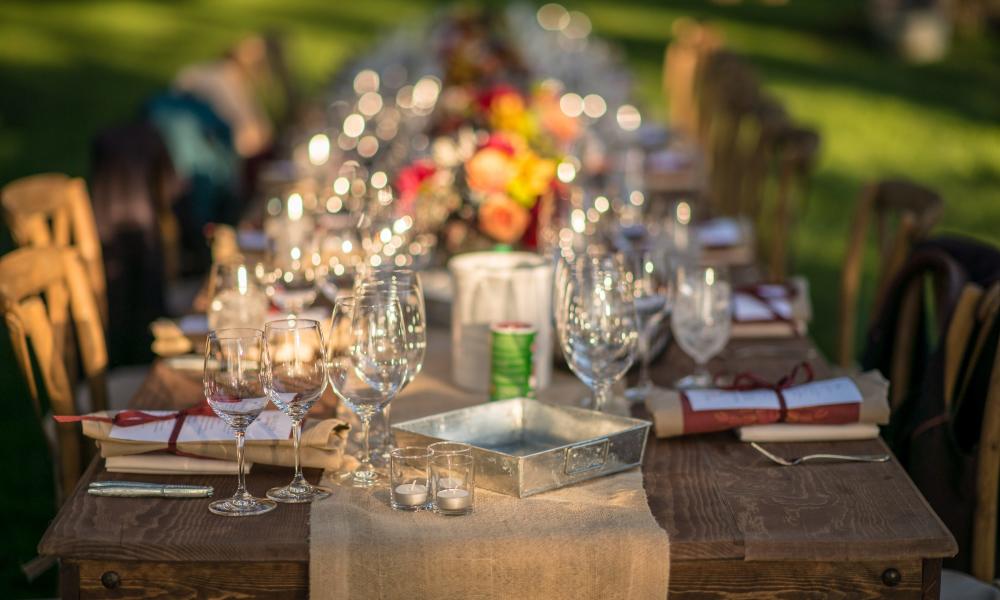 There's something gratifying about celebrating harvest – a ritual that dates back to Pagan times, when the collecting of the grain was an achievement celebrated by the entire community. Harvest parties in the Napa Valley continue that tradition with many of the same hallmarks: live music, dancing, abundant food, and, of course, lots to drink – although our preferred beverages run to Cabernets and Chardonnays rather than ale.
Here are a few of the celebrations being held in the Napa Valley in the next few months. Be sure to reserve early – these popular events usually sell out.
Inglenook. Saturday, August 13, 7 to 10 pm. Tickets are $120/person for wine-club members, $160/person for others. For reservations, click here.
"Fire and Wine" is the party of the year at Inglenook, its only ticketed event that's open to the public. Enjoy Inglenook wines paired with a broad array of dishes cooked over the open flame. Warm yourself by fire pits, enjoy fire dancer performances, and then dance the night away to the live band, Invasion.
Judd's Hill Winery. Sunday, August 14, noon to 2:30 pm. Tickets free to wine-club members, $50 for others. For reservations, click here.
At Judd's Hill, you can celebrate the harvesting of the 2016 vintage with Judd Finkelstein and family, and winemaker Eric Lyman. The event will feature live entertainment as well as a baked-potato bar and a "Guess the Varietal" contest.
Mi Sueno Winery. Saturday, August 27, noon to 4 pm. Tickets $125/person for general public and $100/person for members. For reservations, click here.
Mi Sueno Winery will be celebrating with oysters and Chardonnay, a barbecue station by Back Forty BBQ, and a crepe station with savory and sweet crepes by French Corner Napa. There will also be live music by Harvey & the Wallbangers, a grape-stomping competition, a blessing of the grapes, and a photo booth.
HALL Wines. Saturday, September 10, 11 am to 3 pm. Tickets $200/person. For reservations, click here.
The Kathryn Hall Release Party will include plentiful food and artisan wines, music and dancing, live entertainment, and a special signing and photo opp with Kathryn herself. A vertical tasting with winemaker Steve Leveque will be held from 11 to 12 for Vertical Tasting and Party ticket holders. The main event will follow, from 12 to 3 pm. Every ticket to the release party includes a copy of the Halls' new book, A Perfect Score.
V. Sattui Winery Harvest Ball. Saturday, September 17, 6 pm to 10 pm. Tickets $225/person for members, $250/person for non-members. For reservations, click here.
At V. Sattui Winery's formal Harvest Ball, guests can wander through the winery and gather for a sit-down dinner in Vittorio's Vineyard. Chef Marco Mori – from La Costa, one of Italy's most highly acclaimed farm-stays – will prepare a multi-course meal and wines will include reserves, older vintages and large format. Dinner entertainment provided by Super Diamond – a Neil Diamond tribute band – and after-dinner dancing music will be by Club 90, a high-energy choreographed dance party show.
Paraduxx Winery. Saturday, October 1, 2 pm to 5 pm. Tickets $75-$100. For reservations, call (866) 367-9945 or click here.
Paraduxx will be sharing its newest releases paired with seasonal eclectic appetizers. Live music, games, and a Wine Trivia Table with prizes. Wine club members can also pick up their Fall club wines.
Charbay Winery & Distillery. Saturday, October 22, 1:30 to 3:30 pm. Tickets $65/person, club members $55/person. For reservations, click here.
Charbay's "Lighting of the Still" party will be an intimate, ceremonial lighting of their alambic pot still as their 33rd distilling season begins. While the new vintage wine is distilling into classic Alambic Brandy, guests will enjoy samples from the winery portfolio, which ranges from small-lot Napa Valley wines to aperitifs and dessert wines made with the Charbay library of Alambic brandy. Out on the patio, you can request a cigar – rolled to order by a Cuban master – to pair with your favorite Charbay libation. The lighting ceremony begins promptly at 2 pm.
Photo Credit: Bob McClenahan