Hands-on experiences at Flavor! Napa Valley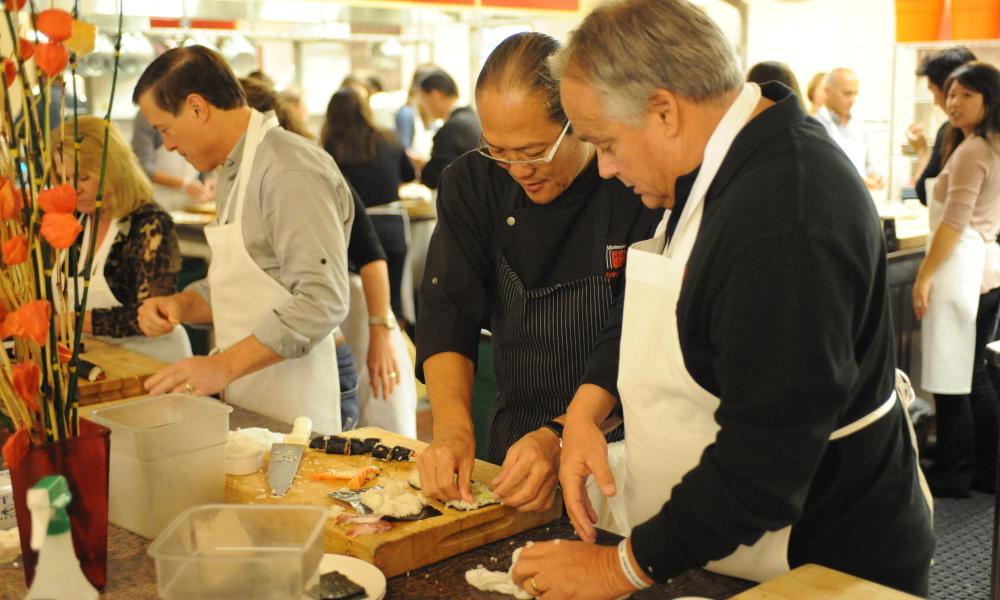 This year, Flavor! Napa Valley will be featuring 14 different hands-on culinary and wine experiences. From sushi and sake to pickling and preserving fresh garden food – Flavor! 2014 is where you can roll-up your sleeves, dust off that apron on and get cooking.
There are so many events to choose from this year! You can work on perfecting a particular cooking skill, learn to set the ultimate Michelin-starred style dinner party with Auberge du Soleil, or play bartender by mixing spirits with expert mixologists. Flavor! Napa Valley will tantalize your palate and arm you with culinary skills that will be sure to impress.
This year's hands-on experience highlights include:
Cake Decorating with Duff Goldman on Friday, November 21
Join the famed Duff Goldman at the beautiful Hudson House at Beringer Vineyards for a cake decorating interactive demo. Learn the edible art secrets from Duff himself, and then get right in on the action to decorate your own cake. Then enjoy cake paired with Beringer wines.
Farm-to-Cellar Pairing Workshop at Hall Wines on Friday, November 21
CIA alum chef Corrie Beazley teams up with HALL Wines to showcase a vegan and gluten-free menu paired with newly released wines. Learn to incorporate farm-to-table into everyday cooking for a nutritious meal, then enjoy a seasonal menu of organic produce paired with Hall Wines.
Events are already selling out – so buy your Flavor! Napa Valley tickets now! See a full event listing here.