Halloween in the Napa Valley: Where to Get Your Goblin On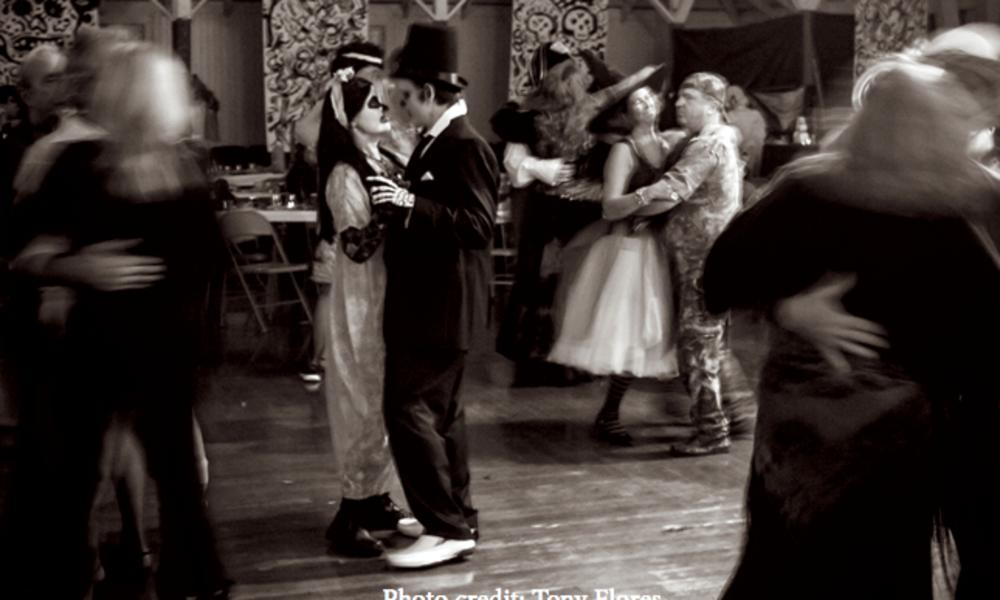 You'd be hard-pressed to find a more charming Halloween venue than the Napa Valley. The vineyards turn a spectrum of fall colors from yellow to burgundy. The trees drop their leaves, their bare branches reaching against the darkening sky. Pumpkins and Jack-o-lanterns begin populating the front porches. Cornstalks and Indian corncobs lean against fence posts. When Halloween falls on a weekday, St. Helena's primary-school teachers lead their costumed students down Main Street in a too-cute-for-words parade.
When my kids were small, we'd join with a large group of other families and walk them through west-side St. Helena on Halloween night – the children jacked up on sugar and the excitement of being out after dark, the adults relaxed from the effects of the "wine wagon" we'd be pulling along behind us. Every block or so, there would be a house party under way, and we'd all go in for another glass or a little dessert.
Sometime in the early 2000s, however, Halloween started becoming less about trick-or-treating and more about private parties where kids could be more closely supervised. This morphed into fancier and more adult-oriented events, until now we have….
The Castello di Amorosa is presenting its sixth-annual Pagan Ball, with self-guided "Haunted Chamber" tours, fortune tellers, a "Haunted Haybale Lounge," professional photo ops, and a video DJ and dancing in the Great Hall. Tickets are $155/person or $125 club members, and reservations are required. Saturday, October 25 from 8 pm until midnight (special "RIP early entry" at 7 pm). 707-967-6272, 4045 North Saint Helena Highway, Calistoga.
Napa Porchfest and Action Pack are presenting the Monsters Ball at the former Copia, which will benefit the Napa City Firefighters Charitable Fund and Napa Porchfest. Bands will include the Phenomenauts, the Pulsators, as well as DJ Megan Daniels. There will also be a costume contest, a corn hole tournament, food trucks, and drink specials. $75/person (use code "Facebook" at facebook.com/actionpacknapa for a $10 discount). Friday, October 31, 6 pm to 1 am, 500 First Street, Napa.
Not to be confused with the above similarly named event, the Cameo Cinema's Monster Ball will be held the following night. Also known as "Ghouls Night Out," this has become one of the Upvalley's most popular Halloween events. Costumes are not required, but encouraged – prizes are awarded for the most ingenious costume, and the competition is fierce. This year, live music will be provided by the local band, The Fabulous Screwtops; a monstrous Mexican buffet will be created by La Condesa's chef, Chris Mortensen; and local wines will be poured at the open bar. New this year: The Cameo's technical wizards have constructed a special "green screen" photo booth where guests can become part of a classic monster movie. Tickets are $50 person and include the buffet dinner, dancing, and one complimentary drink ticket. November 1 from 7 to 11 pm. Native Sons Hall, 1313 Spring Street, St. Helena.
By the way, if you're looking for a great pumpkin-buying venue, Stanly Lane has a wide selection as well as a hay bale maze and other kid-friendly activities. And the local Future Farmers of America members host a stand of pumpkins and gourds – which they raised themselves – at the River Ranch Farm Center (1109 Silverado Trail). All proceeds go to the St. Helena FFA.