Grab Some Grub and Go: Fast-Casual Napa Valley Eateries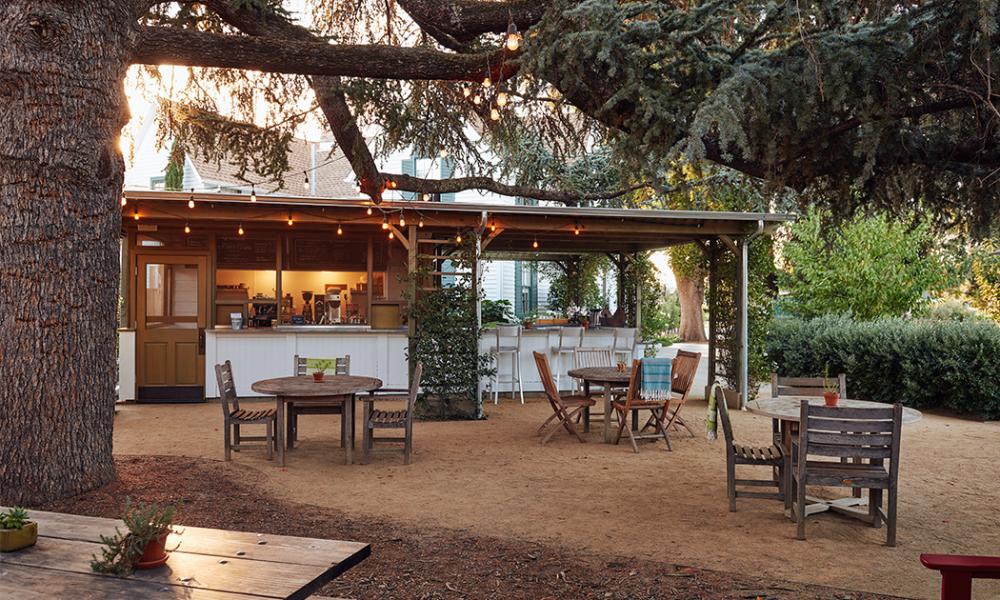 Sometimes you don't feel like doing the whole white tablecloth thing. You just want to grab something delicious and find a bench with a view. Or sit on the balcony of your hotel and gaze at the pool. Or go for a hike into parts unknown.
Lucky for you, the Napa Valley is home to an assortment of diners, drive-ins, and roadside eateries where you can find scrumptious grub for not much green. You can either take it to go, or enjoy on the premises. Here are a few local favorites:
Heritage Eats – It's motto is "Where down the road meets around the globe," and the menu reflects international street food: tacos, wraps, salads and rice bowls with tastes from Asia to South America to the Middle East. You can also order online for faster pick-up at the Bel Aire Plaza location in Napa.
Oxbow Public Market – This food emporium has something for everyone, from pizza and Mexican to Japanese and charcuterie, with ice cream and cupcakes for dessert. On a sunny day, you may not get farther than the deck that overlooks the "Oxbow" bend in the Napa River. You could do worse.
Gott's Roadside – This upscale burger joint has two Napa Valley locations – Oxbow Market in Napa and Main Street in St. Helena – and they both attract long lines for their mouthwatering burgers, salads, fries, and home-made shakes.
Velo Pizzeria – Stop here in downtown Napa for classic pizza by the pie or slice, subs, salads, or pastas.
Bruschetteria Food Truck – This relatively new food truck is known to travel the valley, but can most often be found next to Velo Vino Winery in St. Helena (11:30 am to 4 pm Tuesday through Sunday). In addition to amazing bruschetta, which changes daily, you'll find salads, sides, and their always-wonderful roast chicken. Stroll inside for a crisp glass of Sauvignon Blanc or other varietal by Clif Family Vineyards.
Farmstead Café at Long Meadow Ranch – Tucked next to the popular restaurant, this little al fresco café is one of the valley's best-kept secrets. It's open daily from 7 am until mid- to late afternoon, and serves breakfast pastries with Stumptown Coffee, then paninis and other items as the day progresses. The perfect place to curl up with the Sunday New York Times or a good book.
The Bakery Cafe by Illy at the CIA – Want your grub to be prepared at a world-class culinary school? Drop into the Culinary Institute of America in St. Helena for a spectacular burger, sandwich, soup or salad. And you can't beat the view from the CIA terrace.
Brasswood Bakery, Cairdean Estate – You'll find this bakery and deli in the relatively new Cairdean Estate complex just north of St. Helena. A wide assortment of soups, salads, sides, and sweets, all locally sourced and made on the premises, with a great selection of wines and brews.
Buster's Original Southern BBQ – At the intersection of Highway 29 and Lincoln Avenue in Calistoga, Buster's Barbeque is a local favorite, serving tri-tip, pulled pork, chicken, and combo platters. If you're taking this to go, don't forget plenty of napkins.
Photo Credit:
Farmstead Cafe
Bruschetteria by Clif Family
Brasswood Bakery at Cairdean Estate
Oxbow Public Market