Getting Down and Dirty at the Connolly Ranch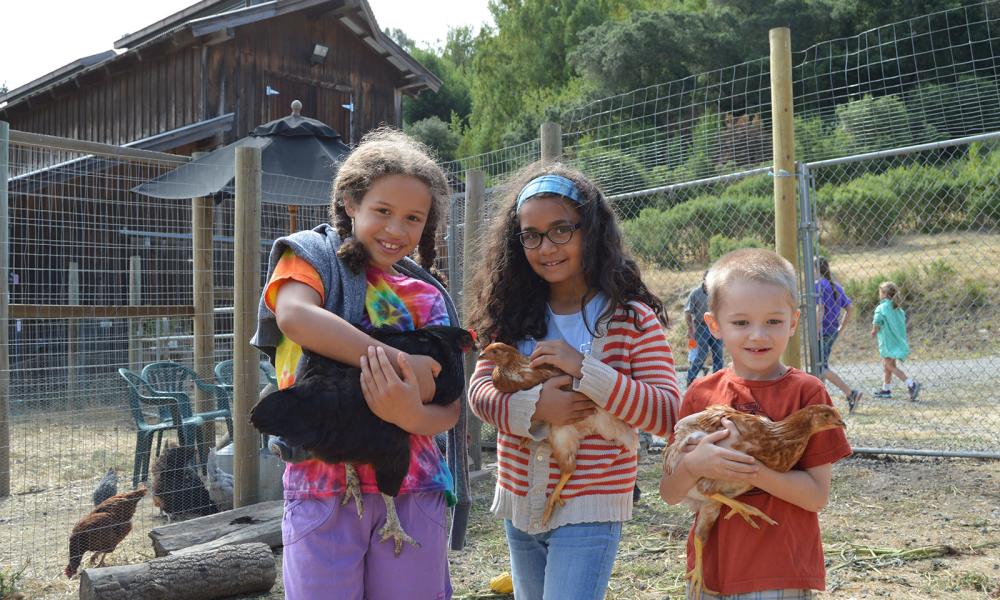 I was lucky enough to raise my two kids in the Napa Valley, where they've acquired a first-hand understanding of nature, wildlife, sustainability, and agriculture. Many of these lessons came from annual school field trips to Connolly Ranch, a 13-acre farm and nonprofit organization that's just minutes from downtown Napa. Annually, it teaches 5,000 local school children about animals, ecology, organic gardening, and the benefits of healthy, natural foods.
Connolly Ranch isn't only available to local families, though. Its Second Saturdays program (held on — you guessed it — the second Saturday of each month) offers classes and workshops for children, adults, and families in such areas as gardening and beekeeping. Now it even has a drop-off program for children aged 4 to 12, so you can give your kids a fun and educational activity while you go sip some Pinot.
Here's a run-down of the Second Saturdays offerings for August 9:
9 to 10:15 am — Little Farmers. Bring your littlest ones (aged 4 and under, accompanied by a parent) to visit the animals, explore the garden, play in the grove, and get creative with a seasonal activity.
 The cost is $20 for a single class, with 20 percent off for four or more classes, and a discount for siblings.
10:30 am to 2:30 pm — Playday on the Farm. Feel free to drop off your youngsters, aged 4 to 12, to romp around the barns, gardens, pastures and trails. Each month, a new hands-on, seasonal project keeps the kids engaged as they learn about farm animals, gardening, and other important aspects of nature and farm life. 
The cost is $45 for one child, $80 for two children, or 20 percent off for four or more classes.
10:15 am to 12:15 pm — Back to School, Back to the Garden. This adult workshop will introduce participants to the concept of year-round garden-planning based on the school calendar. It introduces family-friendly activities that can easily be done on evenings or weekends to produce a successful year-round harvest. Demonstrations and activities include making decomposable seed pots, creating a soil-less seed-starting medium, preparing to start crops from seed, sowing two kinds of kale seeds, and transplanting fall/winter crops into the garden.
For more information, or to register for these events, go here.