Five Spooky Things to Do in the Napa Valley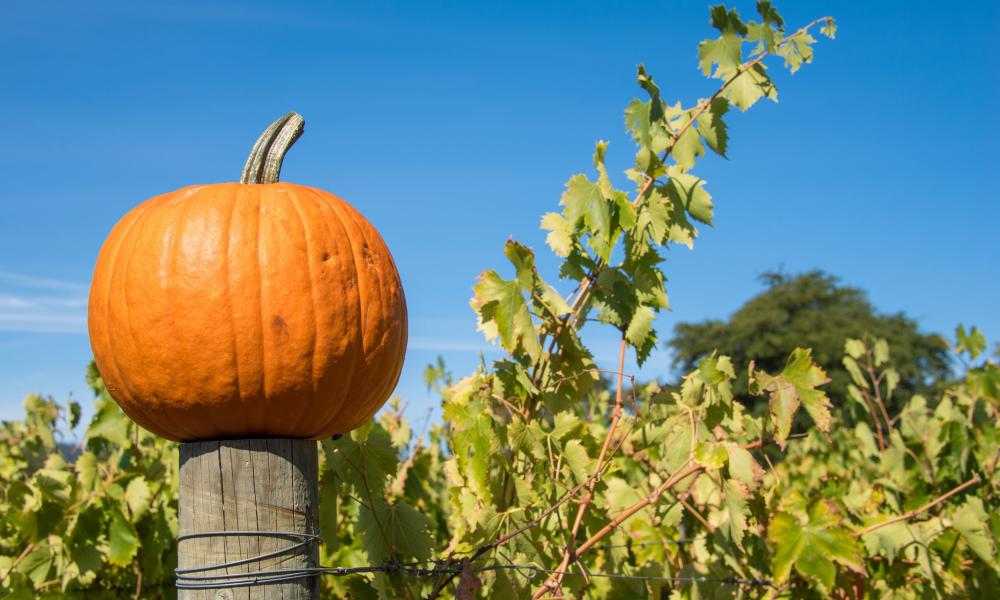 Halloween is just around the corner, people. It's time to start researching your sexy zombie costume and plotting the best trick-or-treating routes around the 'hood. It's also a great time to plan a trip to the Napa Valley – with its century-and-a-half of rich history, it's got lots of mysterious mojo to get you in the Halloween spirit. Here are a few ideas of how to get properly spooked this time of year.
Visit an authentic torture chamber. Castello di Amorosa winery is worth a visit in its own right: Constructed to faithfully replicate a medieval Italian castle, it has a moat and drawbridge, a knights' chamber, defensive towers, and chapel. It also has a dungeon and torture chamber, complete with a 300-year-old iron maiden, a replica rack, prison chambers, and other devices of torture.
Stroll through an old cemetery (or three). This valley is filled with historic cemeteries, which are, in turn, filled with the graves of notable and not-so-noteworthy local figures. From ancient burial grounds for the Kaymus Indians (Yountville) to early pioneers (Calistoga) to some of the most prominent names in California viticulture (St. Helena), you can spend a pleasant afternoon absorbing the spirits of our ancestors. (The commemorative stone placed at the site of the burial grounds quotes an ancient Native American philosophy: "Good Indian Go Big Hill; Bad Indian Go Bad Place." Some things never change.)
Book a tour, spot a restless spirit. Since Charles Krug Winery was founded in 1861, there have been reports of a lady dressed in white walking along the upper levels of the Redwood Cellar. You can ask for details if you book a tasting, and keep a sharp eye out during a winery tour. Sightings continue to this day.
Stay at a haunted hotel. The Napa River Inn is a hotel with benefits. In the late 1800s, it was a warehouse and feed store built by Captain Albert Hatt, who lived on the property with his wife and six children. Tragedy struck in 1912 when one of the adult children hung himself from one of the warehouse's overhead beams. Many current guests, thrilled by the idea of the paranormal, hope to catch a glimpse of potential ghostly activities like doors independently opening and closing, and objects moving about on their own.
Take a ghostly walking tour. Check out the Napa City Ghosts and Legends Walking Tour, which lasts between 90 and 120 minutes and takes you around downtown Napa. You'll hear about the deceased judge who still lurks in the Old Napa Courthouse; hear about an eccentric photographer who was acquitted of murder; meet Mr. and Mrs. Coombs, who ended their lives publicly in a disturbing and unfinished murder-suicide; hear the legend of Billy Roe, a serial killer; and learn about the murder at Fagiani's – a cold case finally solved 40 years later, which inspired a Zodiac Killer conspiracy.
Happy haunting, folks!
Cover Photo Credit: Bob McClenahan