Festival del Sole Is a Feast for All the Senses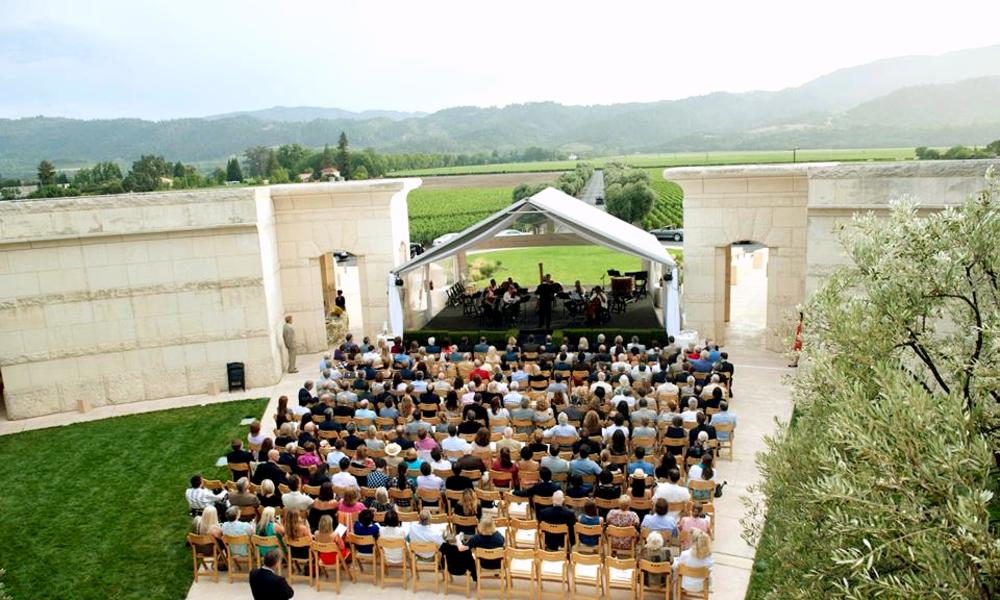 It's been described as "America's newest and possibly most posh music festival" (Los Angeles Times) and "one of the hottest tickets on the global classical music circuit" (Diablo Magazine). Now the Festival del Sole is celebrating its tenth summer in the Napa Valley – ten days of virtuoso musical performances, haute cuisine, and top-flight wines set within some of the most spectacular venues and private estates in the valley.
From July 15 to 26, you'll experience 60 live performances and more than 100 wineries, with food prepared by some of the valley's top chefs. There are after-parties galore, exclusive fitness programs, and even a 5K/10K "Sun Run" to benefit the Napa County Alliance for Arts Education.
The list of vocalists, dancers, and classical musicians is too numerous to run here, but some of the most prominent artists include mezzo-soprano Frederica von Stade, violinist Midori, the Russian National Orchestra, Russian baritone Dmitry Hvorostovsky, composer Jake Heggie, soprano Deborah Voigt and composer Gordon Getty. Venues for dinners, performances, and the gala auction will include Castello di Amorosa, Meadowood Napa Valley, Opus One, the Lincoln Theater, Charles Krug, and Jarvis Conservatory.
You wouldn't expect such an experience to come cheap, and it's not: Multi-day passes range from $3,000 to $10,000. But there are less-expensive options (for $449, the Multi-Night Allegro Pass includes four performances at the Lincoln Theater with premium concert seating and access to after-parties). There are even a few free performances open to the public.
However you choose to participate, this is certainly Napa Valley at its most exquisite. It's not often you can see this level of world-renowned talent in such a spectacular setting.
Photo credit: Festival del Sole at Opus One