Feed Your Soul with Art: Napa Valley Arts in April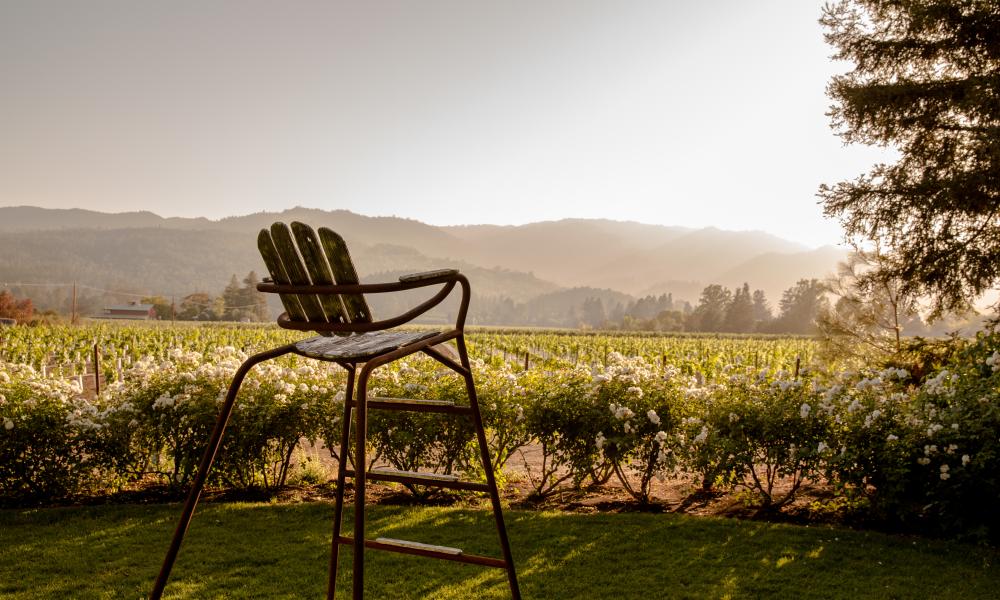 There is no better way to experience the Napa Valley art scene than with a visit during Arts in April. Imagine viewing breathtaking pieces art while sipping Napa Valley wine with the backdrop of the beautiful valley. Wineries, museums and art studios across the valley are opening their doors to give you a special experience with winery art installations, pop-up exhibitions, performances, tours, discussions, and exclusive tastings all month long. With more than 60 events, the Napa Valley will feed your soul with art – and of course delicious Napa Valley food and wine!
Napa Valley Arts in April 2015 highlights include:
April 2: Arts In April Opening Party & Napa Valley Collects Opening Reception
Kick off Arts in April, with the opening of Napa Valley Collects, Napa Valley Museum's annual exhibition featuring significant works from outstanding art collections throughout the Napa Valley. Enjoy an array of Napa Valley signature wines and see what's in store for the rest of Arts in April. Curator Doreen Schmid will be available to show visitors through the exhibition. 5-6 p.m. for museum members ONLY ($10 per member) 6-8pm for guests ($20 per person).
April 4: Hands-On Glass Art Making Experience with Artist Gordon Huether
Renowned Artist Gordon Huether presents a behind-the-scenes tour of his 15,000 sq. ft. studio on April 4 from 1- 3 p.m., which includes an exclusive hands-on art creation experience led by the artist himself. The event will feature wine from St. Supery Winery artfully paired with a selection of artisan cheeses. The cost is $50 and is limited to 35 guests.
April 5: The Art of Life presented by Festival del Sole and The Hess Collection
Enjoy a preview of Festival del Sole's landmark tenth season, coming in July 2015. The Hess Collection, a 2015 festival event host, invites guests to take part in an afternoon of live music paired with Hess's wine and contemporary art collection. The event is from 11 a.m. – 2 p.m., general admission is free and the VIP pairing is $20 per person, reservations are required.
April 10 and 11: Art, Sip and Stroll
The town of Yountville's art walk and wine tasting includes personal appearances by featured artists from 10 a.m. – 3 p.m. Although the route is walkable, the Yountville Trolley offers complimentary transportation. Stop by the Yountville Community Center for the debut of the art sale, featuring 40 artists. Complimentary entrance and $10 for an all-day wine tasting bracelet with proceeds going to the Yountville Arts Fund.
April 6 – 10: Robert Mondavi Winery Art Tour
Robert Mondavi Winery offers a complimentary tour of the winery's permanent collection of Beniamino Bufano's sculptures each day at 11 a.m. The tour will also include the rotating exhibit of paintings by landscape artist Gregory Kondos in the winery's famous Vineyard Room. A wine tasting is included. For reservations, please call (800) 766-6328.
April 11: Urban Art at the future Napa Valley Ruins & Gardens
View anonymous urban art in a truly one-of-a-kind venue at this complimentary preview tour from 1-4 p.m. of the Napa Valley Ruins & Gardens, a new visitor experience in American Canyon in southern Napa Valley.
April 18: iPhonic Art: Astonishing iPhotography at Markham Vineyards
The complimentary event is 1 – 3 p.m. and includes an artist reception featuring a modern photography exhibit in partnership with Knox Bronson of Pixels and long-time photographer friend of the winery, Rolling Stone Magazine's first chief photographer Baron Wolman.
April 19: HALL Wines & Harvest Inn by Charlie Palmer's "Hop-Up" experience
Both properties will showcase their art installations with a brief tour, tasting and art discussion featuring artists that have pieces at the respective properties. From 2-4:30 p.m, $15 per person.
April 25: Carlo Marchiori Art Studio
A behind the scenes tour of internationally renowned artist Carlo Marchiori's Villa Ca'Toga. This Palladian Villa is a glimpse into the private world of an artist. A large salon and six other rooms are decorated in trompe l'oeil frescoes. The gardens and grounds feature pools, statues, fountains, Roman ruins and 18th century follies. 11 a.m., $30 per person.
April 25 and 26: Engage Art Festival at Celebrate! Napa Valley
This two-day, indoor, immersive art exhibition concludes Napa Valley Arts in April. Experience Napa Valley art and culture in this dynamic environment with gallery booths mixed amongst active artist stations. Enjoy over 11,000 square feet of public art, emerging/garage art, contemporary art, and classic art. Engage with artists while sampling boutique wines paired with the culinary art of local chefs. $20 per person.
See a full listing of events here. 
Find Arts in April special lodging offers here and plan your trip now.
#ArtsInApril while you are out and about! 
Photo credit:
Harvest Inn by Charlie Palmer
HALL Wines
di Rosa