Where to Feast on Thanksgiving, Napa Valley-Style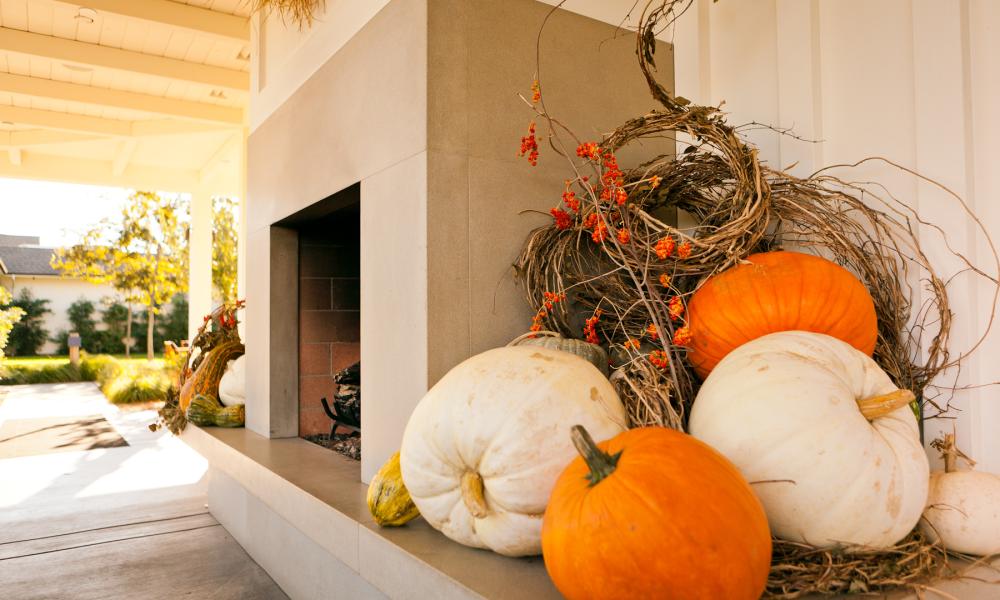 See updated 2015 dinners here.
Even if yours really is the best stuffing this side of Plymouth Rock, there are times when you just don't feel like spending the entire day in the kitchen on Thanksgiving. Lucky for you, there's a long list of Napa Valley restaurants and resorts that are happy to do it for you. This is by no means a comprehensive list, but represents some of the Valley's major venues. Consider the following:
Napa Valley Wine Train – is featuring departures for both Thanksgiving lunch (11:30 am to 3 pm) and dinner (5 to 8:30 pm). Menu includes traditional Thanksgiving fare of turkey, stuffing, gravy, mashed potatoes, and cranberry sauce, as well as beef tenderloin and other options. ($129 to $159/person depending on the carriage; 800-427-4124)
Meadowood – the menu was not ready by press time, but it will be serving Thanksgiving dinner noon to 9 pm in the Grill. ($85/person, $35/children under 13; an additional $35 for paired wines; 707-967-1205)
Silverado Resort – will be serving a Thanksgiving buffet in the Grand Ballroom (12:30 to 4:30 pm, $65/person and $30/children under 9); a special three-course menu in The Grill (3 to 9 pm $42/person); and a regular dinner menu in the Royal Oak restaurant. (707-257-5431) The following day, the resort will host its annual tree-lighting ceremony.
Auberge du Soleil – offers an elegant four-course menu with several items to choose from for each course, including oysters on the half-shell, fairytale pumpkin soup, and warm croissant pudding. (11 am to 9 pm; $125/person and $55/children; 800-348-5406)
SolBar at Solage – is featuring a four-course meal, including roasted breast and confit thigh of Diestel Farms turkey with cornbread stuffing, creamed spinach, whipped yams, and cranberry compote. (Noon to 8:30 pm; $70/person or $40/children; 877-684-6146)
Boon Fly Café at the Carneros Inn – features free-range Diestel turkey, butternut squash soup, sausage and herb stuffing, and pumpkin cheesecake. (3 to 9 pm, $55/person, $27/children under 10; 707-299-4870)
La Toque at The Westin Verasa – will serve a three-course feast reflecting the season's finest ingredients from a network of local farmers and purveyors, typical of the Michelin-starred restaurant's contemporary French menu. And all Thanksgiving guests will leave with one of Chef Ken Frank's famous turkey sandwich "leftover bags."  (1 to 5 pm; $78/person, an additional $42/person for wine pairings; 707-257-5157)
Lucy Restaurant at Bardessono – serves garden-to-table ingredients in a LEED platinum environment. The farm-fresh a la carte menu includes butternut squash risotto, Willie Bird roast turkey with brioche stuffing, and chilled pear soup among the options. (1 to 8 pm; $90/person, $40/children under 10; 707-204-6030)
Hurley's Restaurant – will serve "a traditional Turkey Day menu," with both pre-fixe and a la carte options. (1 pm to 8 pm; $48/person, $18/children) For football fans, there will be a "Make Your Own Bloody Mary Bar" from 10 am to noon to watch the games on TV.
Celadon – is offering a four-course, pre-fixe menu, including butternut squash and pear soup; Good Shepherd Ranch free-range turkey breast; savory stuffing with mushrooms, apples, and pecans; and pumpkin or pecan pie. (3 to 8 pm; $65/person; 707-254-9690)
Brix Restaurant – will be serving Sonoma-raised Heritage turkey breast with confit turkey leg and mushroom and melted leek stuffing; slow-roasted porchetta, sweet potato gratin with toasted marshmallow meringue; and pumpkin cheesecake with maple chantilly cream. (2 to 8 pm; $72/person, $36/children 12 and under; 707-944-2749)
And with all those yummy calories awaiting you, what better way to start your Thanksgiving Day than to participate in the Napa Valley Turkey Chase, a fun family run/walk along the beautiful Napa River Trail? The 5K and 10K event begins 8 am at Napa Valley College – go to the website for registration information. All proceeds benefit CANV (the Napa Valley Food Bank).
*Photo credit: Solage Calistoga