What's New on the Riverfront in Downtown Napa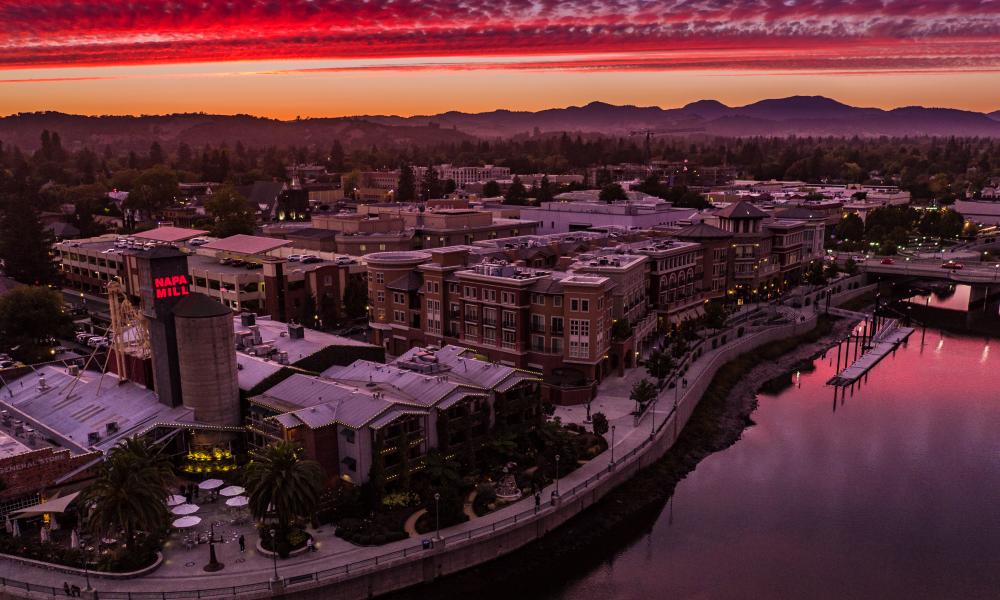 Since the Napa River-Napa Creek Flood Protection Project was begun more than 15 years ago, downtown Napa along the river has undergone a real renaissance, and the area just keeps getting better – even the 6.0 earthquake of 2014 couldn't keep this lively area down for long. Now, several new venues and businesses near the riverfront are making it even more worthwhile to spend a day or more in town. Check out the following:
Blue Note Jazz Club. In New York's Greenwich Village, the Blue Note is one of that city's premier jazz clubs. Now it has a sister property in the 19th-century Napa Valley Opera house, where it offers an uncommonly intimate setting for top-tier jazz performances, farm-to-table cuisine, local wines, and art exhibitions. Upcoming artists include Coco Montoya, Dee Dee Bridgewater, the Freddy Cole Quartet, and Jason Marsalis.
The Corner. Located in the Riverfront Building, this new bar and gastropub has an urban vibe with exposed brick and loft ceilings, paired with concrete floors and warm, natural finishes for a great lounging area. Its locally sourced and seasonally driven cuisine complements a bar program with crafted cocktails, rare spirits, and an extensive wine list in the region.
RiverHouse. This downtown tasting venue of the Bespoke Collection – which includes Blackbird Vineyards, Recuerdo Wines, and Resolute Wines – just opened in September. Visitors can taste selections from Blackbird Vineyards and Resolute Wines or can purchase Recuerdo wines surrounded by a collection of art and antiquities by ÆRENA Galleries & Gardens. The most popular tasting is the Portfolio, which features a flight of Blackbird's current releases. Or try the package that pairs the Blackbird portfolio with a Bento box lunch from Morimoto Restaurant next door.
Basalt. Right on the riverfront, this elegant new restaurant does edgy California-style interpretations of old favorites, like panko-crusted burrata, a pork loin cubano, or a ribeye steak with Fourme d'Ambert bread pudding with cauliflower confit. A nightly happy hour, too!
Wood & Rowan Salon. This is an elegant new salon that bills itself as a "beauty collective" it uses all organic products and features such treatments as "bio seaweed sculpted nails," mani-pedis, a brow bar, and blowouts. (One of its featured styles is "Big Texas a la Bridget Bardot"!)
Be sure to stop by our official Welcome Center in the Riverfront building for travel tips, maps, gifts and more!