Discover the Napa Valley wineries within the Spring Mountain appellation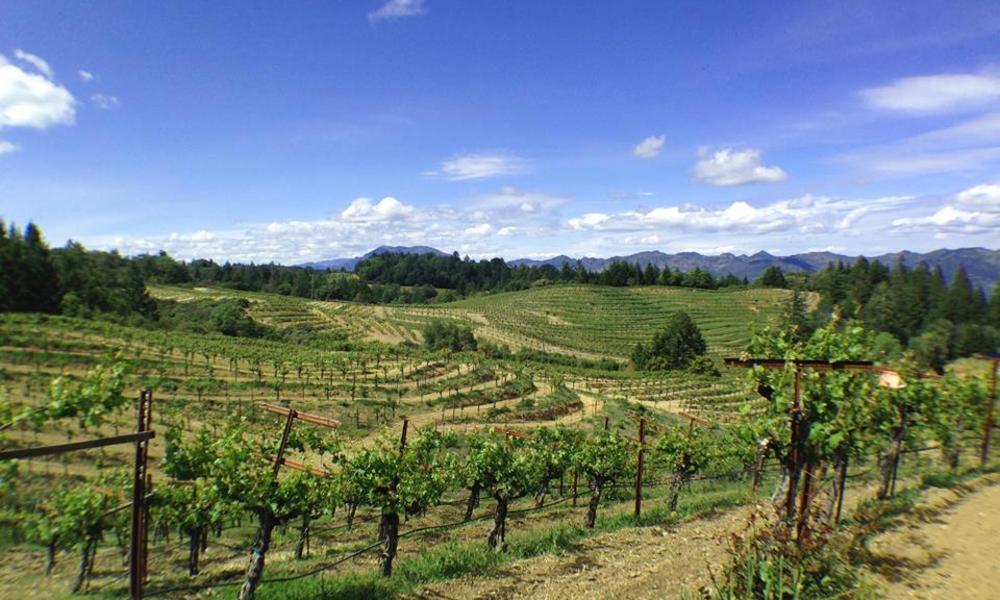 Time for an appellation spotlight! Each little wine region within the Napa Valley, aka sub-appellations, has its own specific microclimate and thus weather conditions. Different conditions result in different wine characteristics.
In St. Helena, through town and into a considerably cooler and tree-covered mountainside, lies the appellation of Spring Mountain, home to wineries such as Charbay, Schweiger, Newton and many other hidden gems. The appellation sits atop any fog, meaning these grapes are exposed to plenty of both sun and rain. Subsequently, the wines produced up here are known for intense flavors and delicate, balanced tannins. The car journey alone into Spring Mountain is worth the trip, but the wines at the end of the road are the best kind of cherry on top.
1.Charbay Distillery and Winery
Charbay is Napa Valley's most talented multi-tasker. In addition to wines, they produce artisan spirits. Features on-property are a selection of wines, ports and green tea aperitifs – though due to California law you can't taste their spirits while on their property (but you can try to find them in stores near you). Upon arrival, hosts provide a brief history of the owners and how the distilling process works all while you sip on their green tea aperitif made of real green tea leaves and Charbay's own pot-distilled brandy. Then make your way into the tasting room to experience their variety of wines including tasty ports and a pomegranate dessert wine (recipes for this pomegranate potion are seemingly endless – its divine).
The Schweiger family has been farming grapes on their stunning property since 1961. Lucky for us, in 1994 they began producing estate wines, too. Located 2,000 feet above the valley is Schweiger's tasting room which just opened in 2011 and featuring terrace seating so you can luxuriate in both its beautiful wines and views. Recommendations? Try the signature Bordeaux-style blend and Cabernet Sauvignon.
No need to make the nearly impossible decision between a winery with views or caves — Newton Vineyards has both. Walk through the estate's stunning garden overlooking St. Helena and enjoy the views from their terrace while sipping some of their famed unfiltered varietals.