A Day in the Life – Napa Valley Harvest 2016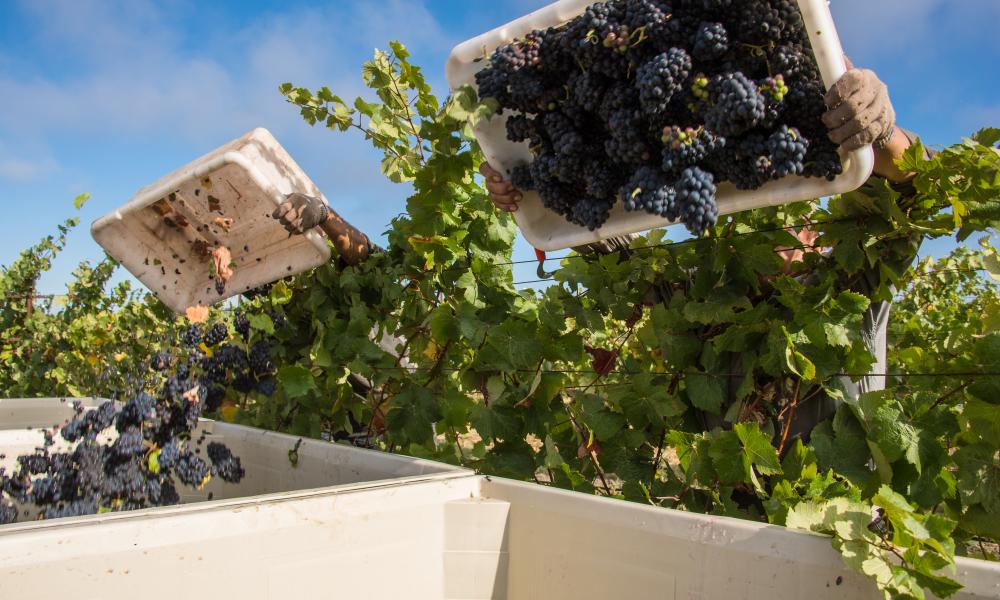 With harvest in full swing in the Napa Valley, our winemakers definitely have their hands full, and not just with grapes. Their schedules are packed from sun-up to sun-down so that they can create that perfect wine for you to enjoy. But don't feel too bad for them… they are in the beautiful Napa Valley after all.
Let's take a peek into what a Harvest 2016 day looks like during harvest 2016:
Work starts early in the morning before the sun is even up.
Blessing the first grapes pulled is tradition.
Getting grapes ready to sort and press.
All hands on deck!
Get that juice out.
Getting ready for the tanks
Letting it ferment
In a few short weeks the whites will be ready to bottle and the reds will be aging away in their barrels. Cheers to 2016!
Cover Photo Credit: Bob McClenahan