Cocktail Central: Hotels' Signature Summer Cocktails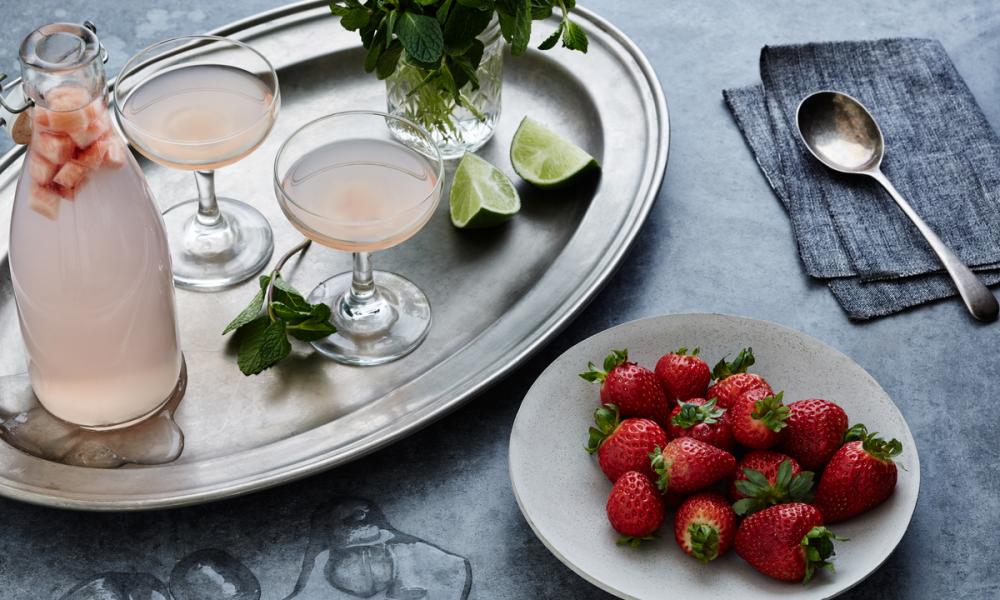 Just because we're called "wine country," doesn't mean we don't know our other beverages. Sometimes you just feel like drinking something unexpected, that's day-glo green or has a little paper umbrella in it. Here's a brief guide to some of Napa Valley's hotel signature cocktails. (Note that each recipe is for a single serving.)
At Meadowood Napa Valley, you can order a drink at the bar and take it out to the terrace overlooking the golf course and croquet green. Try a Sandia Caliente, a cooling mélange of tequila, watermelon juice, and spicy seasonings. The bright orange cocktail is garnished with green and purple basil – as pretty as it is delicious.
Sandia Caliente
1 ½ oz Blanco Tequila
3 ozs fresh watermelon juice
1 oz lime juice
½ tsp chili powder
½ tsp salt
½ tsp black pepper
15 cilantro leaves
Add the cilantro leaves to an empty mixing glass and tap a few times to release their aroma.  Now add all other ingredients to the glass, fill the glass to the top with ice, shake hard a few times to mix, and dump the contents into an empty rocks glass. Garnish with basil leaves.
If sweet drinks are more to your liking, FARM at The Carneros Inn makes a divine Strawberry Mule – perfect for sipping in a lawn chair overlooking the bocce ball court.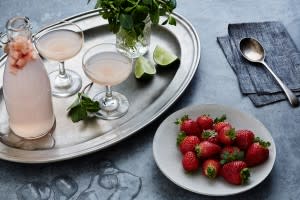 Strawberry Mule
1.5 oz of Russian Standard Vodka
1 strawberry
3 mint leaves
3 lime quarters
1 oz ginger beer
Muddle strawberries, limes, and mint, add ice and vodka then shake until cold. Strain into a copper mug or Collins glass over cubed ice and then top with ginger beer. Garnish with half a strawberry on top and two tall straws.
And Andaz Napa serves a mean Cuzco Punch on its Mercantile Rooftop Terrace, the perfect spot to survey the urban landscape of downtown Napa on a warm summer evening.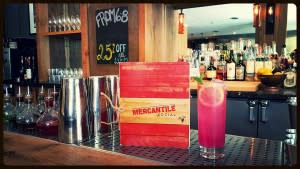 Cuzco Punch
2 oz Pisco brandy
1 oz prickly pear cactus syrup
.75 oz lemon juice
.5 Dolin Blanc vermouth
Fresh mint
Combine ingredients and shake with mint. Double-strain into a Collins glass, and top with champagne.
If you're staying or dining at Silverado Resort and Spa, try the Silverado Fire, which combines Hanson of Sonoma organic vodka, cranberry juice, orange zest, jalapeno pepper, and fresh lemon juice. The bright red drink is garnished with flaming yellow blooms, creating the perfect cocktail to toast a Napa Valley sunset.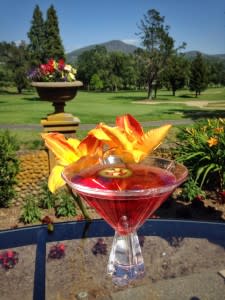 At Lucy Restaurant + Bar at Bardessono Hotel, if you ask the bartender for a drink recommendation he's likely to suggest the Banksy Pimm's. It's a classic summer drink with No. 1 Pimm's, San Francisco-produced No. 209 Gin, lemon, simple syrup, Angostura Bitters, ginger beer, herbs, and cucumber. Because Pimm's is crushed in the U.K. from May to August, this is a perfect drink for the season – fresh, clean, refreshing, and low in alcohol.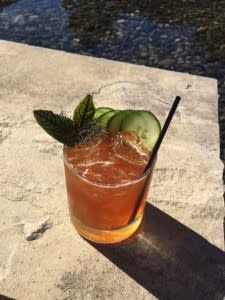 Here's mud in your eye!