CabFest Napa Valley Returns in March 2016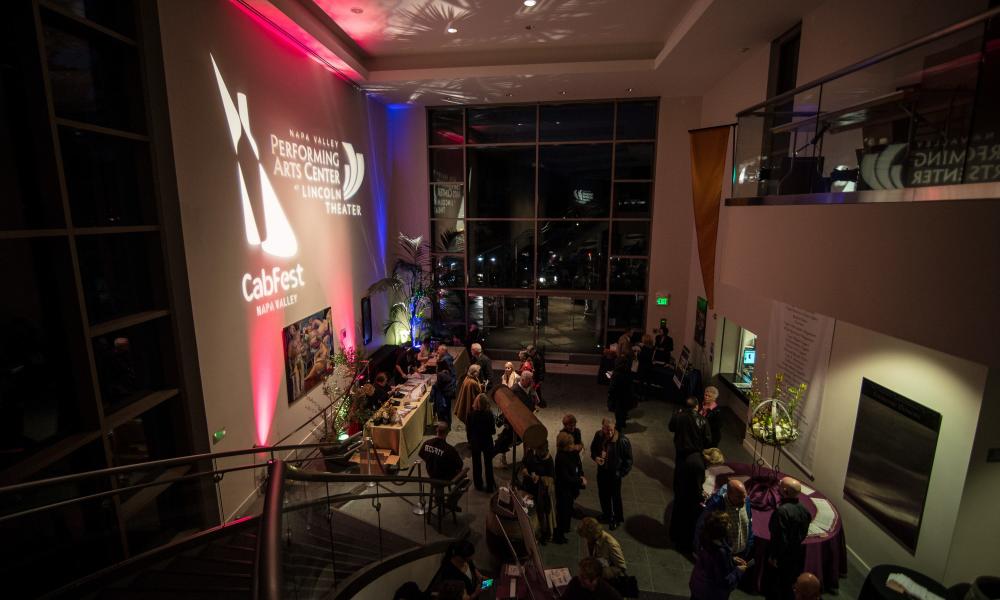 If you love Cabernet Sauvignon, or great music, or supporting the arts– or better yet, all three – you'll want to mark your calendar for March 4 to 6, when CabFest returns to the Napa Valley at the Napa Valley Performing Arts Center at Lincoln Theater in Yountville.
CabFest, which bills itself as "a premium luxury lifestyle event," will feature hundreds of wineries showcasing Napa's flagship wine varietal, an exclusive selection of wines curated by The Wine Bible author Karen MacNeil, wine tastings from major labels to boutique tastings from small batch Cab producers, engaging symposia, and interactive breakout sessions. And don't forget the live entertainment – including a performance by recording artist Mat Kearney – and limited-access experiences and after-parties with special musical guests. The CabFest event will be staged with its beneficiary non-profit partner, the Napa Valley Performing Arts Center at Lincoln Theater.
The festival kicks off with the Mat Kearney concert on Friday, March 4, followed by an exclusive "Cigars and Guitars" after-party. At 11 am on Saturday the wine tasting begins in the Grand Foyer of the Lincoln Theater, where guests will be able to taste and interact with representatives from over 100 wineries. If this celebration of wine, food, and music sounds like your perfect weekend, reserve your pass now – the event may well sell out.
A preview of just some of the events on the schedule:
CabFest Napa Valley Kickoff Concert with headliner, recording artist Mat Kearney, followed by the popular "Cigars and Guitars" after-party for VIP pass holders.
The CabFest Symposium with such viticulture stars as author Karen MacNeil, winemakers, sommeliers, and chefs.
The release of the new hardcover book, The CabFest Napa Valley: Premium Guide to Cabernet Sauvignon, first edition.
For tickets, or to participate or sponsor, visit CabFestNapaValley.com or call 707-944-9900. Tickets are also available at the Lincoln Theater Box Office, 100 California Drive, Yountville, California from 11 am to 3:00 pm Tuesday through Saturday.