Andrew Zimmern Hosts Conversations at Copia Live Talk Series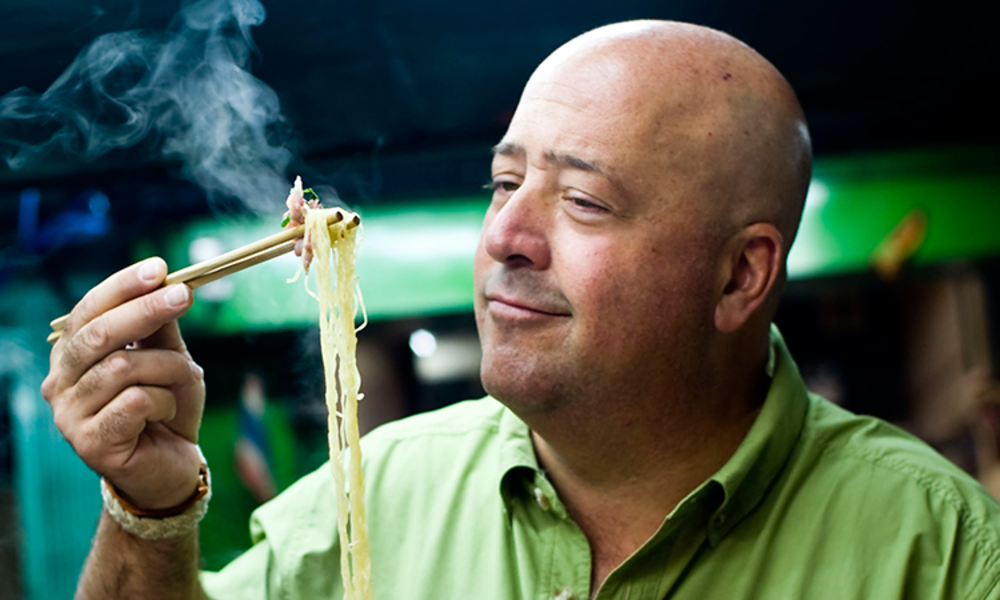 Culinary stars are descending on the CIA at Copia this fall! Napa's foodie wonderland recently announced celebrity chef speakers and programming for Conversations at Copia, a live talk series hosted by four-time James Beard award-winning TV personality, author and chef Andrew Zimmern. The three-event series brings together pioneers and innovators within the world of food to share their stories of positive change.
The topic kicking off the 2019 series on September 7 is Culture & Cuisine. Chefs will come together to discuss the question, "What does it mean to be authentic and who gets to cook what?" Featuring Mexican cuisine expert Rick Bayless from Frontera, modern soul food trailblazer Tanya Holland from Brown Sugar Kitchen, Emiliana Puyana, program manager at La Cocina, and Michael Twitty, author of The Cooking Gene, the conversation will center on how chefs prove their authority around a specific cuisine and how they are adopting, embracing, and immersing themselves in the cultures that have inspired their cooking.
October's Conversations at Copia event, Food for Good, brings together Daniel Giusti from Brigaid, Matt Jozwiak from Rethink Food NYC, and Michel Nischan from Wholesome Wave. The group will discuss how to expand access to food and reduce waste.
Finally, on December 7, acclaimed chef and restauranteur Traci Des Jardins will come together with Brandon Chrostowski, Kwame Onwuachi, and Angela Dunleavy-Stowell for Setting the Equity Table, a discussion on social change in the food and beverage industry.
Each event will also include a fundraising dinner in support of the newly created Andrew Zimmern's Second Chances Scholarship at the CIA. The dinner will take place after the panelist event in The CIA at Copia's Hestan Kitchen, where guests will be invited to continue the conversation and interact with Andrew Zimmern and the all-star panelists while dining on dishes influenced by featured guest chefs.
Tickets for each Conversation are $95 per person and include a pre-conversation reception with wine and bites and the opportunity for guests to meet-and-mingle with featured panelists. Early bird pricing is $75 per person and is available for a limited time prior to each event. Tickets for the scholarship dinner are $500 per person, and include the pre-conversation reception, the conversation and VIP dinner with host, Andrew Zimmern, and panelists. All Conversations at Copia events take place from 4:30 to 7:30 p.m. Visit the CIA at Copia website for tickets.