A More Active Way to Taste Wine in the Napa Valley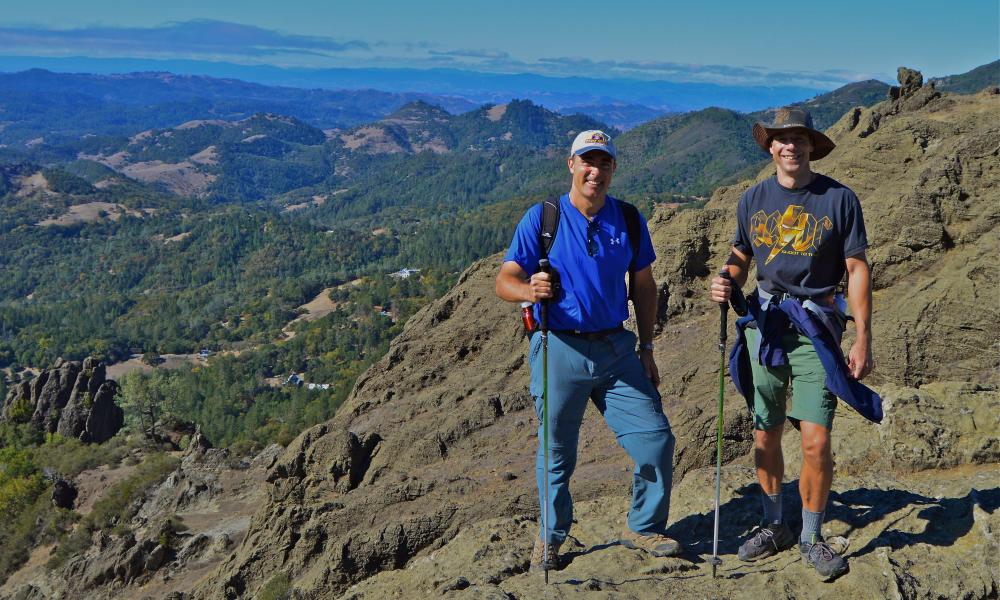 We've all seen them (and perhaps used them): the ubiquitous black stretch limos ferrying visitors from one winery to another. And with all the imbibing going on in the Napa Valley, we're glad to have them. But being ensconced behind blacked-out windows deprives you of a more intimate engagement with the valley's other claim to fame: its spectacular natural surroundings.
There are a number of local enterprises that will get you out in the great outdoors, from kayaking on the Napa River to soaring overhead in a hot-air balloon. Active Wine Adventures – launched last spring by proprietor Sorel Klein – has a variety of tours tailored to outdoorsy types, ensuring that you get a balance of viticulture, eco-culture, or just culture.
Hike and Wine Tours will escort you on a suitable hike – from easy to moderately strenuous – that ends with a restaurant meal or yummy picnic lunch and tasting of local wines. Hiking areas include Bothe-Napa Valley State Park, Moore Creek Park near Lake Berryessa, and Oat Hill Mine Trail.
Art and Wine Tours will combine tasting in the Carneros region with architecture and art collections, followed by lunch at a Napa restaurant. Or you can visit a winery renowned for its collection of contemporary art, enjoy a casual wine-country lunch or dine at a farm-to-table restaurant UpValley, then finish with sparkling wine and an exhibit of Ansel Adams landscape photographs.
The Literary Legend Tour will take you in the adventurous footsteps of Robert Louis Stevenson, author of Treasure Island and The Silverado Squatters. You'll see local attractions dating back to the late 19th century, when Stevenson and his wife, Fanny, honeymooned in the Napa Valley, tour and taste at historic Napa Valley wineries, then enjoy a wine country lunch.
The hiking tours are offered March through November, while other tours are scheduled year-round. Price for most of the tours is $125, exclusive of lunch and admission fees. Active Wine Adventures can also arrange a private driver to get you from one destination to another. And while the tours are designed for couples and small groups, Klein says, he can customize a tour for groups of any size. You can call him directly at 707-927-1058.