8 Fun Ways to Distract Your Husband While Shopping in Napa Valley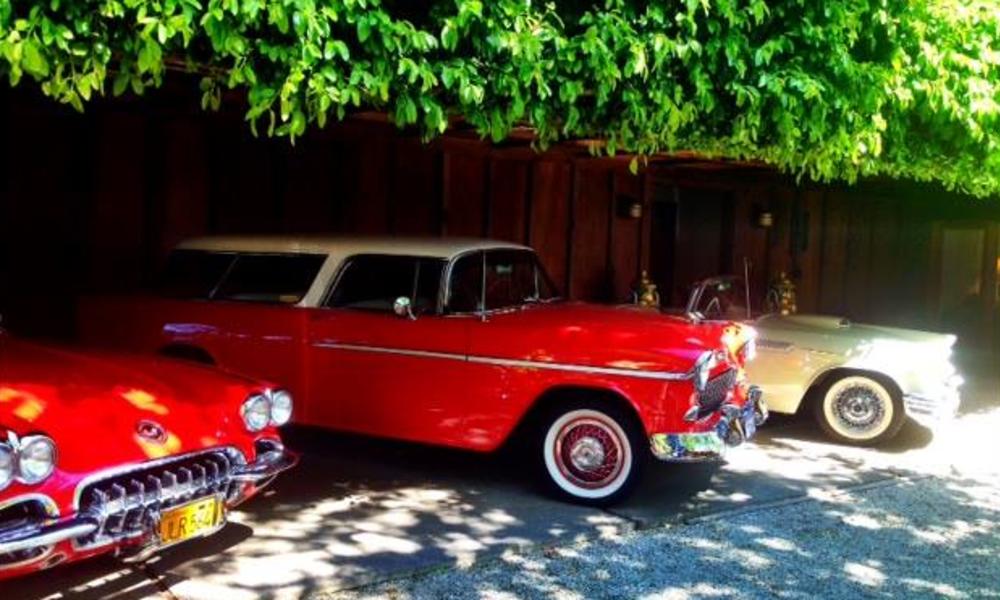 We all know there are unlimited shopping possibilities here in the Valley, from small artisanal shops to the designer outlet stores. But let's be frank – the vast majority of shoppers will be women, am I right? I always feel sorry for those men sitting forlornly in Nordstrom, listening to the pianist for hours while their wives hunt the sales racks.
Luckily, there are quite a few distractions hereabouts for the male species, freeing up the womenfolk to tend to the shopping lists. Here are just a few ideas to ensure that everyone comes home happy.
Drive some balls – or play a full nine holes at the Vintners' Golf Club (7901 Solano Avenue, Yountville; 707-944-1992).
Try some bodacious barbecue – The Bounty Hunter (975 First Street, Napa; 707-226-3976) offers an unbeatable combination of BBQ ribs (or "Beer Can Chicken") and a list of 40 wines by the glass (they also have spirits and beer menus).
Chill out at a sports bar – Take your pick, we've got quite a few from Napa to Calistoga: Norman Rose Tavern (1401 First Street, Napa; 707-258-1516); Pizzeria Tra Vigne (1016 Main Street, St. Helena; 707-967-9999), Ana's Cantina (1205 Main Street, St. Helena; 707-963-4921), and Hydro Bar and Grill (1403 Lincoln Avenue, Calistoga; 707-942-9777).
Shoot some pool – Or play some darts at Billco's Billiards, with ten pool tables, 7 steel-tip dart boards, and a full menu of brews and food. (1234 Third Street, Napa; 707-226-7506).
Explore some micro-breweries – Who says Napa is only about wine? It also has some excellent craft breweries, including Napa Smith Brewery (1 Executive Way, Napa; 707-254-7167), Downtown Joe's Brewery and Restaurant (902 Main Street, Napa; 707-258-2337), and Calistoga Inn Restaurant and Brewery (1250 Lincoln St, Calistoga; 707-942-4101). Billco's and Norman Rose Tavern also serve microbrews and imports on tap.
Rent a motorcycle – What better way to see the Valley than with the wind on your face and a Harley underneath you? There are several places to rent motorcycles of all makes and vintages, including NVR Adventures (1351 Second Street, Napa; 707-681-5439), Nieman's (1132 Main Street, St. Helena; 707-963-4618), and Adventure Motorcycle Rental (707-595-2555).
Take pilot lessons – Always been meaning to get your pilot's license? What are you waiting for? Get started at the Napa Jet Center (2030 Airport Rd, Napa; 707-603-1210).
Visit a classic car collection – Check out the vintage autos while you taste some excellent estate vintages at Sullivan Vineyards (1090 Galleron Road, Rutherford; 707-963-9646).
Photo Credit: Sullivan Vineyards