Experience a Taste of the Good Life
in Napa Valley
The best things in life are the experiences we share, savor, and discover. Nowhere is that more apparent than in Napa Valley, where anyone – and everyone – can experience a taste of the good life.
Towns & Regions of Napa Valley
Yes, there's more to Napa Valley than just Napa — we have 5 distinct towns and 4 regions for you to dine, shop, sip and stay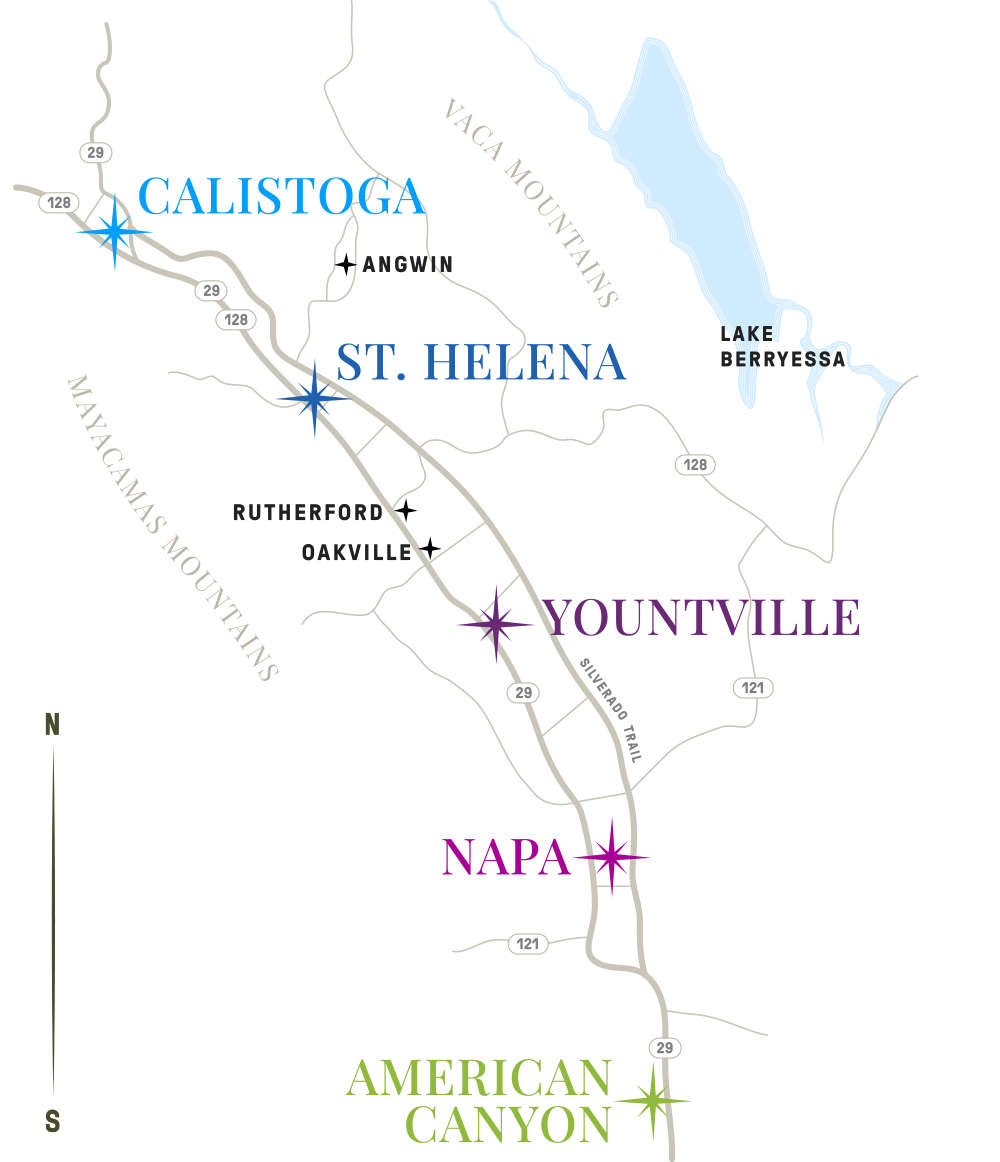 FAQ
With hundreds of wineries and miles of the valley to explore, we want you to know there's no wrong way to enjoy Napa Valley

Napa Valley is such a beautiful part of the world. Everyone is warm and friendly and as you drive to the wineries through the valley and up into the mountains, you know it's a special place.
Kathy
St. Louis, Missouri
Napa Valley is heaven on earth... or at least in the same zip code for sure!
Terry
San Francisco, California
Plan Your Trip to Napa Valley